Rock2More calls for crowdfunders and crowdfunding platforms to do better for their backers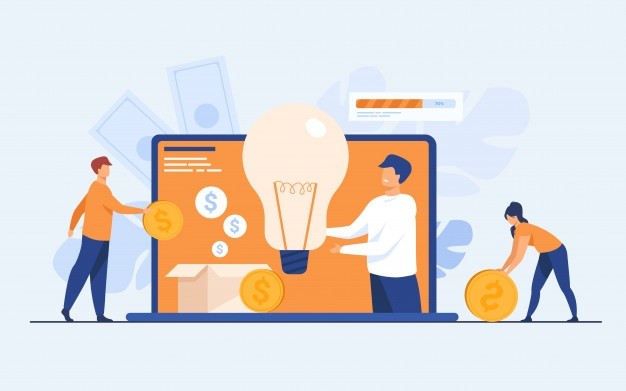 Nevada, US, 24th Dec 2021, ZEXPRWIRE, After having their portable espresso maker design copied by Coffeejack, ROCK2MORE is calling for more honest crowdfunding. The team at ROCK2MORE is appealing to crowdfunding platforms like Kickstarter and Indiegogo to do more to identify and penalize owners of copycat products as well as potential fraudsters.
When a company designs an innovative product, they usually put their all into coming up with the perfect design that functions optimally. A founder's dream of eventually launching this product publicly can quickly turn into a nightmare when they realize that their innovative design has been copied. It's even worse when the company that copied the original design scammed thousands of people, bringing the reputation of the original designer into question.
The ROCK2MORE and STARESSO teams were excited to launch their espresso maker and capsule frother combo on Kickstarter in 2020. However, their excitement was short-lived because people soon started asking whether their espresso maker was a copied idea from Coffeejack. Upon further research, they found out that Coffeejack had used this design to collect $1,758,360 on Kickstarter and Indiegogo. What's worse, to this day Coffeejack hasn't delivered any products to their backers.
ROCK2MORE and STARESSO founder Raymond Lee and his team actually started selling their 2nd generation STARESSO – the portable espresso maker – on Amazon back in 2016. Unfortunately, they soon started getting feedback that the screw part of their product was too big. This made it difficult for users, especially ladies, to open their espresso makers. The ROCK2MORE team decided to send replacement parts to thousands of customers all over the world. While this decision cost them over $100,000, the company was eager to make things right for customers who had put their trust in the STARESSO.
ROCK2MORE has always been committed to honesty. In 2016, Raymond received the IDEA award from IDSA but he didn't have enough money to pay the award equity after paying to ship all those replacement parts. Raymond Lee is convinced that investing in building trust with the community is more important than any design award or flashy advertisements.
ROCK2MORE believes that brands owe it to their backers to be honest while doing crowdfunding. The team at ROCK2MORE is appealing to brands to be more honest and crowdfunding platforms to be more vigilant to reduce future instances of scams.
About ROCK2MORE x STARESSO
ROCK2MORE and STARESSO have partnered to launch a capsule frother and espresso maker combo. ROCK2MORE designed the first capsule style shaking frother in the world. They combined it with STARESSO MINI, the first espresso maker that has a hydraulic system and fulfills the Gold Cup standards for extraction. Thanks to the ROCK2MORE x STARESSO combo, coffee lovers can make quality coffee without huge machines.
Media Contact
Website: https://www.rock2more.com/
Media Contact: Raymond Lee
Email: [email protected]