S and E Appliance Repairs Helps Families Minimize Electronics Downtime With Reliable Services Available 24 Hours a Day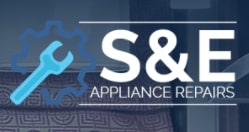 The round-the-clock services are available without charging any extra for the service.
Washington, DC, 1st July 2022, ZEXPRWIRE, S & E Appliance Repairs team helps families minimize the downtime of their electronics with reliable services available 24 hours a day, 7 days a week, and without any additional charges for the night and weekends jobs. Their technicians arrive on time and ready to work—no matter how big or small the job is. They understand how important it is for families to have a dependable technician who can fix any problem quickly without breaking the bank.
Their technicians have years of experience diagnosing and repairing all types of home appliances. They work quickly and efficiently to get an appliance up and running again as soon as possible so that people can get back to living their life. They provide prompt service to their customers and visit homes and businesses as soon as possible after they receive a call. Their technicians are also fully trained in all aspects of appliance repair, so they can handle any problem that arises.
They have been serving the community in Washington DC for over 25 years and have built up a reputation for quality workmanship and customer care. The company provides comprehensive repair solutions for all types of appliances, including dishwashers, washing machines, refrigerators, ovens, and more.
A representative at the company said, "We're committed to providing our customers with the best service possible. That's why we offer our services in the evenings and on weekends—so you don't have to worry about missing work or school while waiting on repairs. Our technicians are always happy to come over after hours if needed, and they'll even come out on holidays if needed! Our goal is to minimize your electronics downtime by offering fast services at affordable prices. We want our customers to know that we're here for them whenever they need us."
People in Washington on the lookout for an affordable and reliable repairing solution can reach out to S & E Appliance Repairs team using the information mentioned below.
About S & E Appliance Repairs
S & E Appliance Repairs is a highly experienced appliance repair company in Washington DC with more than 25 years of experience. Their technicians are fast and reliable and can fix a variety of appliances, including garbage disposals, dryers, refrigerators, dishwashers, and ovens.
Media Contacts
Company Name: S&E Appliance Repairs
Website: http://www.dcappliancetechs.com/
Email: [email protected]
Phone: 2024489077