Safeway Became the Top Company on movebuddha.com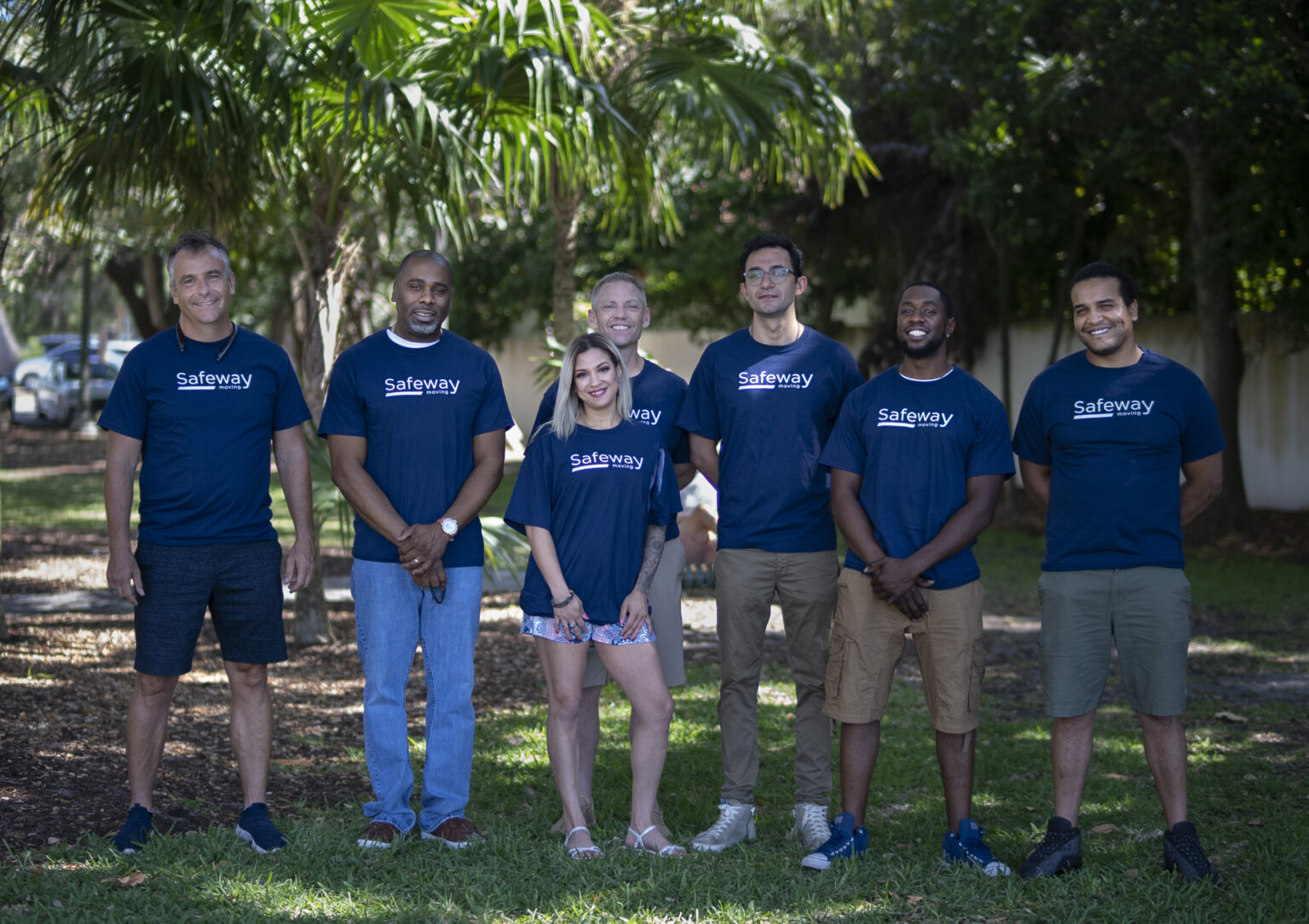 Fort Lauderdale, Florida, 17th March 2023, ZEXPRWIRE, Safeway Moving, a hybrid moving broker and carrier, has been able to secure the top position on movebuddha.com.
It can take hours to decide which company is best when it comes to offering to move and relocating services. With the aid of movebuddha.com it is a quick and reliable way to compare all your choices at hand and pick the best one. The motto of movebuddha.com is to enable people to experience moving enlightenment and according to them, Safeway Moving is the top company offering the fastest and easiest way to plan a move. 
MoveBudhha assists people nationwide in finding the best option at the most reasonable cost, whether you're moving a couch across town or a house across the nation. And it's a great privilege for Safeway Moving to be recommended by MoveBuddha as the most reliable and stress-free service provider across the US. 
"Moving is allegedly one of the most distressing experiences you can have. And after years of working in the sector, we understand why. At MoveBuddha, we observed that there were too many people who battled to have a good moving experience. That is why we decided to be part of the solution and we came up with the idea of using technology and building tools to help people relocate. We have assisted thousands of people in finding the best moving services and providing them with the tools to have stress-free moves. Based on our experience, calculation, and customer feedback, Safeway Moving is the top moving company offering the best overall value." ~ MoveBudda Representative 
With the help of its nationwide network of transporters, Safeway Moving can provide full-service moves at reasonable rates throughout the year. Even during the busiest summer months, when all movers have full schedules, Safeway can serve almost any move by utilizing the capacity of their carrier network. The business also assists in moving abroad.
"If you've read anything about the moving business, you know that transfers rarely go perfectly. There is always some kind of problem, with some being more serious than others. And misunderstanding of some kind is another common source of issues. Safeway Moving stands out because we have developed a method for quality control and follow-up throughout the moving process. As a result, issues occur less frequently. Our emphasis on quality is a key factor in our inclusion on the list of the top interstate moving companies on www.movebuddha.com." ~. Boris Svirsky 
MoveBuddha also appreciates the fact that Safeway Moving provides free storage for up to 30 days on all interstate transfers. This is a tremendous benefit if you reserve with them because storage costs hundreds of dollars per month at many businesses. According to MoveBuddha, the phone-based quoting and booking procedure at Safeway Moving is quick and simple.
About Safeway Moving:
Established in 2020, Safeway Moving is a hybrid moving broker and carrier with its corporate office in Fort Lauderdale, Florida. Its goal is to meet its clients' moving requirements intelligently and effectively while also raising the bar for long-distance moves.
Boris Svirsky, one of the founders of Safeway Moving is an experienced operation manager who ran his family-owned moving company for years before meeting Rad Gorelik. They both joined hands to follow their mutual mission to create a system based on the five core principles of integrity, accountability, communication, positivity, and dedication. Due to its focus on long-distance moves and long- and short-term storing, Safeway Moving has developed into a reputable industry leader. 
Safeway Moving is now in a strong position to serve customers nationwide with a presence in 5 states; New Jersey, Florida, Indiana, Texas, and California. Thanks to a network of smaller partner businesses that extends from the Atlantic to the Pacific and everywhere in between, Safeway is offering worldwide services too.
For additional information and business inquiries, please contact: https://safewaymovinginc.com