Samuel Despotidis: The Marketing Expert Taking Businesses to New Heights on TikTok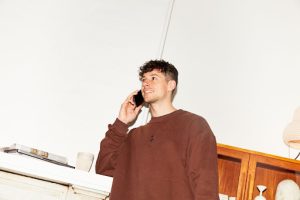 Victoria, Australia, 18th August 2023, ZEX PR WIRE, In the ever-evolving landscape of digital marketing, it takes a keen eye and innovative strategies to make a mark. Samuel Despotidis, a former corporate marketer, recognized the potential of TikTok and embraced it as a powerful tool to propel businesses forward. With his digital advertising agencies, Pulp Digital and Zesty Agency, Samuel has achieved remarkable success in leveraging the viral platform to help businesses grow exponentially.
Samuel's journey began during the COVID-19 pandemic when he decided to leave his corporate job and venture into the world of digital advertising. Intrigued by the rapid rise of TikTok, he saw an opportunity to tap into its immense user base. Little did he know that this leap of faith would lead to significant achievements. Samuel's first-hand experience using TikTok to market his agency paid off handsomely, as he garnered a staggering 660,000 followers on the platform, accompanied by an impressive following of over 135,000 on Instagram.
To solidify his position as a leading marketer in Australia, Samuel formed strategic partnerships with industry giants such as Adobe, Sony, Samsung, and TikTok. Collaborating on a campaign called "Learn on TikTok," he demonstrated his expertise while showcasing his own success story. These partnerships, coupled with Samuel's strategic approach, propelled him to become one of the most prominent creators in Australia.
Driven by his passion for marketing strategy, content creation, and managing paid ads, Samuel established Pulp Digital and Zesty Agency. Pulp Digital specializes in paid ads and content strategy across various social media platforms, including social media advertising and Google Ads. What sets Pulp Digital apart is its holistic approach, focusing not only on running ads but also on providing comprehensive support through marketing strategy and industry-leading content briefs.
On the other hand, Zesty Agency is the only genuine TikTok coaching agency in the world. Samuel, along with his partner Emily Lucin, who boasts an impressive 338,000 followers on TikTok, founded this agency to help businesses grow on TikTok and Instagram. Zesty Agency devises effective strategies to strengthen communities, generate viral content, and ultimately drive substantial sales. Their coaching services have proven to be highly effective, enabling creators to gain tens of thousands of followers per month, and aiding small businesses in generating over a million dollars in revenue.
With an impressive tech stack and an arsenal of "websites that feel illegal to know", Samuel Despotidis has harnessed the power of TikTok and other digital platforms to deliver exceptional results. His rise to prominence in the digital marketing realm serves as a testament to the power of embracing new platforms and thinking innovatively. 
His expertise, coupled with his remarkable success, has positioned him as a trusted partner for businesses looking to thrive in the digital landscape. Whether it's through Pulp Digital's comprehensive approach to paid ads or Zesty Agency's specialized coaching, Samuel continues to make an indelible impact on the marketing industry, one TikTok video at a time.
To learn more about Samuel, connect with him on Instagram, TikTok, or LinkedIn. And visit the Pulp Digital and Zesty Agency websites.