LA, California, 19th August 2022, ZEXPRWIRE, Born in Israel in 1982, Samuel Hagai is a graffiti artist, hyper-realist, and surrealist painter whose work can be found in galleries and walls around the world, from Los Angeles and San Francisco to Paris, London, and numerous cities in Israel. In Samuel's opinion, his portfolio is the best proof of his success. By showing all murals and art projects he did along the way, he feels his work speaks for itself now. While it hasn't always been smooth sailing, and Samuel experienced his fair share of the "starving artist" lifestyle, he can now proudly look back and see the hard times as learning opportunities. Ultimately, those moments of uncertainty and fear shaped him into the invaluable artist he is today.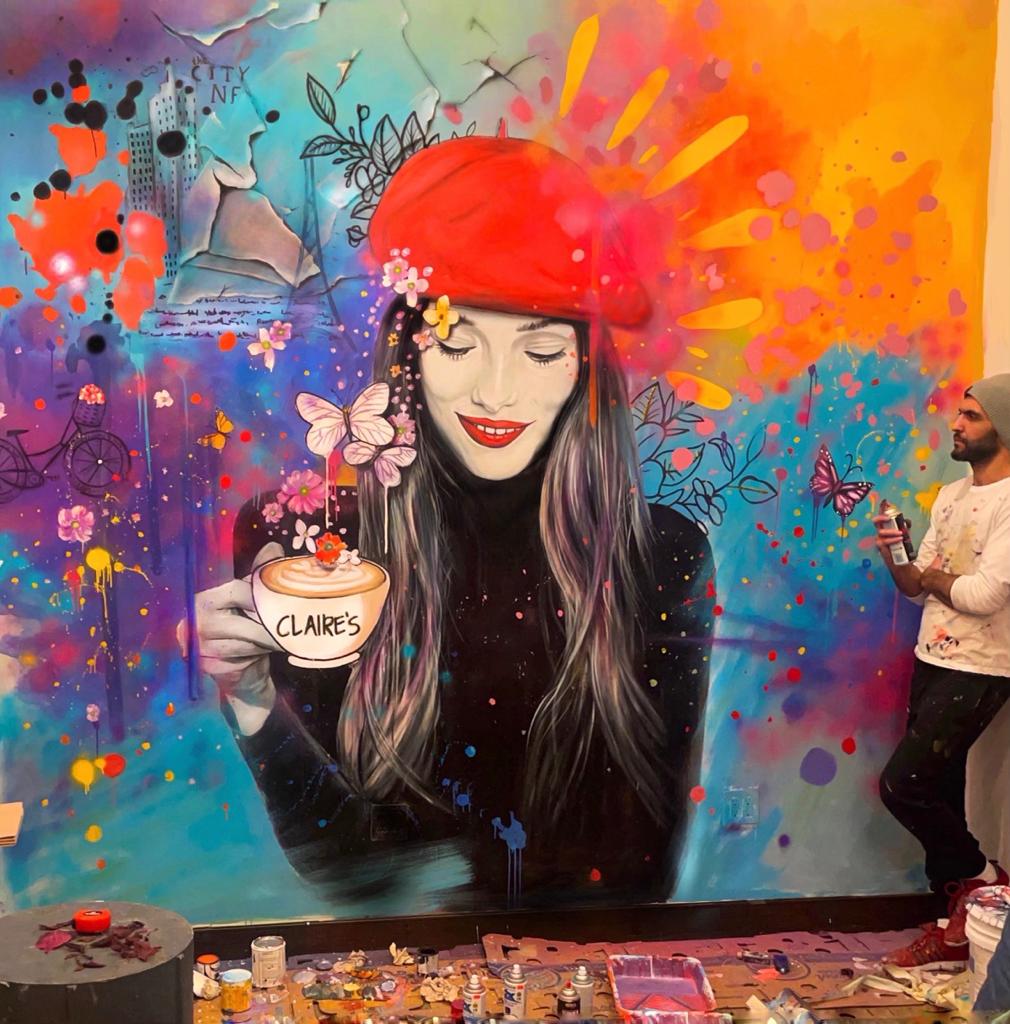 Humble beginnings.
Samuel became interested in painting from an early age, teaching himself how to use oil paints on canvas at the age of 12. However, as his passion for painting grew, and it became clear he wished to pursue it as a profession, he was already fighting an uphill battle. Without any degree or funds to fall back on, Samuel had to work hard and use every last dollar he had just to buy materials to create more and more murals. Initially, he took any opportunity to paint and never stopped working hard. Once he started sharing his art with family, friends, neighbors, and eventually local communities in Israel, he received a lot of encouragement and support from people. This helped him get noticed by art collectors, galleries, and followers, first in Israel and soon in many parts of the world.
Accomplishments that kept him going.
In 2017, Samuel was invited by the American chain of department stores "Macy's" to create a mural artwork for Christmas, and in 2019, he painted four murals in the U.S. Air Force Base in New Jersey. Later in the same year, he set up an independent exhibition in the West Village, New York, where his artwork was displayed in public spaces, galleries, exhibitions and museums, military bases, corporate offices, and institutions of higher education in Israel and in the United States.
His outlook on his art and the future.
Samuel truly wishes to captivate others as a self-taught diverse international artist who puts his heart and soul into every art piece. His biggest purpose is to use the talent he has, share it with the world, and help people turn their dreams into art pieces they never forget. The best advice he can give is to feel every project and focus on the smallest details because this is how artwork can turn from just a pretty picture into a breathtaking, unforgettable piece. With his passion driving him forward, Samuel experiences no greater pleasure than spending time painting on canvas or walls, observing the final reaction of his customers and followers.
To learn more about Samuel's art and story, visit his Instagram @Samuel_hagai!