Shari Mattingly Bevan discusses Bond Market Downturn: What's the Alternative?
Greenville, SC, 10th August 2022, ZEXPRWIRE, Shari Mattingly Bevan of Bevan Wealth & Tax Strategies:
The first quarter of 2022 was negative on nearly every front for investors. The S&P 500 lost more than 5%. International stocks lost more than 6%. The Russell 2000, which represents U.S. small-cap stocks, declined nearly 9%.1
Even the bond market suffered. Bonds are often used to minimize risk and volatility, but they offered little stability for investors in the first quarter of 2022. The Bloomberg U.S. Aggregate Bond Index lost more than 6% in the first quarter, the worst loss for the index since 1980.2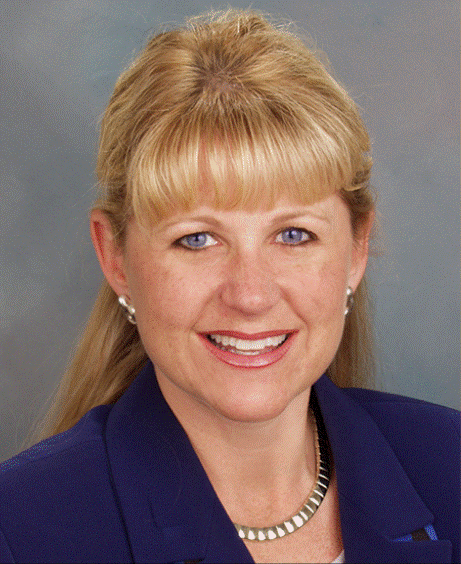 The first-quarter decline in the bond market isn't a new phenomenon. In fact, the Bloomberg U.S. Aggregate Bond Index has declined 10.6% since its peak in August 2020. That's the largest correction in the U.S. Bond market in the past 25 years.3
It's not just U.S. bonds either. The Global Aggregate Index has declined 11%, falling to its lowest point since the 2008 financial crisis.3
Why are bonds declining?
All financial markets are facing headwinds right now, but the bond market is facing multiple issues that are creating a perfect storm for income investors. The first issue is the ongoing war in Ukraine. Instability is always a risk for financial markets, and this is no exception. The uncertainty surrounding the outcome and Ukraine and the risk that the conflict could expand have investors rattled.
The other issue is the double-edged sword that is inflation and interest rates. In March, the Consumer Price Index (CPI) was up 8.5% from 12 months earlier. That's the fastest annual rise in prices since 1981. In fact, the CPI has set new 40-year highs for five consecutive months.4
The sharp rise in inflation has led to a similar rapid rise in interest rates. The Federal Reserve (FED) raises interest rates to fight inflation. Higher interest rates make it more difficult to borrow money, which slows the economy and reduces demand for goods and services.
Fed Chairman Jerome Powell has already indicated a 50-point increase in interest rates at the May meeting. Other Fed officials have suggested that there will be further hikes. The CME Fedwatch website predicts rates to hit 2-2.25% by the end of the year, with an 87% probability.5
The prospect of increased interest rates has affected the stock market, but it's also had a significant impact on the bond market. When interest rates rise, bond prices tend to fall. That means the bond market will continue to have challenges if the Fed continues to raise interest rates.
What can be used as an alternative to bonds?
Although not true for everyone, some people use bonds for income and as an asset to reduce volatility in their portfolio. Many investors shift more assets to bonds as they approach retirement to minimize their exposure to stock market risk.
In the current environment, though, bonds may not perform as they have in the past. In the first quarter, major bond indexes performed worse than stock indexes.2
Potential Bond Alternative
Fortunately, there are alternatives available. One potential alternative is a fixed indexed annuity (FIA), which could be used in a portfolio to replicate the income from bonds and also protect the portfolio from volatility in the stock and bond markets.
A fixed indexed annuity is a product offered by insurance companies. They are often tax-deferred, meaning you don't pay taxes on gains as long as the assets stay inside the annuity.
FIAs also provide risk protection in the sense that your value never declines due to market performance. You can potentially earn interest each year based on how market indexes perform, but you never lose any of your premium if the markets decline.
An easy way to think about a fixed indexed annuity is:
Fixed floor value that protects your principal
Interest based on the performance of a market index
Annuity that grows tax-deferred, unlike bonds
Many FIAs also offer optional riders that include income benefits that provide predictable lifelong income through retirement. Those benefits vary by product, but they can be used to replicate the income-driven nature of bonds.
A fixed indexed annuity isn't right for everyone, but it can be a useful tool for those looking for predictable income and protection from market risk.
Now may be the right time to review the strategy and explore alternatives to bond investments. Let's connect today and start the conversation.
1 https://www.google.com/finance/
2 https://www.wsj.com/articles/bond-market-suffers-worst-quarter-in-decades-11648737087
3 https://finbold.com/u-s-bond-market-wipes-out-over-2-trillion-marking-the-largest-loss-in-recent-history/
4 https://www.usatoday.com/story/money/2022/04/12/inflation-rate-cpi-highest-40-years-prices/7284054001/
5 https://www.barrons.com/articles/interest-rate-hikes-51650675267
About Shari Bevan
Shari Bevan has assisted clients in the fields of financial planning, retirement income planning, risk management, and insurance services, long-term care planning, tax planning, and estate planning since 1996.
Licensed Insurance Professional. Respond and learn how insurance and annuities can positively impact your retirement. This material has been provided by a licensed insurance professional for informational and educational purposes only and is not endorsed or affiliated with the Social Security Administration or any government agency. It is not intended to provide, and should not be relied upon for, accounting, legal, tax, or investment advice.
Annuities are insurance products backed by the claims-paying ability of the issuing company; they are not FDIC insured; are not obligations or deposits of, and are not guaranteed or underwritten by any bank, savings, and loan or credit union or its affiliates; are unrelated to and not a condition of the provision or term of any banking service or activity.
Investment advisory services are offered through Change Path, LLC, an Investment Advisor. Bevan Wealth & Tax Strategies and Change Path, LLC are not affiliated.