St. Gallen, Switzerland, 24th April 2022, ZEXPRWIRE, A new opportunity is usually a nice idea. Shipit4us, an online shipping marketplace, can transport or transfer any form of goods. In order to fulfill your special needs, several of our service providers can assist you in transporting exercise equipment in a safe and cost-effective manner is our expertise. and will handle everything from pickup to delivery on your behalf.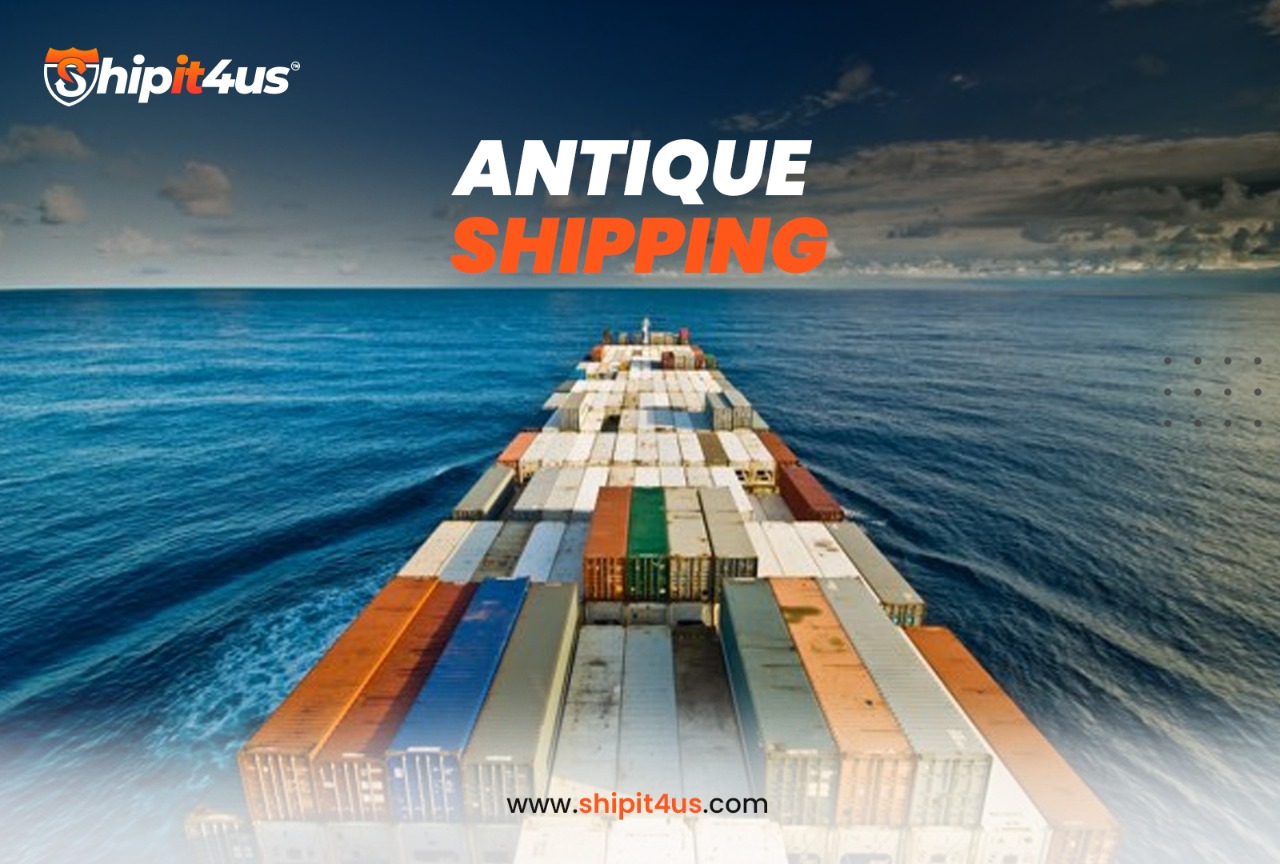 This guideline will explain to you how to:
What is Antique shipping?
Tips for Packing Antiques
How Should Antiques Be Prepared for LTL Freight?
Find a moving company
Compare LTL Freight Shipping Costs from Trusted Carrier in Shipit4us
Shipit4us can help you in finding an Antique transport company
What is Antique Shipping?
For other individuals, antiques, furniture shipping are a way of expressing their feelings. There are those who specialize in repairing and resale. Among some people, antiques are a cherished treasure that serves as a reminder of their family's history. If you're looking for a certain item, we're here to help you find it and bring it home.
LTL less than truckload) freight is an option if your antiques are too big or bulky to send via package. You may, however, need a whole truckload if you're transporting an entire house's worth of antiques.
Airfreight can lessen road vibration if an antique is delicate and going a long distance. A vehicle with air ride control is ideal for transporting delicate items over short distances.
Tips for Packing Antiques
It's nervous to pack up your valuables item, especially if you're dealing with antiques. It only takes a rough ride in the delivery truck to ruin an old item that's not securely packed. When transferring an antique from one location to another, it's crucial to follow the correct measures and plan ahead so you'll have everything you need. You've come to the perfect location if you're worried about transporting your antiques safely to your new home.
Each item should be cleaned
lean your antiques well before shipping them so they arrive in a good state. A light microfiber towel can be used to carefully remove anything dust that has accumulated from the last time the item was cleaned.
Boxes
Getting boxes isn't difficult; there are several places to look. You can get them new, or borrow them from a colleague or cousin who recently relocated.
Tighten the Boxes
If you're shipping big or fragile items, be sure to add extra packing tape to the bottoms of your boxes.
Protective Pad
Also use padding or cushion materials to protect fragile items such as Styrofoam, bubble wrap, or crumpled newspaper. To protect the valuables, you can use blankets or tablecloths. Just make sure the stuff you're working with is clean.
Label It all
Label each package that includes fragile or breakable objects with the term 'FRAGILE' in many places. It is often easiest to write the term also on a carton with such a marker pen, although you can use a sticker. Buy proper stickers so they don't tear off during transport. Write the lettering as big as possible.
Add an extra layer
Having an additional layer of bubble wrap on the bottom of a strengthened carton can provide extra security for very items.
Hollow inside
In the case of hollow antiques like vases, glasses, and ceramic items it is highly advised recommended you fill in the hollow center. Using crumpled newspapers or bubble wrap, fill the inside of the boxes and seal them with foam or bubble wrap, and you're ready to go.
Cover the corners
Framed paintings and mirror corners require extra care. Make sure you don't miss this. A protective coating should be added to corners because they are more susceptible to damage when being moved. Corner protectors can be made of plastic, foam, or cardboard and come in a variety of patterns.
Dismantle as much as possible
A piece of antique furniture that is too large to fit in a shipping container must be separated if at all possible. It goes without saying that you should not disassemble anything that isn't up to the task or that is too old to be handled safely.
How Should Antiques Be Prepared for LTL Freight?
When your product shared the truck with shipments from the other shippers, LTL shipping saves you money. It's critical that your cargo be properly packaged so that it doesn't get damaged or lost but doesn't endanger other goods on the truck.
Antiques should be given the highest level of protection possible. By the time the cargo reaches its destination, it will have been transferred on and off vehicles at least six times. Hire a professional packaging company if you aren't sure how to perfectly crate your antiques.
Find a moving company
Hire a professional antique furniture mover if you need to relocate antiques around the state or even across the country. Proper packing and transportation of vintage artifacts can only be accomplished by a team of antique moving experts. Use normal household movers but warn them ahead of time if you have any expensive or delicate antiques so they can provide an accurate quotation and arrive prepared.
In the process of vetting a moving company, make sure to inquire if they've dealt with antiques before. Read reviews attentively to gauge their ability, and inquire as to how they will be packaged and loaded.
Next, you'll need to ensure that your antiques are transported in the safest possible manner. movers should understand exactly what items are antiques and which crates include antiques. It's a good idea to shift the antique boxes personally to prevent them from being overcrowded or layered on top of one another.
Compare LTL Freight Shipping Costs from Trusted Provider in Shipit4us
In the Shipit4us marketplace, major trusted providers compete for your business. In such a matter of seconds, you may compare the rates and travel times of several providers. Afterward, you'll be able to select a shipping company of your choice.
To begin, sign up to our online marketplace and get a quick price quote.
If you are aware of the freight class, please enter it in the quote form along with the dimensions and weight of your shipment.
In this section, you'll find a list of providers who are qualified to carry your package and who have provided a quote and an anticipated transit time for you to review.
Select a carrier and make a booking for your shipment.
Your BOL or bill of lading and accompanying papers will be sent to you after the shipment has been scheduled.
Make sure that all of the information is correct.
Shipit4us can help you in finding an Antique transport company.
Shipping marketplace Shipit4us is a new and trustworthy service. We provide the greatest selection of shipping choices in the industry.
List your shipment in our marketplace and reliable companies will compete for your business in just a few minutes. You can select from a wide range of budgets.