Philadelphia, US, 8th June 2022, ZEXPRWIRE, We recently sat down with 26 year-old singer-songwriter Shelby– who first arrived on the scene as an alternative-pop artist in 2021- to get to the bottom of some cliff-hangers in her career. Though she is most known for her dark alt-pop sound, Shelby has a musical background (and influences) you may not expect- and after taking a brief hiatus, we hear there are nothing but more surprises in store as she has begun teasing her debut album.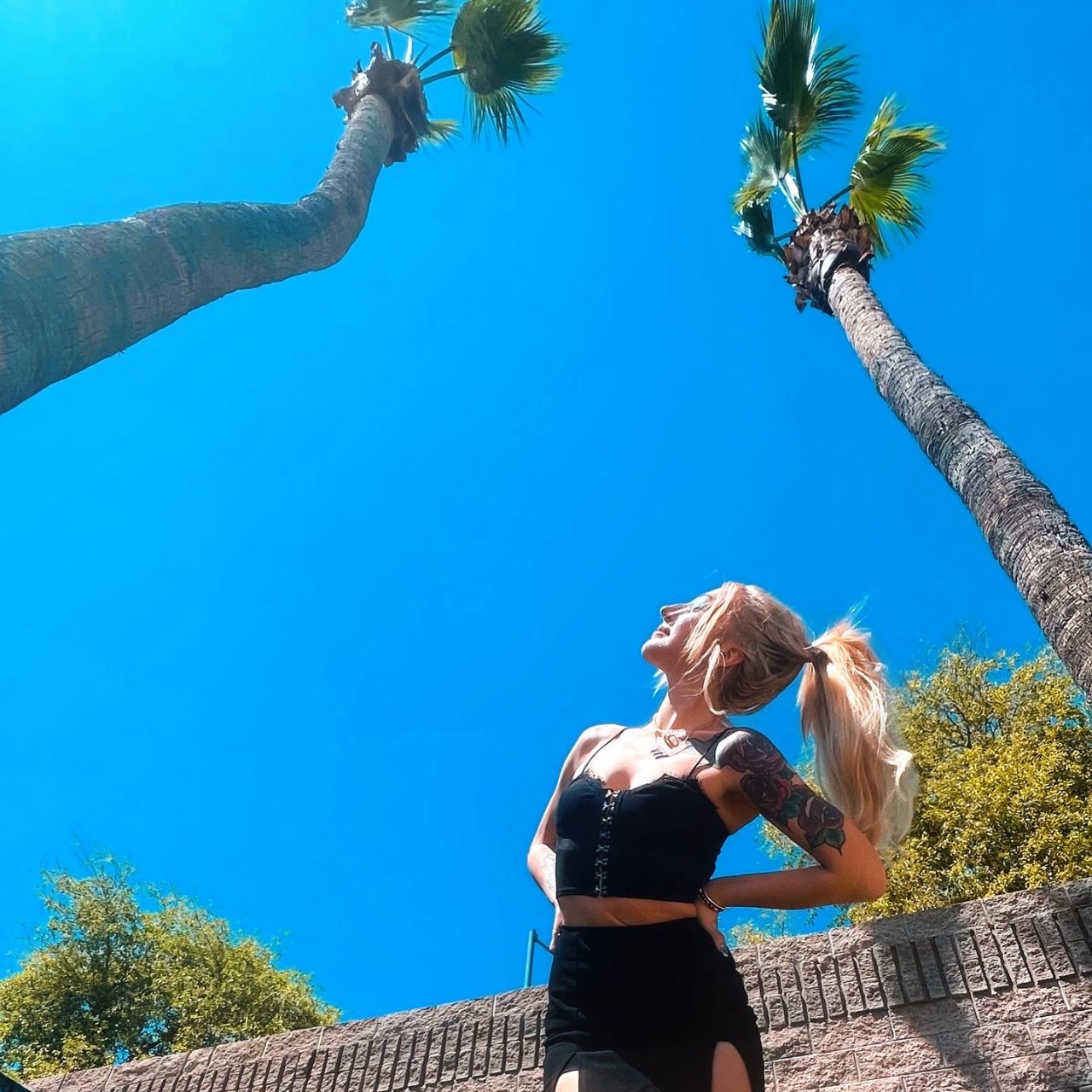 You just began releasing music a little over a year ago- is it something you have always wanted to do, and why now?
Shelby: Even though 2021 was my first year of recording and releasing music, I've actually been writing and performing songs since middle school. Being from a small town in Georgia, I started by learning and writing country music- and even though I loved doing it, I never really saw a career in it- I just had fun with friends and played our local bars on the weekends. I was laser-focused on working a stable job and thought that was the only way to make myself proud. It wasn't until the pandemic actually that I had more time to work on it freely, and experiment with sounds I hadn't tried before. I was seriously mesmerized by making pop and alternative music, I didn't know I was capable of something like that, or that it was even accessible to artists like me who wrote songs in their rooms. I bought my first round of bedroom studio equipment, met some internet friends who were awesome enough to teach me and guide me, and the rest just snowballed to where I am now.
That leads us right into our next question, actually- where are you now, and when can we expect more music?
Shelby: I mean, geographically I'm a long way from my little home town and currently based out of Philadelphia- my whole life flipped upside down when I started making music full-time. I spent some time in Denver, Colorado with a couple of incredible producers, and ended up here after I collaborated with a rockstar, skateboarding Philly boy that ended up becoming my fiance. As far as my music career, I recorded the majority of my first singles in Denver- after moving to Pennsylvania, I spent a lot of time adjusting to the way my life was changing and also trying to fit into this brand I'd made for myself. The dark-pop Shelby I was showing to the world was really just a character with certain parts of my personality, and it got exhausting to keep up. On top of that, pop song-writing is incredibly different from country song-writing, and my creative well started to dry up so quickly. I've done a lot of traveling and searching in myself this year and I'm excited to be in this sweet spot I've found. Right now I'm more inspired than
ever and working on my debut album that has the story-telling style of country but with the alternative edge I've come to love. It feels good taking myself out of that one box and going wherever the feeling of the song takes me. I'm expecting to have my album completed in the coming weeks and released this fall, but for now I'm excited to be releasing the first single "Crossfire"- a collaboration with my fiance Jgriff- later this month [June 2022].
You said you're aiming for the story-telling style of country music with an alternative edge- what exactly does that sound like? Is this a country album, a pop album? What can we expect there?
Shelby: Honestly, for now I'm calling it genre-less, each track has super different elements and my focus is more on keeping each track true to its story than creating an album where the tracks are super cohesive with each other. That's usually ideal for a great album, so this may be a disaster for all I know, but I can say it's my favorite music I've ever written and recorded and that ultimately is what it's about for me right now. I'd say all of the songs have a touch of country for sure, so it may end up being released as a country album, but I'm sprinkling in a lot of elements like punk, r&b, trap, and even some low-key emo ballads. I like to believe it's all working together and I'm having fun pushing the envelope. Plus, the tracks are all authentic to their message, and I missed that the most when I was writing pop music. Not all pop is surface level by any means, but mine was, and this was my way of getting out of that. I missed having songs that I could relate to on an emotional level, ones I wanted to yell in my car. That is one thing I'll give you to expect with these. I'm truly feeling again instead of just vibing, if you know what I mean, and the goal is that my audience will too.