High inflation could be the best thing to happen to you this year 
New York, US, 16th June 2022, ZEXPRWIRE, As inflation reaches highs that have not been seen since the 70's there has been a mass exodus in the stock market and the crypto markets have been no different. Uncertainty does strange things to people and it is understandable, nobody likes to see their portfolio decline but now is not the time to sell, now is the time to buy.
If history has taught the human race anything, it is that it repeats itself. There have been many crashes before and the market always bounces back, and crypto will be no different. However, the bounce will vastly outperform the regular market given the transition that is underway from Web 2.0 to Web 3.0.
Moreover, another key indicator is looking at order buys amongst cryptocurrency. As of writing Bitcoin (BTC) has a trading activity of 82% buy to 18% sell, Ethereum (ETH) 75% buy to 25% sell, and Solana (SOL) 73% buy to 27% sell. What this shows is that retail users are extremely bullish on crypto and are seeing this as one of the best dip buys that they will ever have. While institutions are selling off their assets to cover their positions in the wider market and avoid margin calls, the retail userbase is telling the world that crypto is here to stay and is going to thrive in the long run.
Why Logarithmic Finance (LOG) can succeed during this Bear Market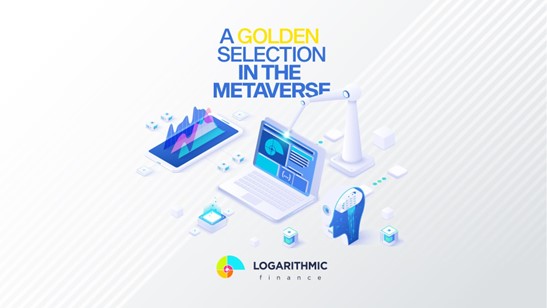 One investment to look into during this bear market is Logarithmic Finance (LOG). LOG, which is currently in its Presale, is a deflationary asset who are looking to bridge the gap between early-stage protocols and investors by creating a safe and secure environment to enter projects prior to listings. Moreover, often coins in Presale have a minimum buy-in amount which often is unattainable for investors, but LOG will help democratise this through their native token.
As investors continue to search for high returns on their investment even during the bear market, LOG offers investors an opportunity to create their own mini ETF of sorts for Presale coins that you are interested in purchasing. Only through holding LOG tokens are you able to do this and LOG offers the exclusive opportunity for investors to purchase pre-IDO coins at a discount through their native token as every protocol on offer will have partnered with LOG.
Lastly, as the adoption of Web 3.0 continues to rise more and more projects will be required to fuel the demand that entry into the Metaverse will entail and LOG can have long-term success in making these projects more accessible and consolidating multiple early-stage assets in one place.
The potential of this protocol is somewhat agnostic to current market trends and why it has a great chance to succeed during this bear market and beyond.
Ripple (XRP) set for big week as IPO plans are laid out upon pending case against the SEC
It is a pivotal week for Ripple (XRP) as they await the Hinman Ruling, where back in 2018 the former SEC Corporation Finance Director said that both Bitcoin (BTC) and Ethereum (ETH) were not securities.
Ripple CEO Brad Garlinghouse has remained optimistic throughout, but perhaps the optimism is about to become realism from the recent redactions enforced on the SEC legal team and many industry experts now claiming that the SEC will live to regret their lawsuit. Ripple has now gone on the offensive and has announced plans to IPO upon the conclusion of the lawsuit.
While there is still speculation around the case, the signs are looking good and the only thing that has been holding Ripple back in the market is the lawsuit. With this in mind, investing in XRP should be done with caution and diligence, however, the reward for believing in XRP before the announcement will dividend good returns.
Given the current bear market and wider macroeconomic indicators showing signs that inflation is here to stay for some time, XRP seems like an excellent hedge against the market and a good calculated risk.
Logarithmic Finance (LOG)
Presale: https://presale.logarithmic.finance/register
Telegram: https://t.me/LOGARITHMIC_FINANCE_OFFICIAL