Dubai, UAE, 15th April 2022, ZEXPRWIRE, Dubai's best Career Counsellor, Dr. Anil Khare understands that on average, a student is always thinking of what they want to become when they grow up. This becomes an issue when only about 10% of students can clearly define their career path according to a US study. While career pathways are a burning issue, there can be some invaluable insights that can be shared about career advice and post-graduate college placements should one take time to consult with a professional Career Counsellor. 
Dr. Anil Khare understands that as students continue to focus on how their institutions are preparing them for life after their IBDP, AP, IGCSE, or a career post-graduation, they also need a positive role model who can be there to mold and prepare them for life after their studies. Students want a fatherly, motherly, brotherly, or sisterly figure who listens, shares experiences, guides, encourages and shows moral support concerning their desired career path.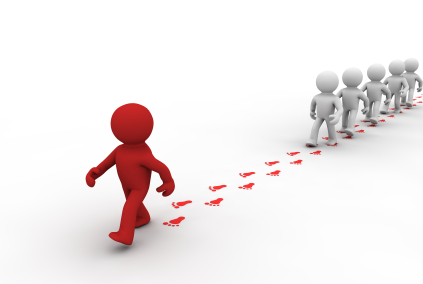 Students need role models to overcome career anxiety and uncertainty
A professional career counselor can do this job, and Dr. Anil Khare equally advises students to actively look for role models and mentors even when in college. Dr. Anil has ties with many educational leaders whom he understands use a variety of strategies to expose students to positive role models such as strengthening alumni-student connections about certain career pathways, but also attract more students to their institutions by focusing on career prospects.
Dr. Anil Khare encourages parents to proactively look for a professional career advisor and counselor who can serve as a positive role model for their children as the statistics about student uncertainty are worrying. He shares that about only 35% of students know that their college or university does have a mechanism or an internal system for linking students with alumni who work in their planned career areas. This leaves the future of many students to fate as they will not be having enough information or a role model and mentor.
Dr. Anil Khare illustrates the importance of ensuring that a student has a career role model and advisor who will be there to guide them on the best course of action in order for them to overcome doubts, fears, uncertainties, and the risk of making wrong choices about their future. By consulting with Dr. Anil Khare, students benefit from a unique method of Career Guidance that encompasses professional, technical, and moral support. Simply visit our offices along Sheikh Zayed Road, Downtown Dubai, and be a part of a new approach to career counseling that yields positive results.
Contact www.anilkhare.com for the best Career Counselling services in the UAE.
Media Contacts
Website: www.anilkhare.com
Name: Dr. Anil Khare
Email: [email protected] 
Phone No: +971 4 355 4850 | +971 55 956 4344
Head Office: 1803, Al Moosa Tower 2, Sheikh Zayed Road, Dubai, UAE
Branch Address: 1401, IT Plaza, Silicon Oasis, Dubai-UAE
Branch Address: 2401, Fortune Tower, Cluster C, JLT, Dubai-UAE