Successful Sales Specialist Pouya Haidari Shows You How to Unlock the Sales Professional Within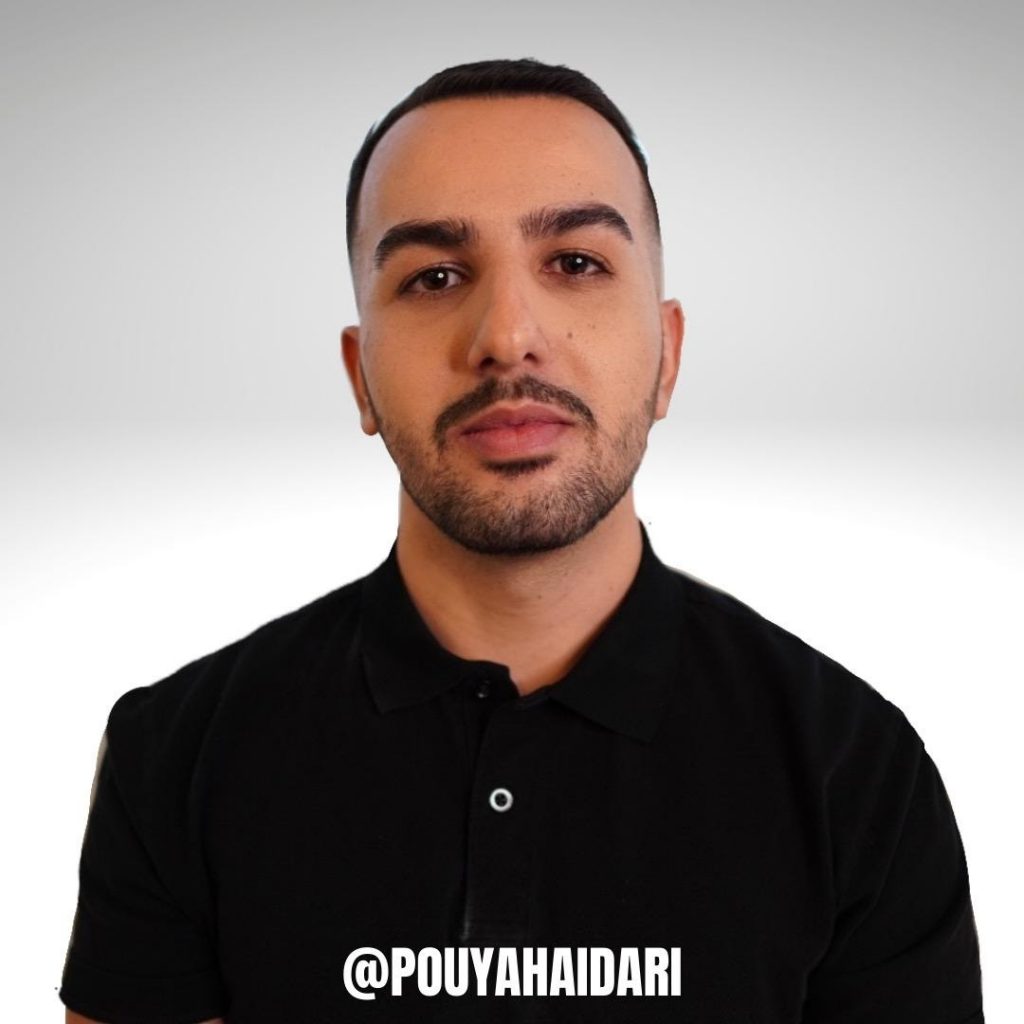 Toronto, Canada, 2nd February 2021, ZEXPRWIRE, The art of sales reaches far beyond the idea of connecting a product with a person. We sell every day of our lives, regardless of our professions. Whenever we go on a date, sharing ideas in a conversation with friends, meeting new people, etc, we are selling. Especially as an entrepreneur, where the word "selling" is a broad term that encompasses every facet from creating a brand image and developing an online presence, to engaging and connecting with an audience and generating value for them. Developing the skillset for sales is an incredibly important toolkit to have access to in this digital era. Many entrepreneurs have amazing products or great ideas, but can't seem to connect them with an audience, or consistently close. Sales coach Pouya Haidari has built a life of success from sales, and is here to help motivated people use sales to elevate their quality of life utilizing the skills of the sales professional.
Migrating from Iran to Canada at 10 years of age, Pouya initially was unable to speak a word of English, but used his relentless drive to succeed in order to become fluent in English within a year, surpassing his peers and demonstrating his habit and ability of setting unreasonable targets and achieving them within short periods of time. At the age of 16 he discovered famous entrepreneur, author and motivational speaker Jim Rohn, who would become his first and most valuable mentor. Rohn's teachings of personal responsibility and taking control over your success would greatly influence Pouya's worldview and put him down the path to becoming a great sales professional.
Pouya's journey would take him from his home in Toronto, Canada to across the entire United States chasing down and attending as many business conferences that he could, while at the same time reading as many books as possible on business and personal development. These experiences of being in the same room with many successful leaders of industry, meshing with his own appetite for growth and success would help Pouya to develop his skills and inadvertently launch his sales career at just 16. He would network with and develop relationships with the many businessmen and CEO's at these events and use these connections to further his knowledge or position, landing various sales roles and demonstrating competency while continuing to hone his skills.
By only 24, Pouya was an expert at sales. He was able to sell himself, his products, and anything you put in front of the man. He was earning a multiple 6-figure salary, managing 5 regional sales offices housing 70 sales professionals, and had multiple 7-figure partnership offers from multinational brands and companies on the table (which he happily declined). Pouya had used everything he learned to master himself and his craft, but he was finished with selling for other people. He realized that he wanted to use his skills and resources to help others, unlocking the power of the sales professional in other driven individuals and helping them to build a future of financial freedom.
Within 2 years, Pouya has mentored over 500 sales professionals and entrepreneurs, helping them build the skills needed to generate over $49 million USD in revenue. He has developed high-performing sales offices for business across 7 different industries, demonstrating the universal application of his teachings and strategies. Pouya's goal is to help sales professionals and entrepreneurs tap into their potential by learning the knowledge and cultivating the skills necessary not only for business, but for a life of success. He works closely with his clients, imparting them with the skills and the wisdom built over his decade's worth of experience to live a truly fulfilled life on their own terms.
If you're a young salesperson trying to reach the next level, or an entrepreneur looking to round out your skillset, Pouya is the mentor that will guide you on the path to success. His passion and results speak for themselves, and his programs are world class. Connect with Pouya today and unlock the sales professional within you!
Follow Pouya on Instagram & stay up to date with his latest content on Youtube.