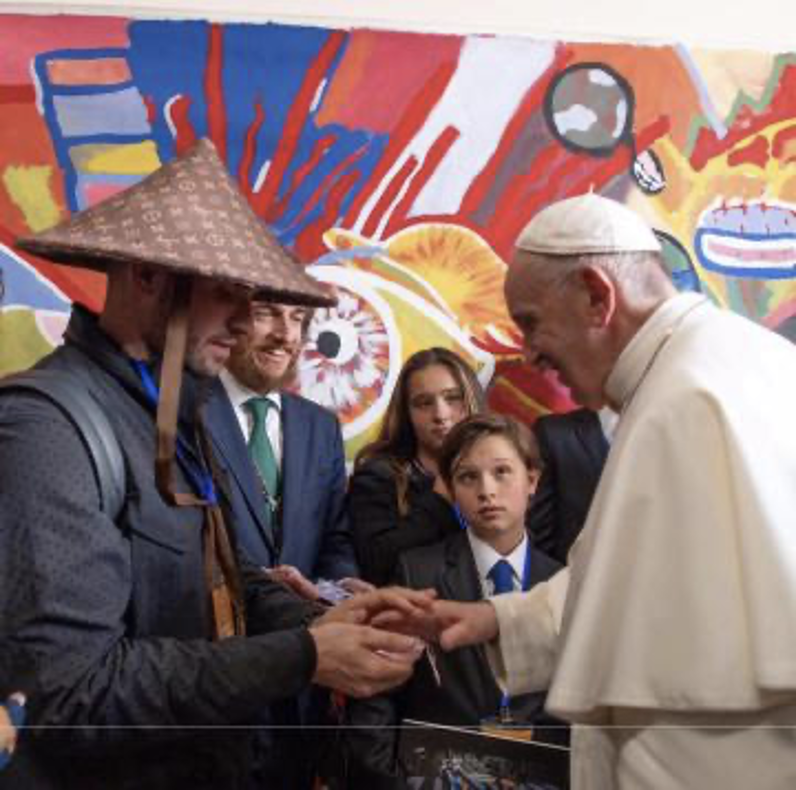 Miami, FL, 24 Aug 2021, ZEXPRWIRE, In today's world, art is everywhere. From the computer to the park, it is evident how important the creation of art truly is for mankind. Much of today's contemporary art stands out and allows you to ask the question "how did they even make that?"
With the expansion of art on the online platform, it seems that most anyone can make something on a program and become recognized. It is true many people have talent, but who will be the one to truly display that talent?
One artist that knows his worth is Super Buddha. Throughout his well traveled tenure as a visual artist, Super Buddha has garnered inspiration from all over the world. Shanghai was his artistic place of origin, and from there he emphasized his message and style. His iconic buddha pieces are staples in his repertoire and are seen through his media.
For many, the perception of success is extraordinarily different ranging from person to person. Some seek money, fame, and power and albeit, those are exceptional things to acquire, many seek to spread messages and enlighten. For Super Buddha, the goal has always been to enlighten.
The Buddha we were taught about in history class was a philosopher and spiritual teacher of ancient India. In his message he taught people how to grow from within and allow that growth to nurture others. Art seeks to invoke feeling, and with Super Buddha's creations being bright and bubbly, the viewer cannot help be mesmerized by its energy.
This energy has been felt around the world, and in 2019 Super Buddha was presented with incredible opportunities to create and present his art. During the Super Bowl, Floyd Mayweather and his camp had an auction where Super Buddha's piece was presented and sold. The piece was in honor of Kobe Bryant and whereas it meant a lot when it was created for its intended purpose, it meant that much more when Kobe passed almost a
year later. This went to show how art transcends time, and although life has its changes it is important to truly appreciate and understand.
In art it's all about the message and how far you can spread it and when Super Buddha was asked to auction his art for the Scholas Occurentes Foundation, it was surreal. Originating in Italy, this foundation was established by Pope Francis to educate and instill culture into the youth. When the Pope himself acknowledges that your work has made an impact, you know you are doing something positive.
Needless to say Super Buddha is still creating and has a lot planned for the future ranging from auctions and galleries to physical toys. With these notable and meaningful happenings, it has given him a strong drive to keep spreading his message of consciousness.
Learn more about Super Buddha visiting his website:
Media Contact
Company Name: Colmenares Digital Corp
Contact Person: Jose Colmenares
Email: [email protected]
Phone: 602-888-1809
City: Brandon
State: FL
Country: United States
Website: colmenares.us