Agoura Hills, CA, 9th May 2022, ZEXPRWIRE, Find Out How TechAhead Is Empowering Startups with IoT-Powered Mobile Apps
In the year 2022, global spending on IoT technologies had crossed the $750 billion mark, which is all set to breach the $1 trillion threshold by the time 2022 ends.
As per another research, a total of $15 trillion will be spent on IoT-related technologies, between 2019 to 2025. Phenomenal investments and vision about the future of technology!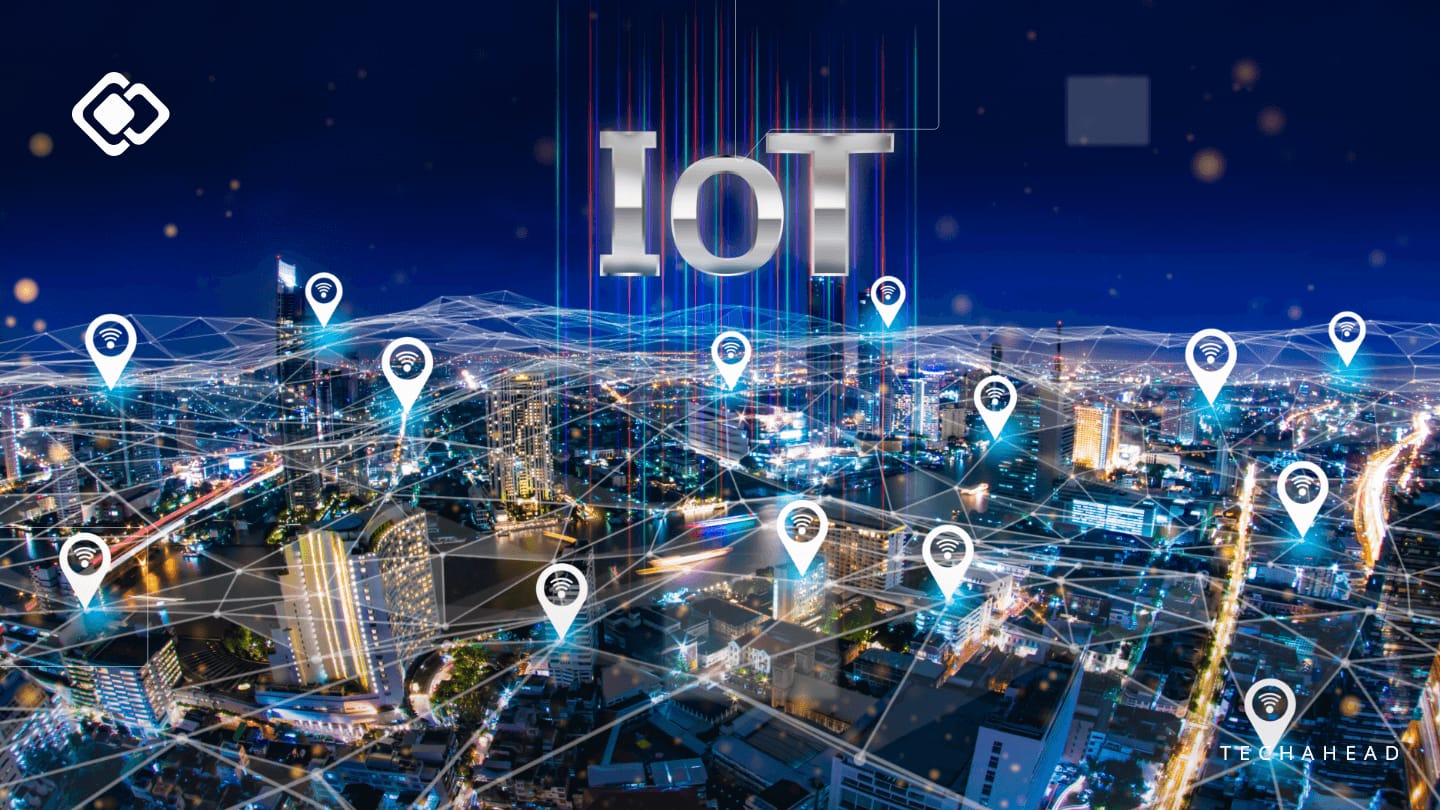 What is the Internet of Things?
Internet of Things or IoT is a network of hardware or "things" embedded with various sensors or technologies that help share information on the internet. IoT makes it possible to connect innumerable devices or wearables like smartphones, smartwatches, or other appliances like TVs, thermostats, or cars to the internet.
In layman's terms, IoT connects electronic devices with one another, makes them intelligent, and uses the Internet to pass on information and data, and solve our problems in real-time.
As of 2021, there were more than 10 billion interconnected IoT devices in the world, which will swell to a whopping 25 billion IoT devices by 2025. By the time you have read this sentence, around 1.5 lakh IoT devices would have been connected and operational.
Why Internet Of Things Is Important?
The human race is right now engulfed with the wonders of gadgets and the Internet: Smartphones, TV, wearables, biometric devices, AC, refrigerators, cars, trains, buses, and more are now part of the Internet of Things ecosystem, and always sharing data with one another, helping and enabling us to solve our problems and share our lives with others.
This is the reason that the Internet of Things is no longer a future, but a reality, a part of our lives right at this moment. And numbers prove it.
83% of organizations have improved their efficiency and productivity with the Internet of Things, and via IoT, around $10 trillion of economic value will be generated by 2025, and that includes jobs, new startups, new investments, and new societies.
The Consumer IoT market is expanding at an unstoppable speed of 17% growth, year on year, even as the data generated by IoT is expected to cross 73.1 ZB (zettabytes) by 2025.
Just like what the Internet and social media were in the early 2000s, the Internet Of Things is in 2022 and beyond: You cannot ignore it, and you need to embrace its possibilities if you wish to grow.
IoT-Powered Mobile Apps: The Leap In Technology
We at TechAhead have been experimenting and researching Industrial IoT services and IoT-powered mobile apps for the last few years, and the results have been exceptional, to say the least.
We have combined the powers of mobile app engineering, hardware expertise, and IoT technologies, and created unique, futuristic mobile apps that leverage the full potential of all three, amazingly well.
With over 132 years of experience in unleashing Digital Transformation in global businesses, we at TechAhead have successfully delivered 2000+ mobile apps and IoT platforms. And we are aware of how IoT-powered mobile apps can empower businesses, and prove to be a gamechanger for improving user experience, and solving their problems in real-time.
We will share three very interesting case studies, where we deployed IoT and used mobile app engineering to unleash never-seen-before innovation within the tech landscape.
Case Study #1: Walls Made Alive With Emotions & Energy
Volatiles is a Berlin-based lighting innovator, and they approached us for bringing in a lighting revolution. Leveraging the power of mobile app engineering, hardware innovation, and IoT, we created a unique mobile app that enabled its users to light up walls the way they wanted. And felt at any given moment.
Volatiles customers can now download beautiful light patterns on their mobile app, and then project them directly on the smart glass tiles, thereby transforming the ambiance and the environment in seconds.
We amalgamated machine learning, IoT, and mobile app engineering to empower Volatiles with unique innovation and creativity.
Case Study #2: Reduced Energy Bills By 50%
Heatmiser is the UK's leading smart home heating control manufacturer, and they wanted a powerful, feature-rich mobile app that enables their customers to control temperature and induce next-level customizations.
Using a combination of the Internet of Things, human-centric design philosophy and automation rules, we created a next-gen mobile app that empowered its users to control the temperature as and when needed, automate the settings based on current temperature, time of the day, and more factors.
With IoT as the catalyst, we pushed the boundaries of innovation and user experience and enabled 10-15 times more engagement and more action. And as a direct result of our efforts, the customers were now able to reduce their power bills by 50%.
Case Study #3: Real Estate Innovation & Excellence
We proved to the world that tech-fuelled innovation and excellence are not just limited to any particular sector or industry but can be deployed literally anywhere.
Including Real Estate, where traditionalists refuse to embed newer technology and resist any changes. We changed this.
For Pennsylvania-based Boxlty, a real estate discovery platform, we leveraged IoT to introduce a unique solution that helped them to generate more leads, more sales, and more profits.
We conceptualized and developed a tech-based verification system, wherein no human being was needed to showcase properties to the potential buyers. We deployed IoT and Bluetooth to create a human-less verification system, and this changed everything for them.
Without any human intervention, the same property was now being visited by a large number of potential buyers, and conversions accelerated resulting in more profits.
And we have barely scratched the surface here! IoT-based innovations are now possible for retail, automotive, pharma, manufacturing, wholesale, FMCG, and more sectors, thereby unleashing innovation and creativity everywhere.
Our IoT Experts and Mobile App Engineers will be happy to guide and mentor you to discover the possibilities with IoT and explain how our IoT app development company can help your business generate more revenue and delight your customers.