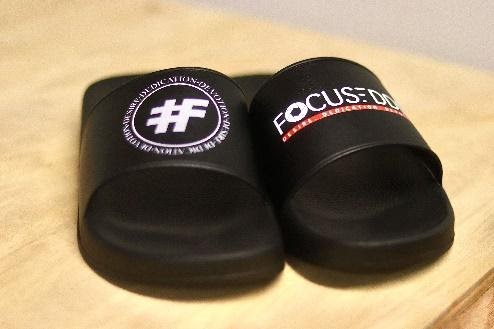 Lewisville, Texas, 12th Feb 2022, ZEXPRWIRE, Need inspiration? Check out #Focuseddd! With positive projects, motivating material for celebrities, sports, and other famous personalities, the Focuseddd brand has established a movement and a forum for others to interact and start diversity collaborations via multimedia. Its social media platforms have thousands of followers, and it also works with news outlets to provide public relations services such as press release dissemination, in-depth interviews, and social media marketing tactics.
In 2022, Mobeen Mian had a fruitful cooperation with Oli Olehi, shop owner of Woodchucks, a store inside the Music City Mall in Lewisville, Texas, and the merchandise offered through the #Focuseddd brand is now sold in stores, at that very mall. Oli Olehi, shop owner of Woodchuck Customs, encourages passionate talent in the metroplex. The firm #Focuseddd is known for documenting tales and generating material for renowned professional sportsmen and musicians throughout the globe, including the UK, Portugal, the US, and even the Middle East. "The more individuals join the movement and learn about each other's experiences, the more likely they will be to cooperate if they find something positive, and also be diverse amongst one another", says Mobeen Mian, doctorate student, and founder of #Focuseddd.
The #Focuseddd multimedia brand has stayed constant and broad in its partnerships by offering event planning services, seminars for elementary children, and even sponsoring athletes and artists. The company has made an impact in the community through partnering with well-known organizations like Metrocrest, public schools in low-income neighborhoods, and non-profits. Projects with prominent individuals include developing a documentary for Dr. Ricco Wright of the Black Wall Street in Tulsa, Oklahoma in 2020 and bespoke clothes for international professional fighter Ali Al-Qaisi for his UFC debut at Yas Island in Abu Dhabi. Mobeen Mian and his #FOCUSEDDD partnerships have held major community events such as "Evening to Give Back" in Historic Downtown Carrollton, Texas, collecting over 3000 canned food items from the community, working with acclaimed event designers K. Alyse LLC. Metrocrest Services received the canned items. The tournament was repeated the following year.
Every Tuesday, the media team helps promotes the Dallas Open Mic, the city's biggest showcase featuring musicians from throughout the country who come and perform. Founder of Dallas Open Mic, Charlie Rihoo. Every week, around 500 individuals attend. Especially on Tuesdays. The #Focuseddd team handles photography and social media branding for artists all throughout the country at the specific Dallas Open Mic event.
The #Focuseddd team is always striving to collaborate with non-profits, small enterprises, kids, and educated entrepreneurs. The multimedia brand's objective will be to provide more people a platform to express their ideas and cooperate to reach more people and markets. Coming off a promotional tour in 2021, the #Focuseddd brand aims to be consistent and relevant.
Media Contacts
Email: [email protected]
Instagram: @focuseddd_
https://focuseddd.com/public-relation-services