Vitalex Ready to Launch Its World-Class Freedom Exchange
Mauritius Island, July 18, 2022, ZEXPRWIRE, One of the most exciting new exchanges to hit the market in recent months is Vitalex. This world-class freedom exchange has unveiled several features, including a unique incentive program that rewards users for their loyalty.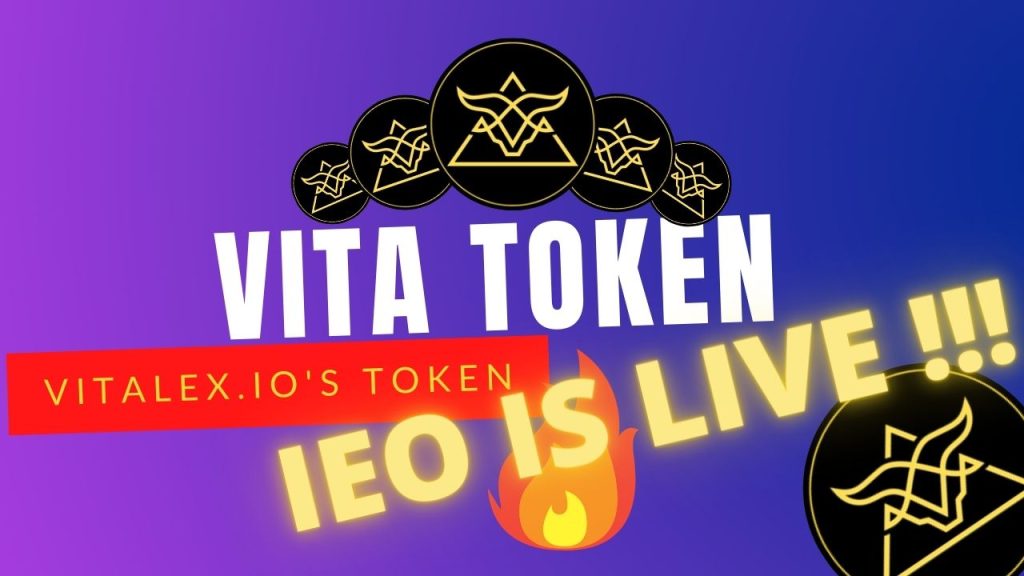 With a commitment to safety and security, Vitalex aims to become the go-to platform for traders worldwide. Its founders have just given the market a sneak peek at the ecosystem of this newly-born project.
The Announcement of an Ambitious Project
Vitalex is a brand-new, top-tier freedom exchange. This system has no KYC requirements for withdrawals of up to $500,000 per day. This amount can grow to $500 million by completing a simple KYC confirmation.
Strengthening liquidity for key currency pairings is a key goal of the exchange. As the founders explained, the difference between two orders on BTC pairings will be no more than one dollar. The project's creators are confident that this rate represents a perfect deal for all crypto traders.
VITA is the project's native token and will function as the power source for the Vitalex ecosystem. Furthermore, through a referral program, everyone may receive $5 in VITA tokens for each verified buddy they promote.
As early as January 2023, the initiative plans to embark on a global lecture tour to spread awareness about cryptography. The campaign will have its start in Hong Kong before spreading to other parts of the world.
On the trip, there will also be stops in the Americas, Europe, and other Asian nations. This two-year-long journey aims to educate the public about the crypto revolution.
What Will Vitalex Offer to Its Community?

Vitalex offers several features to its growing community. For starters, anyone may use this platform to trade cryptocurrencies in three distinct ways:
Advanced trading: this option lets users access the full trading suite of Vitalex, with updated charts, technical indicators, and much more.
Margin trading: traders may also use financial leverage to enhance their chances of earning money. A 3:1 leverage ratio will be available for BTC/USDT and ETH/USDT pairs.
Classic trading: this feature represents the most user-friendly option on Vitalex. The classic trading package aims to appeal to the average crypto investors and new traders in the industry.
Staking is a very efficient way to earn interest in digital assets. Additionally, staking can help secure the network and ensure its stability. Vitalex will introduce a staking feature in its ecosystem in such a context.
The team is also determined to allow its community to invest in crypto ETFs in the future. Crypto ETFs offer investors a way to gain exposure to cryptocurrencies without directly owning and storing individual coins.
The platform will also introduce a crypto launchpad, where traders can join upcoming and ongoing IEOs. In order to increase Vitalex's market reach, the team plans to let traders invest in crypto through a card. This operation will enable everyone to convert fiat money into their favorite coins.
About Vitalex
The Vitalex team has worked long and hard to give the community a top-notch crypto exchange. This platform wishes to gradually become a top choice for traders worldwide. In order to achieve this result, Vitalex offers a unique staking program with an emphasis on safety and security.
Vitalex promises to provide staking, investing in crypto ETFs, and a credit/debit card payment option shortly. All these features complete the project's core: crypto pairing trading for investors with different experience levels.
Its intentions to educate the public about crypto are a key part of this team's vision and mission. The project's focus on providing a user-friendly experience makes Vitalex a strong contender in the sector.
In order to learn more about the project, anyone may visit the website and the social media accounts listed below.
Media Contact:
Name: Mina Zeeshan, CTO of Vitalex.io
Official Email: [email protected]