What separates BNB Chain from other blockchains?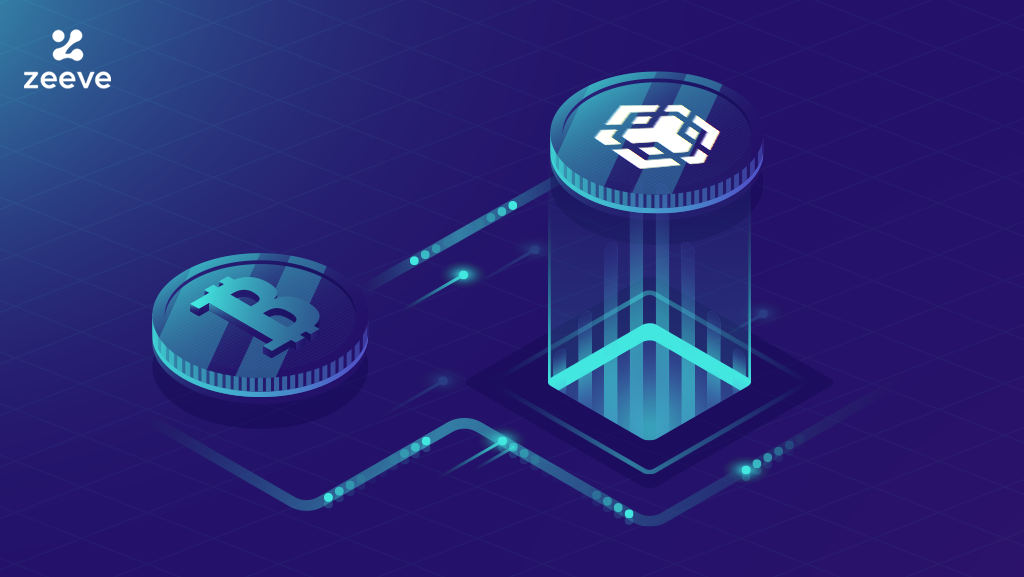 Santa Monica, CA, June 9, 2022, ZEXPRWIRE, BNB Chain node is a blockchain network focused on decentralized applications that was launched in September 2020 run by the crypto exchange – Binance. It was created to complement the existing Binance Smart Chain and offer the necessary tools for developers to set up their own decentralized applications using smart contracts. The original Binance Smart Chain was originally not created with this in mind; however, the BNB Chain was based on Ethereum and was developed to support the same kind of fast transactions while also expanding the available features and capabilities.
Nonetheless, it will be wrong to assume the BNB chain is just a restructured version of the old Binance Chain or the layer –two or side-chain platform that has been designed to provide the extended range of features of the original Binance Chain. In fact, the BNB Chain node works as a separate blockchain. It's designed to work with both blockchains, but ultimately they are meant for parallel operation.
Way BNB Chain works
A major distinguishing feature of the way BNB Chain work is that it uses a hybrid models of proof-of-stake and proof-of-authority- Proof-of-Staked Authority (PoSA) consensus algorithm with 21 validators on the network who had staked certain amount of Binance coins to serve as validator and secure its network. Validators can stake a minimum amount of the Binance coins and also receive transaction fees when they authenticate the approved blocks on the network.
The BNB Chain and its associated smart contract are designed to work in tandem, allowing for quick blockchain transfers. The trading capabilities of the former are paired with an advanced level contract system found within this new platform that can also facilitate contracts between users on either side – providing more potential opportunities when it comes time to make trades! Moreover, your chosen blockchain as a service platform can help you with management and monitoring of all BNB chain nodes in the network with immediate alerts and notifications being sent to the users if anything goes wrong in their network. It helps in ensuring efficiency, security, reliability and optimum performance of the nodes in terms of its scalability.
Binance coin (BNB) will be interchangeable at any given moment through what's known as "smart swaps." This means you'll have access not only to buy but sell your favorite coins right away without having to deal directly with crypto exchanges where they're cheapest available.
Furthermore, it is compatible with the Ethereum Virtual Machine thereby implying that the architects of decentralized applications on other blockchain networks are empowered to port them over to BNB Chain with comparative easiness. It can be quite an enticing feature for the dapp creators as the growth of the Etheruem and spike in its gas fees makes it easy for them to engage in porting their dapps to the BNB Chain. The switchover of the Ethereum to a proof-of-stake model in Ethereum 2.0 could ease some of its existing scaling issues.
Special features of BNB Chain
Developers can take advantage of the slew of opportunities facilitated by the cross-chain compatibility between the Binance Chain and BNB Chain. They can leverage the pros of both the blockchains to optimize the functionalities extended by them and also improve performance of their dapps.
Thanks to the EVM compatibility, the dapps can be shifted over from the Ethereum and then possibly be enriched and its functionalities are extended on the BNB Chain. Several new and upcoming blockchains including Avalanche and Telos, and BNB Chain can now make the swift switch from Ethereum for the EVM support.
Moreover, the use of the PoSA consensus model allows the bnb chain network to provide higher transaction speed than other networks.
Binance has name recognition in the realm of cryptocurrencies, among other things, plus huge funds and liquidity due to the monumental success of its exchange and ecosystem. Binance is a prominent exchange and has an established customer base, so it can rely on a large user base to market its innovations in subtle ways.
BNB Chain is intended for use by app developers and those who wish to port over an application from Ethereum. Between the two-chain system, EVM support, and Binance, Inc.'s efforts, the company hopes to attract outside developers, providing considerable value for all parties involved.
Deploying the BNB Chain is now possible in a few seconds thanks to Zeeve- the leading Blockchain as a service(BaaS0 platform) that helps in deployment of BNB Chain nodes on teh cloud of your choice. Leverage the Zeeve proprietary architecture to deploy nodes with military-grade security – highly secure endpoints to securely connect with the BNB Chain network.
Final thoughts
The BSC blockchain has been a solid network despite its lack of innovation compared to Ethereum. In less than one year, this network went from processing about ten thousand transactions per day (in September 2020) up until 13 million by May 2021 when it reached its peak – an amazing feat considering that at their respective peaks both systems were able only processed 1-7 Millionths Of A Second Per Transaction!
In conclusion, BNB Chain is different from other blockchains because it offers features that are beneficial for businesses. These features include a fast transaction speed, low fees, and the ability to customize the blockchain. As a result, the BNB Chain is becoming increasingly popular among businesses.
Media Contact:
Email address- [email protected]
Website- https://www.zeeve.io/