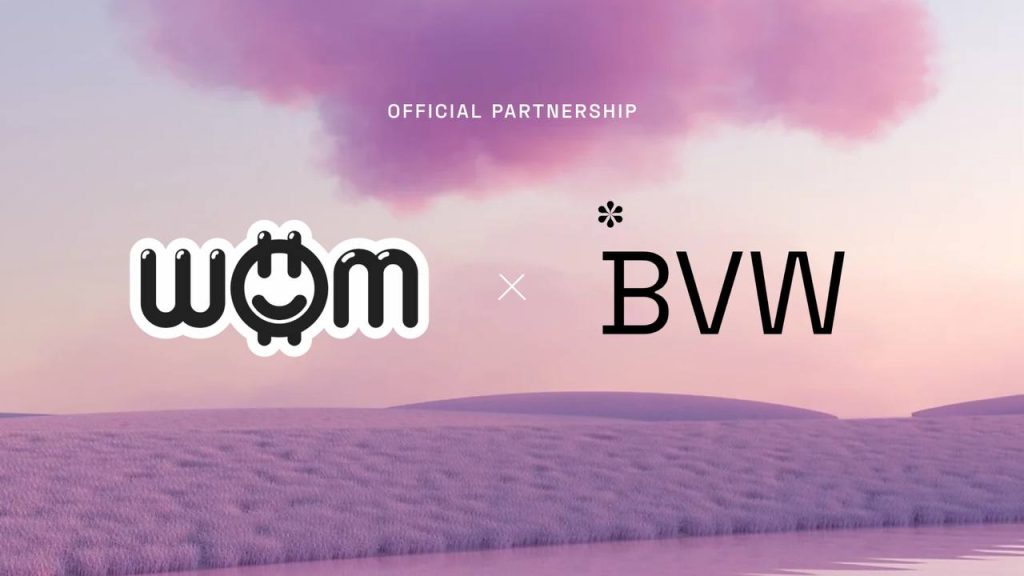 WOM Protocol, a blockchain-based protocol that rewards user-generated content and replaces traditional ads, has announced a partnership with growth agency, BVW. This partnership brings together WOM Protocol's cutting-edge MarTech solution with BVW's expertise in launching, scaling and measuring e-commerce brands, Saas/S companies, and Web3 projects.
In 2023, the global digital advertising market is valued at $626.9 billion, accounting for 67.4% of the overall expenditure on media ads (eMarketer). Considering that Web2's largest revenue stream is advertising, the opportunity to disrupt traditional advertising methods with user-generated content that has the authenticity of word-of-mouth and is native to platforms is significant. This could lead to more effective and engaging advertising campaigns for brands, as well as a more personalized and authentic experience for consumers.
The WOM Protocol helps both Web3 projects and Web2 brands find, track and reward UGC content. Through partnerships with "TikTok" of Web3 app, BULLZ, and lifestyle brand collaborations app, YEAY, WOM has accumulated more than 185k+ authenticated videos and grown beyond a 120k+ user base. All videos are peer-reviewed on average by more then 400 authenticators, who act as content nodes that quality-control and bring trust into all WOM-approved content.
To kick-start content creation, both apps have launched their own dedicated Campaign Managers that enable Web3 projects and lifestyle brands to request content from users of the respective apps through campaigns. In addition brands can gain distribution and reach by incentivizing creators to share the content on their wider social media accounts. This covers a holistic content marketing approach, by incentivizing influencer marketing, UGC creator marketing and the ultimate word-of-mouth content marketing.
BVW is a cutting-edge digital marketing agency divided in two segments, BVW Social with a focus on e-commerce brands and Saas/S companies, while BVW agency has a focus on Web3 and NFT-based projects.This makes BVW well-equipped to deliver customized marketing solutions for businesses operating in both the Web3 and Web2 domains. The partnership with WOM Protocol provides BVW with access to a growing UGC creator base as well as the Campaign Manager tools to launch creator-driven marketing campaigns. Together both can drive awareness and client adoption and ultimately showcase the conversion power of word-of-mouth marketing.
Huzaifa Majeed, Founder of BVW: "Having launched successful e-commerce brands and Saas/S companies, we know the importance of metrics like CAC and ROAS in driving clear-cut ROI. We're excited to partner with the WOM Protocol, as they offer powerful tools to drive conversions with word-of-mouth and are both Web3 and Web2 agnostic. We look forward to delivering exceptional growth and success for our clients."
Melanie Mohr, Founder of WOM Protocol: "We're thrilled to partner with BVW and expand our digital marketing solution to reach new brands and projects. BVW's expertise in the Web3 and Web2 marketing landscape make them the ideal partner for launching more creator-driven campaigns with conversion power around word-of-mouth marketing."
About the WOM Protocol
WOM (word-of-mouth) Protocol is revolutionizing the world of marketing with its blockchain-based protocol that enables brands, content creators, publishers, and social networks to monetize word-of-mouth recommendations on any website, app, or platform. WOM is backed by seasoned investors from around the globe. For more info about WOM: https://womprotocol.io
About BULLZ
BULLZ provides community rewards and Web3 discovery of trending projects. The BULLZ Challenge Launchpad lets users create airdrop campaigns, the BULLZ app enables users to discover and share web3 projects while getting rewarded, the BULLZ Campaign Manager gives brands the opportunity to launch user-generated content campaigns with creators. With the "create to earn" model, users are rewarded with WOM Tokens within the platforms. For more information about BULLZ: https://bullz.com.
About YEAY
YEAY takes the hassle out of creator-brand collaborations. The YEAY Campaign Manager gives brands the tools to create simple and effective UGC briefs and invite creators that meet their targeting requirements to join collaborations. Participating creators are given clear deadlines for submitting video content to the collaboration and sharing the link on their socials for maximum content reach. Brands have the tools to measure and track the success of their campaigns. For more information about YEAY: https://www.yeay.com/
About BVW
BVW Agency is an innovative marketing agency that specializes in scaling Web3 projects for growth and adoption. BVW.Social provides growth hacking services in the ever-evolving digital landscape to launch successful e-commerce brands and Saas/S companies. With a proven track record of success, the BVW team provides customized solutions for both Web3 and Web2 businesses, including: web development, SEO, social media, influencer marketing, paid advertising and more. For more information about BVW: https://www.bvw.agency/ / https://www.bvw.social/