Wonderful Offers of Ferns Roofing in Sheffield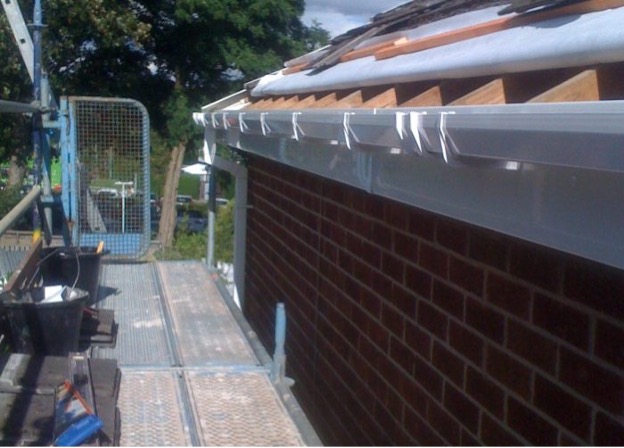 Dronfield, England, 21th March, 2020, ZEXPRWIRE, Craftsmanship and knowledge of what roofing contractors in Sheffield are offering are very important. Ferns Roofing is among those contractors who understand and know the needs of the area of Sheffield. Inspection of the roofs is very important once a year. If your roof has reached to the end of the natural life, roofing contractors can revamp your building or house by replacing it. If you are looking for some helping and guiding hand for your chimney or you want different services including fibreglass roofing. You can find many helping hands around you in Sheffield.
What should be kept in mind to Choose Sheffield Roofers.
The contractors must understand what you want and what are the needs of the area of Sheffield. They understand the needs of the people. There are some tips which the people of Sheffield can see and check if they want to get services for roofing.
They can handle all issues relating to roofing whether they are small or they are critical issues. With the highest standard professional material, they replace new roofs.
Built to Last the Duration
Ferns Roofing understands the security of the inhabitants. They build the pitched roofs to fibreglass which can last the duration.
Best Chimney Repair and Roof- Line Services in Sheffield
Old chimneys can face extreme tear and wear, and extreme weather circumstances can also take their toll. The chimney is such a part of your building which is a source of air to avoid suffocation. If the chimneys are neglected they deteriorate with time and allow the rain to penetrate the stack and it begins to fracture from wind, snows, and frosts. Consequently, the stack becomes dangerous and unsafe.
The flaunching is the bulk of cement at the foundation of the chimney containers that secure them in place. With the passage of the cement begins to crack and the chimney can fall and can become very dangerous. For such repairs, Ferns Roofing offers its services in Sheffield.
Ferns Roofing builds or rebuilds the chimney with strong material and after the completion, they make the gas engineer available so that he can test the stack or chimney.
What are other Chimney Services
Chimney Repointing
Lead Soakers
Re-seating of chimney pots
Restoration Works
Traditional chimney flashings
Welded back gutters
Crown Rebuilds
Welded front aprons
Stack re-builds, removals and vented or capped
Roof- Line Roofing services in Sheffield
Ferns provide such materials which need low maintenance and the products do not crack over time. Rooflines do not need painting or sanding. The shapes are such which can stay for a long duration. It is their very good quality that they provide 20 years guarantee which makes the clients satisfied. The colours are such selected which match the colour of the building. They do not seem different from the roofline systems.
Media contacts –
Name – Ferns Roofing (Roofing contractors in Sheffield)
E-mail – [email protected]
Phone no – 01246 419195 (Office)
Company – Ferns Roofing
Country – United kingdom
Address – 7 Thornton Place,Dronfield Woodhouse,Dronfield, S18 8RJ
https://www.linkedin.com/company/ferns-roofing/