Z Finance Solutions Hosts Frequent Real Estate Educational Webinars to Assist First Time Home Buyers in Texas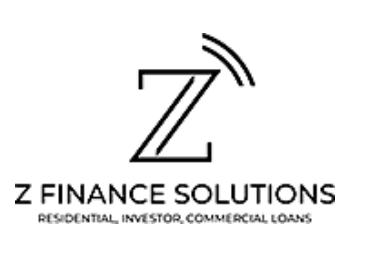 Offering home financing and realtor services to the residents of Texas, Z Finance Solution is also facilitating first-time homebuyers by sharing useful strategies and tips
"As a first-time homebuyer there's so much you don't know. Luckily, I attended Z Finance Solutions' webinar and learnt some of the best tips and strategies before buying my first home."
Round Rock, TX, 2nd August 2022, ZEXPRWIRE, 31 percent of all the homebuyers in the US in 2021 were buying a home for the first time. Despite representing almost half of the home buyers for the past year, first-time homebuyers are one of the most vulnerable groups.
To cater to the needs of first-time homebuyers in Texas, Z Finance Solutions has special offers that specifically cater to them. Renowned in Texas for its home financing and real estate services, Z Finance Solutions has further expanded its portfolio as it launches webinars for first-time homebuyers in Texas.
A spokesperson for Z Finance Solutions stated, "There's so much that can go wrong when buying a home for the first time. Sadly, there's no undo button for it, and if you make mistakes while buying your first property, you're going to face the impact for a long time. We believe we can facilitate our clients and all homebuyers in Texas with years of knowledge that we have gained in the industry."
Frequently hosted webinars can be attended by booking a seat on the Z Finance Solutions website. Owing to the extensive insights shared in the webinars, these have become immensely popular among Texans. Z Finance Solutions offers advice, tips, and strategies to help first-time homebuyers make informed decisions through these webinars.
Owned by Matt Zavaglia and his wife, Jennifer Zavaglia, Z Finance Solutions has been in the real estate industry of Texas for more than a few years. While Matt caters to home loans and financing matters of the clients, Jennifer looks after the realty side. For homebuyers in Texas looking for a one-stop solution to buy property, Z Finance Solutions is a competent fit.
About
Z Finance Solutions is a Texas-based home financing and realtor assistant. The company, owned by Matt Zavaglia and Jennifer Zavagliahelps homebuyers in Texas secure loans, find the best property and invest in deals that are worth their money.
Media Contacts
Company Name: Z Finance Solutions
Phone: 512 820 8146
Email: [email protected]
Website: https://zfinancesolutions.com/