Gurugram, Haryana, 31st May 2022, ZEXPRWIRE, In today's digital age, banks are making great achievements to make their immediate loan apps in India as simple and reliable as possible. The apps might be one of two types: one that allows you to conduct numerous banking operations as well as manage your loans, and the other that focuses solely on securing and managing loans. These loan apps in India have changed the personal loan availing process, thus allowing you to get a loan in just a few steps and with approval times ranging from a few minutes to 48 hours. Keep in mind that some of the applications are entirely secure and safe for all types of financial transactions, but here's a quick primer to utilising personal loan apps.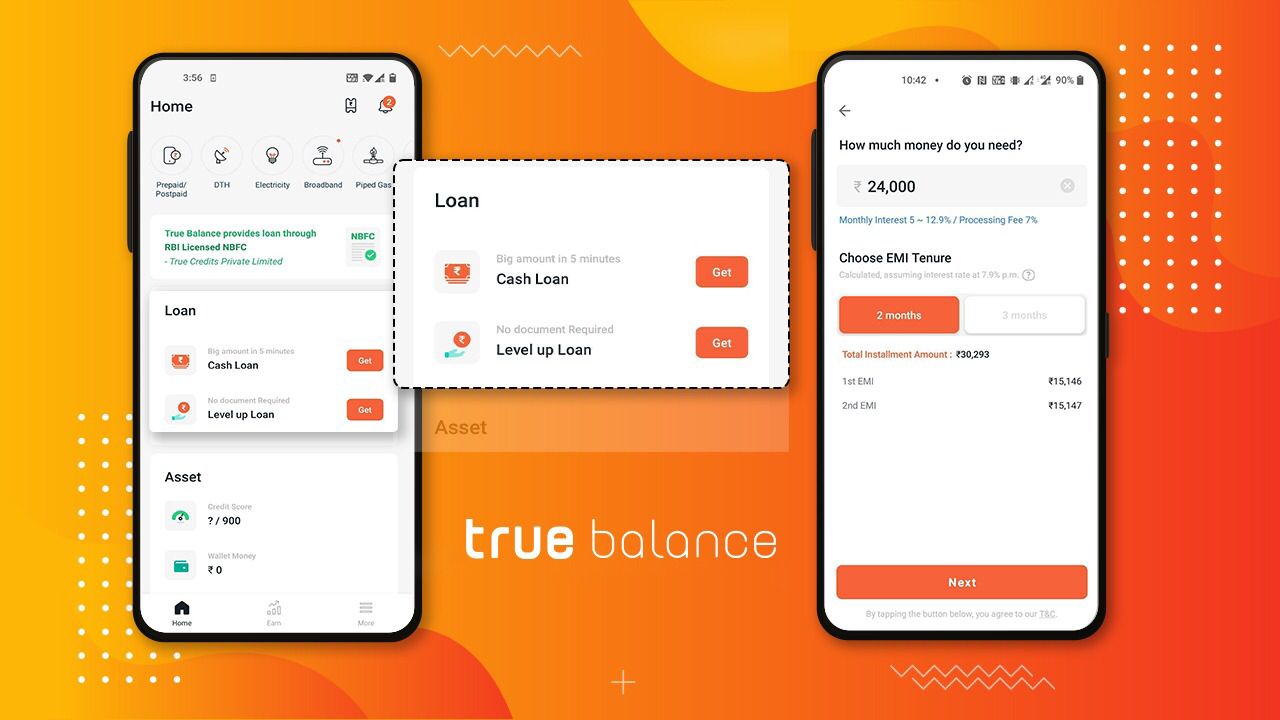 Personal loan apps allow anyone with a smartphone to borrow money by filling out an online application. As appealing as this sounds, there is always a caveat: approval is not always assured and is based on a variety of variables, including the salary and creditworthiness of the borrower. Also, as long as you choose an inexpensive loan that you are comfortable repaying, these applications are a terrific way to apply for and manage your personal loans.
Let's start with the procedure for obtaining an immediate personal loan. After you download any loan apps in India, most providers will walk you through the application procedure for a personal loan.
Step 1: After authenticating your mobile number linked with the Aadhaar card and creating an account on the app, you select your preferred loan amount that is within your repayment limits.
Step 2: Provide a scanned image of your PAN card, as well as your address proof information and the required information of your chosen bank account to obtain the loan.
Step 3: Your application will be approved immediately depending upon your documents and credit score information, and the funds will be transferred to your designated bank account.
You're probably managing the entire loan process on your phone at this point. All personal loan apps assist you in keeping track of and paying your equated monthly payments (EMIs). With the TrueBalance personal loan app, you can borrow an amount ranging from ₹5,000 and go all the way up to ₹50,000/-.
Now, when you consider various credit providers, take in mind the personal loan qualifying conditions. Many banks and NBFCs have a minimum wage requirement, and you are only eligible for particular loan amounts based on these salary restrictions. Other providers have more specific or strict conditions, such as being salaried professionals or self-employed entrepreneurs. When it comes to loan levels, different loan providers have different stipulations depending on your needs, such as wedding expenses, travel, and automobiles. Make sure to explore what different loan providers offer based on your needs in order to discover the greatest and most acceptable deal for you.
There is, however, a catch when it comes to applying for an immediate personal loan online. The process is unquestionably faster and easier than filling out an internet application or submitting a traditional paper application. If you want to take advantage of quick access, be sure to check for and carefully analyse all loan terms offered by each credit provider.
Overall, there are various options available to you but do your research properly to discover an instant personal loan source with the greatest lending features and interest rates. After you've completed all of your due diligence, download their mobile app to begin your application for an immediate personal loan.