Announcement – Hago Energetics Inc. Signs MOU with Central Valley Meat Holding Company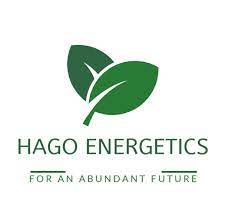 Thousand Oaks, CA, 18th Nov 2021, ZEXPRWIRE, Hago Energetics, Inc. ("Hago") today announced the signing of a non-binding Memorandum of Understanding ("MOU") with Central Valley Meat Holding Company ("CVMHC") for a pilot agreement related to conversion of animal waste to hydrogen.  Under the terms of the MOU, Hago Energetics will install a pilot at CVMHC's site and test the efficacy of Hago's proprietary green hydrogen technology to transform manure or other waste-derived biogas to hydrogen for the transportation sector. 
CVMHC owns and operates Harris Ranch Feeding Company and Harris Ranch Beef Company. The former comprises one of the largest cattle finishing facilities in the Western United States. With a feedlot covering nearly 800 acres, Harris Feeding Company has a capacity to feed and finish up to 120,000 head of cattle at one time. CVMHC wishes to enhance their sustainability and circularity efforts by ushering a new era of clean technologies, including hydrogen production, to make our planet more sustainable.
Significant potential to reduce animal-derived methane emissions in the world
"We are excited to sign this MOU with Central Valley Meat", said Wilson Hago, PhD, Chief Executive Officer of Hago Energetics. "CVMHC recognizes the importance of preserving and protecting the environment. They are seeking to minimize their environmental footprint and contribute to a healthier planet. Our carbon-negative technology will add to their toolkit in this area."
"Hydrogen production is on our sustainability roadmap and we are looking forward to our work with Hago Energetics to show their technology's viability for helping us convert our waste into an energy resource", said Brian Coelho, President and CEO of CVMHC.
The pilot test is expected to last for approximately nine months and is expected to start in the first quarter of 2022. Successful implementation of this technology across the entire animal waste stream in the world could have a significant impact on reducing animal-derived methane emissions, with the potential to avoid emissions of over a billion tons of CO2 equivalents per year.
About Hago Energetics
Hago Energetics, Inc., located in Thousand Oaks, California, is developing technologies to mitigate and reverse climate change using renewable energy. The company was a winner in the NASA CO2 Conversion Challenge and has received a Phase 1 CalSeed Award from the California Energy Commission. For more information, please visit www.hagoenergetics.com.
About Central Valley Meat Holding Company
Central Valley Meat Holding Company is a family owned meat processor, founded in 1993 and based in Hanford, California. The operation's focus is on supplying high quality beef to both domestic and international markets.
Central Valley Meat and its affiliated companies provide for advanced integration of the business, from cattle feeding through cattle and product logistics to ground beef production and sales into major retail and quick serve restaurant chains. Central Valley Meat Company prides itself on maintaining focus on its core principle of 'Excellence Beyond Expectations' throughout all aspects of the business. For more information, please visit www.centralvalleymeat.com.
Media Contacts
Wilson Hago
[email protected]
815-216-4073
Hago Energetics
USA
Thousand Oaks, CA