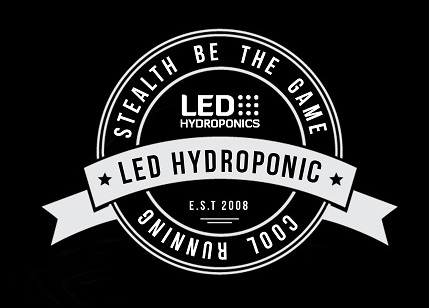 LED Hydroponics is the UK's leading grow lights company. The company has over 13 years of experience in helping their customers grow their indoor plants from seed to harvest and providing high-quality Hydroponic LED lights.
Slough, England, 18th Nov 2021, ZEXPRWIRE, LED Hydroponics LTD, a reliable led grow lights UK company, is proud to announce a SALE price for its top products. This sale offer is for a short time only for some featured LED grow lights products. Its popular Skysaber PRO and Skyline LED grow lights and most LED Hydroponics' online store products are now at a lower price. Indoor gardeners can now get Skysaber PRO 720w MK2 LED grow lights for just £780.00, and Skyline 1000 LED grow lights for just £700.00 after discount. These discounts are only available on the LED Hydroponics official website www.ledhydroponics.co.uk.
Led grow lights are an efficient method to grow plants indoors. It offers energy-efficient, durability, and light spectrums to grow and meet the plant's needs. LED grow lights are designed to enhance and extend the harvest season by allowing indoor gardeners to program constant production throughout the year, regardless of the different seasons. They are great for growing vegetative and flowering in areas with short growing seasons and limited access to sunlight.
A representative of the LED Hydroponics company stated, "LED Hydroponics LTD is one of the leaders in the LED grow lights industry. We started LED Hydroponics LTD in 2008 and have evolved to become a leading LED grow lights company. At LED Hydroponics LTD, we utilize state-of-the-art technology and highly skilled craftsmanship to produce cutting-edge LED grow lighting one step ahead of the competition and at competitive prices.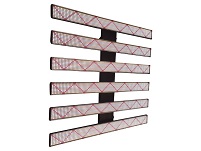 "I just got my new mk2 skyline 400 from LED Hydroponics. It is a nice piece of kit, solid build and blinding light backed up by an extraordinary level of service." Said one of the happy customers.
LED Hydroponics' products were researched, developed, and manufactured by experienced teams with particular expertise in the industry and provide aftercare services for customer satisfaction. Their website has easy navigation and various payment options for an excellent online shopping experience. In the future, LED Hydroponics LTD strives to provide excellent services and is committed to producing more high-quality LED grow light products at competitive prices.
About LED Hydroponics LTD
LED Hydroponics LTD is one of the UK's best indoor LED grow lights companies. The company was established in 2008 and provided many types of LED grow lights, Bud trimmers, Lumatek LEDs, Grow tents, Tent kits, Extraction kits, and more. From its 13 years of experience, LED Hydroponics LTD has evolved to become a leader in the industry and delivers better LED grow lights to its customers. For more information regarding LED Hydroponics, please visit their official website at https://ledhydroponics.co.uk/.
Media Contacts
Name: Muddy Mathiaparanam
Email: [email protected]
Company Name: LED Hydroponic LTD
Company Phone No.: 07196219 VAT 303307453
Adddress: 28 Lower Lees Road
City: Slough
State: England
Website: Click Here