BRE Leads Presents Actionable Insights into Enhanced ROI and Strategic Digital Solutions for Real Estate Agents and Mortgage Brokers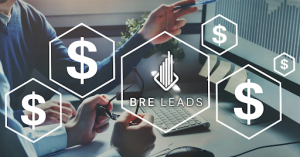 Tampa, FL, 10th September 2023, ZEX PR WIRE, BRE Leads, a frontrunner in the digital marketing landscape, is pleased to share insightful findings that highlight their proficiency in boosting Return on Investment (ROI) and providing strategic digital solutions tailored for real estate agents and mortgage brokers. These revelations reinforce BRE Leads' commitment to delivering meaningful outcomes in the ever-evolving digital realm.
Recent in-depth analysis by BRE Leads underscores the transformative influence of their digital marketing strategies. Collaborating real estate agents and mortgage brokers experienced a commendable average upswing of 30% in ROI within the inaugural year of partnership. This substantial ROI elevation mirrors BRE Leads' devotion to fostering financial growth for their clients.
At the heart of this accomplishment lies BRE Leads' methodical approach to digital marketing. By fashioning campaigns customized to align with the distinct business objectives of each client, the company facilitated an average growth of 40% in website traffic. This focused strategy not only elevates website visits but also cultivates meaningful engagements that have the potential to translate into tangible business opportunities.
Nathan, CEO of BRE Leads, shared his insights on these findings, stating, "Our objective has always been to provide outcomes that truly matter to our clients. These statistics serve as validation of our dedication to fostering substantial growth and substantiating the efficacy of our strategies."
Another noteworthy observation is the noticeable enhancement in cost-efficient lead generation. Entities embracing the services offered by BRE Leads reported an average reduction of 25% in cost per lead. This financial efficacy further reinforces BRE Leads' status as a strategic collaborator in delivering impactful digital solutions.
BRE Leads' unswerving commitment to refining and advancing digital marketing strategies is manifest through these findings. With a resolute commitment to offering comprehensive support and performance-oriented campaigns, the company empowers real estate agents and mortgage brokers to excel in the ever-evolving digital landscape.
For a comprehensive elucidation of these insights and to delve deeper into how BRE Leads' approach can enhance ROI and amplify digital strategies, please visit: best-realestate.net. Stay connected with BRE Leads through their dynamic social media presence:
Linkedin: https://www.linkedin.com/company/breleads 
Facebook: https://www.facebook.com/breleads 
Instagram: https://www.instagram.com/bre_leads/ 
Twitter: https://twitter.com/bre_leads 
Contact Info:
BRE Leads
(305) 686-2496
Website: https://www.best-realestate.net/