COZ Launches OneBand, the Physical NFT Device
Technology will make its debut at Consensus 2023
Fort Collins, CO, April 27, 2023, ZEX PR WIRE, COZ, a pioneering community in the blockchain industry, announces a new product named OneBand. OneBand is a physical ring that is cryptographically bound to an NFT, allowing users to sign transactions securely. Its open-source hardware has enormous potential for use in various industries, including gaming, brand activations, POAP, financial transactions, verifications, and more.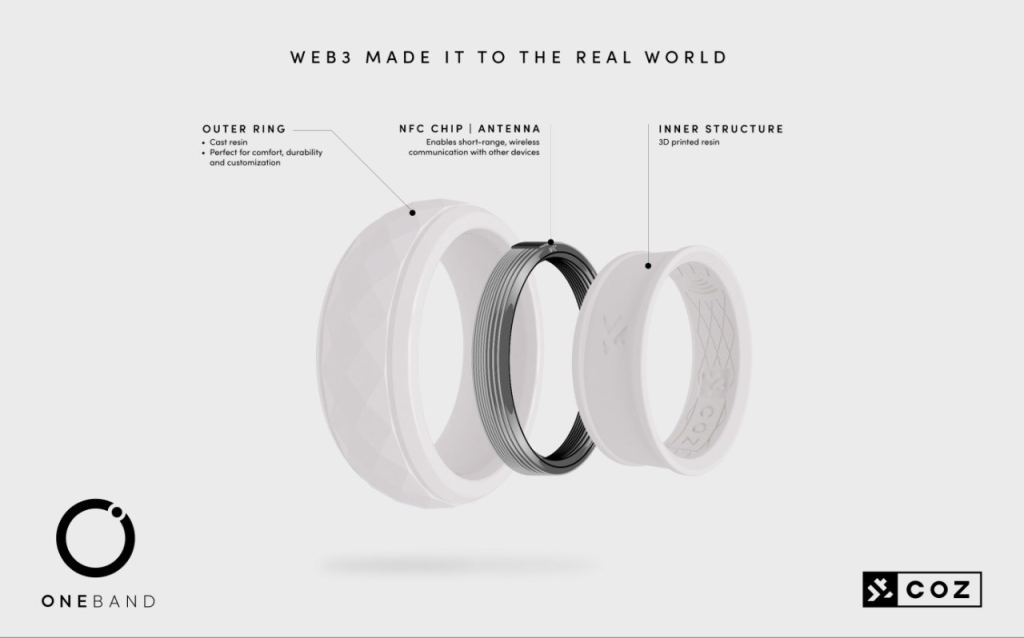 OneBand has a secure NFC chip that contains a censored BIP32 master key which supports BIP44 derivations to private keys for most modern blockchains. This allows the ring to cryptographically assert its authenticity across the entire web3 market segment. The technology behind the ring offers many possibilities, such as in-game items that can only be used with the physical object or leveling up your character by joining real-world events. Additionally, OneBand offers an innovative way to secure collectibles and luxury items against forgery or theft.
At Consensus 2023, which will be held in Austin, TX, COZ will demonstrate OneBand's capabilities by inviting attendees to collect their own ring and interact with the nine ecosystem projects pods within the Neo booth.
The activation is simple, yet powerful and entertaining – OneBand holders will be able to tap-scan their ring to acquire new traits on their LIZARD NFT, a commemorative Texas Horned LIZARD NFT. This illustrates the power of bridging a cryptographically bound physical asset into the digital world.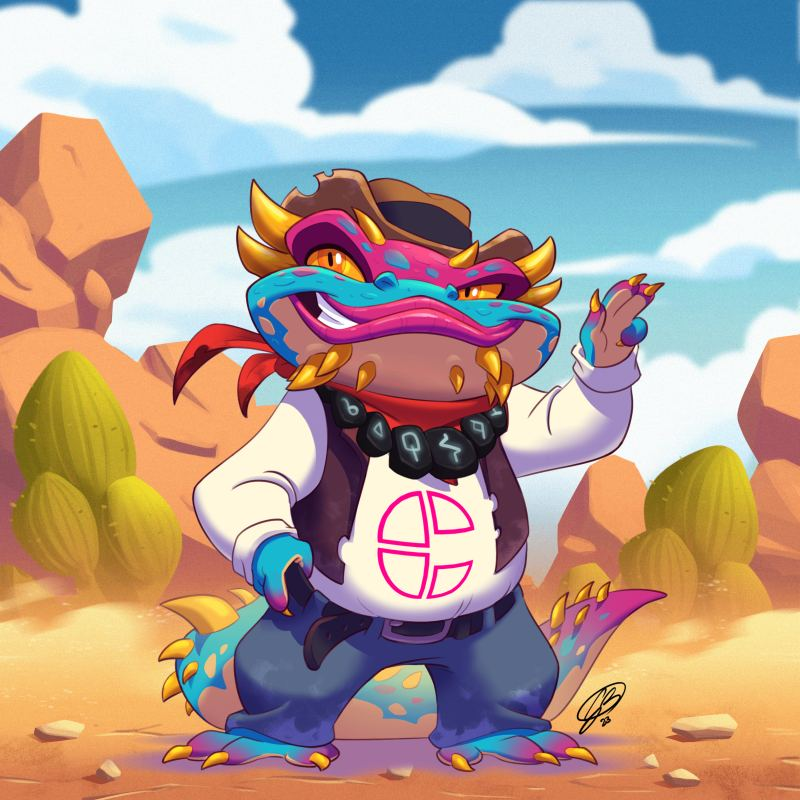 The MainNet-based interaction is a unique and exciting opportunity for attendees to experience blockchain technology's potential. Each OneBand comes bundled with a DevKit, enabling developers to instantly start creating projects using this innovative technology. This is an exciting step towards the future, and COZ is thrilled to be at the forefront of this technological revolution.
About COZ
COZ has a proud history dating back to 2017, when a diverse team of developers from around the world came together with a shared vision. This collaboration marked the start of our journey as we led the way introducing the Neo blockchain to the world. Our first-ever light wallet and blockchain explorer, as well as our contributions in the form of Python and JavaScript SDKs, documentation translation, community management, and workshops across multiple continents, made it possible for people to experience the full potential of the Neo ecosystem.
As advocates for open source development, we have helped introduce countless new professionals to the world of Web3. In 2019, we officially incorporated as COZ, Inc. Today, we are present in 7 countries and continue to offer the same level of dedication and expertise that has become synonymous with our name. With years of experience in the Web3 industry, we are more than just a software development company. We are a one-stop-shop solution partner.
For more information, please visit https://coz.io/.