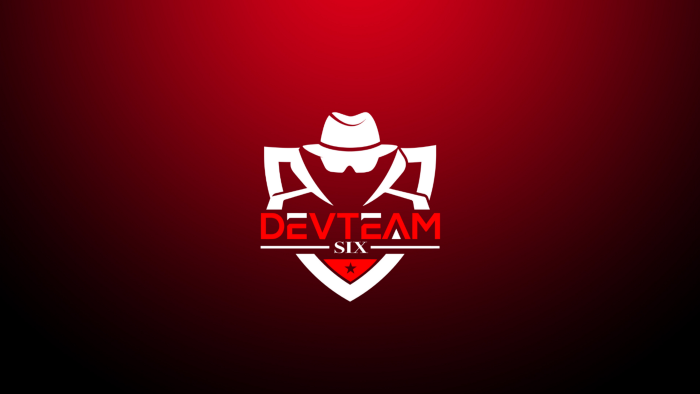 Phoenix, AZ, 18th September 2022, ZEXPRWIRE, DevTeamSix is a collection of like-minded technology, marketing, and business experts with the ability to assist in all areas of cryptocurrency. Bill Spata, CEO, and Eric Andersen, Chief Technology Officer (CTO), founded DevTeamSix after realizing the need to streamline and simplify the cryptocurrency buying process for the masses. 
"Undeniably, the global economy is heading into a more digital ecosystem. Cryptocurrencies have gone from being a curiosity and an enigma to becoming a recognized force in finance, commerce, and technology. Currently, the cryptocurrency market is valued at around 1.75 trillion dollars, which means that if it were a country, it would be, after Brazil, the most important economy in South America," said Andersen.

If you can't beat them, join them and disrupt the industry's normalities. In two short years, DevTeamSix has founded several successful projects that drive blockchain technology to a new standard of utility and accessibility.

PYESwap is transforming how decentralized exchanges utilize BuyBack functionality. Swap 2.0 Technology is ahead of its time, using Binance and Ethereum to power BuyBack by allowing the paired assets to be utilized instead of the project token in the transaction. This progressive technology mitigates artificial selling pressure caused by fees associated with swapping tokens.

PYELab is a decentralized launchpad building a trustworthy cryptocurrency market surrounded by an ecosystem of unique tools to enhance project development and community growth worldwide. Users, developers, and projects can launch their tokens and create token presales without needing code knowledge. PYELab streamlines the token creation process for new developers, making the process as simple and easy as possible.

"The PYE Ecosystem will consist of multi-faceted decentralized applications (dAPP) utilizing Swap 2.0 Technology to establish authentic and sustainable trading markets for token projects. It will consist of PYESwap, the $PYE Token, PYELab, PYEPay, and PYEChain. PYE aims to breed mass adoption across humanity and become a pioneer best known for driving blockchain technology into the future," said Spata.

After establishing themselves in the dAPP community, it was time to bring this new Swap 2.0 technology into the realm of non-fungible tokens (NFTs).

"Many current NFT projects attempting to create blockchain staking games do not understand the tokenomics behind the reward token. We wanted to become the bridge between NFT and decentralized finance communities, which led to our two latest projects, MetaTopia and Sweepers Club," said Andersen.

MetaTopia is the first-ever play-to-earn blockchain staking game utilizing Swap 2.0 technology to establish a more authentic token marketplace. Use Alpha and Genesis MetaTopia NFTs to enter the MetaTopia universe, buy additional NFTs in-game, earn $TOPIA tokens, and gain access to special seasons in the game.

"Sweepers" is a generative non-fungible token project on the Ethereum blockchain (ERC-721). The 32 x 32 pixelated characters are figuratively inspired by "sweeping the floor" of blue-chip projects for the community. Sweeper NFT Holders receive exclusive utilities such as voting on all Sweeper Treasury actions, collecting $DUST tokens in The Garage, purchasing blue-chip NFT projects swept by the community in The Vault, and more.

With these projects making waves in the global cryptocurrency community, DevTeamSix has caught worldwide attention.

Last year, DevTeamSix was awarded the "Most Trusted Team" accolade at the CryptoExpo in Dubai. The annual show hosts more than 130 exhibitors who participated from across the globe, with over 10,000 visitors attending the two-day expo. And PYE was placed in the "50 Most Trustworthy Companies of the Year" by Silicon Valley Magazine.

More recently, DevTeamSix received an invitation to the Global Forum @ Casa de Campo. The Global Forum @ Casa de Campo is a conclave whose main objective is to reflect on global trends in the economy, politics, the environment, technology, and culture.
Spata and Andersen were invited to speak on a panel with multiple CEOs and Presidents of the finance, venture capital, and cryptocurrency industries. This invite-only forum includes influential political leaders, Presidents, and CEOs from high-powered organizations such as Tezos and Loops Capital Markets.
Spata spoke on the panel with Scott Nations, President of Nations Indexes Inc, Brian Popelka, CEO of BITT, Alexandre Rigaud, CEO of STEP, and Victor Busson, Vice President of Marketing Taurus Group SA, discussing "The Disruption in the Financial Sector."
"We made some amazing connections, one in particular with Julia Smearman, the Director of International Financial Markets at the U.S. Department of the Treasury. The centralized world doesn't have to be separate. Still, we can intertwine the two and figure out how centralized economies can consult, lend, and provide regulation frameworks for decentralized platforms," said Spata.
As DevTeamSix continues to thrive and expand its projects, it will be exciting to watch how this company forever alters decentralized applications, cryptocurrency, and non-fungible tokens.
The team is focused on leaving a legacy, and that legacy is just getting started.
For more information on DevTeamSix, please visit their website at https://www.devteamsix.com/.
Media Contacts
Tyler Hollis
Email: [email protected]
Location: US/Phoenix, AZ