NFTs: The Sweepers Club Solution to the Current Utility-Lacking DAO and NFT Marketplace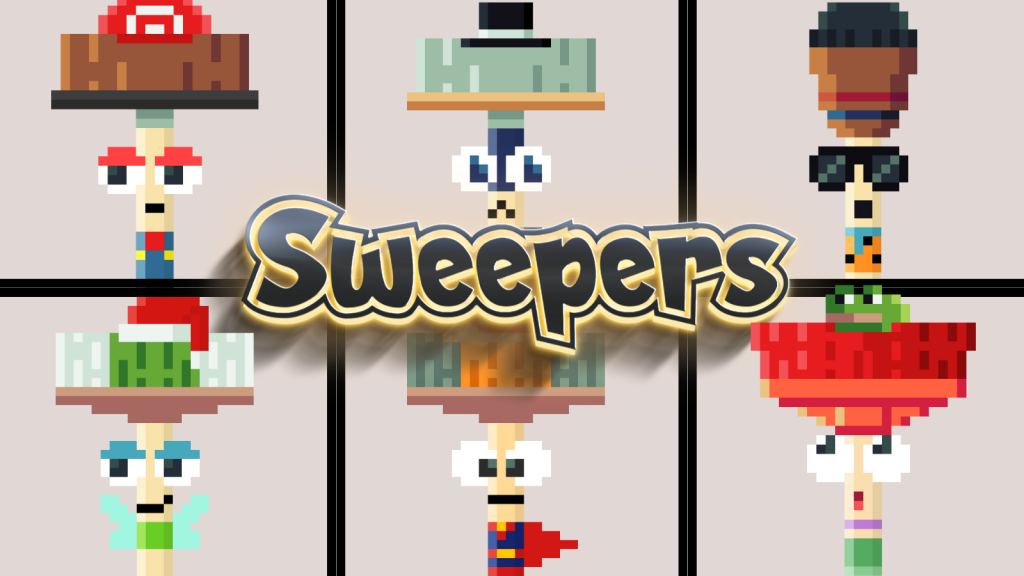 Phoenix, AZ, 18th September 2022, ZEXPRWIRE, An NFT is a unique digital asset representing ownership of a digital item and is then stored on a digital ledger we call the blockchain to verify and authenticate. 
The NFT Tokens market cap is currently $ 13.32B, after an increase of 3.71% in the last 24 hours, according to CoinCodex.
OpenSea, the regionalized peer-based marketplace for trading rare and unique digital NFT assets, registered more than $2 billion in trading volume as of 2022. The secondary market platform also generated $365 million in revenue for 2021.
Although the broader NFT market is still a multibillion-dollar industry, most NFT projects lack actual utility, meaning buyers can not further leverage their NFTs after purchasing them.
The market is eager to see a shift in the current NFT market, which is still primarily driven by hype, pure speculation, and a group of niche collectors or short-term profit-taking investors. Communities need a more utility-driven environment to allow NFT projects to transform into a long-term sustainable model so that they can be quickly adopted and appreciated by the masses.
This lack of utility-driven NFT projects and community involvement in project matters is why Sweepers Club was established. Sweepers Club is the shift the marketplace needs in today's standard utility-lacking NFT model.
DevTeamSix, the Phoenix-based Technology startup, is set to debut the launch of their latest NFT blockchain project, the Sweepers Club. With community and rewards in mind, Sweepers Club will lower entry barriers and "sweep the floor" of blue-chip NFT projects for Sweeper NFT holders.
The "Sweeper" NFT is a generative 32×32 non-fungible token project physically and figuratively inspired by brooms on the Ethereum (ERC-721) blockchain.
Every 10 minutes, one Sweeper NFT is perpetually born and sent to auction. Sweepers auction proceeds are then trustlessly sent to the Sweepers Governance Protocol for the benefit of Sweepers Members.
After each 10-minute auction, the owner of each 32×32 Sweeper NFT is granted the following utilities:
Stake their Sweeper in the "GARAGE."
Earn $DUST Tokens while staked in the GARAGE.
$DUST Tokens will be exclusive to Sweepers Members and will have two utilities.

Earn $DUST Tokens and spend them in THE VAULT to acquire NFTs swept by the Sweepers Member voting protocol.
Offer $DUST Tokens in the Dust Exchange, a peer-to-peer exchange platform where Sweeper Members can acquire more $DUST Tokens.

While staked in the GARAGE and earning $DUST Tokens, each Sweeper can propose and vote on all proposals that come through the Governance System.
Gain access to THE VAULT. THE VAULT is an auction platform where all swept NFT assets from all Sweepers Member Proposals and Sweep Tank Events are sent to be purchased with $DUST Tokens.
One Sweeper NFT gives its holder multiple utilities and ways to earn rewards throughout the Sweeper ecosystem. As the project develops to its full potential, members can purchase real-world items such as sports memorabilia, luxury retail merchandise, and much more.
The power is in the community, not the team behind Sweepers. Sweepers will seek to become the most utility-driven and democratized system in the NFT space.
For more information on Sweepers, please visit their website SweepersClub.com and follow the organization on Twitter.
Media Contacts
Tyler Hollis
Email: [email protected]
Location: US/Phoenix, AZ