Melbourne, Australia, 21 Jan 2022, ZEXPRWIRE, A quirky, misfit alien from the Cryzal galaxy takes over the NFT space to kick off 2022. He's looking to share his experience and emotions with the world, make new friends, and learn from human companions along the way. Ernest, which goes by "Ernest In Disguise," has a unique connection with Earth and its inhabitants.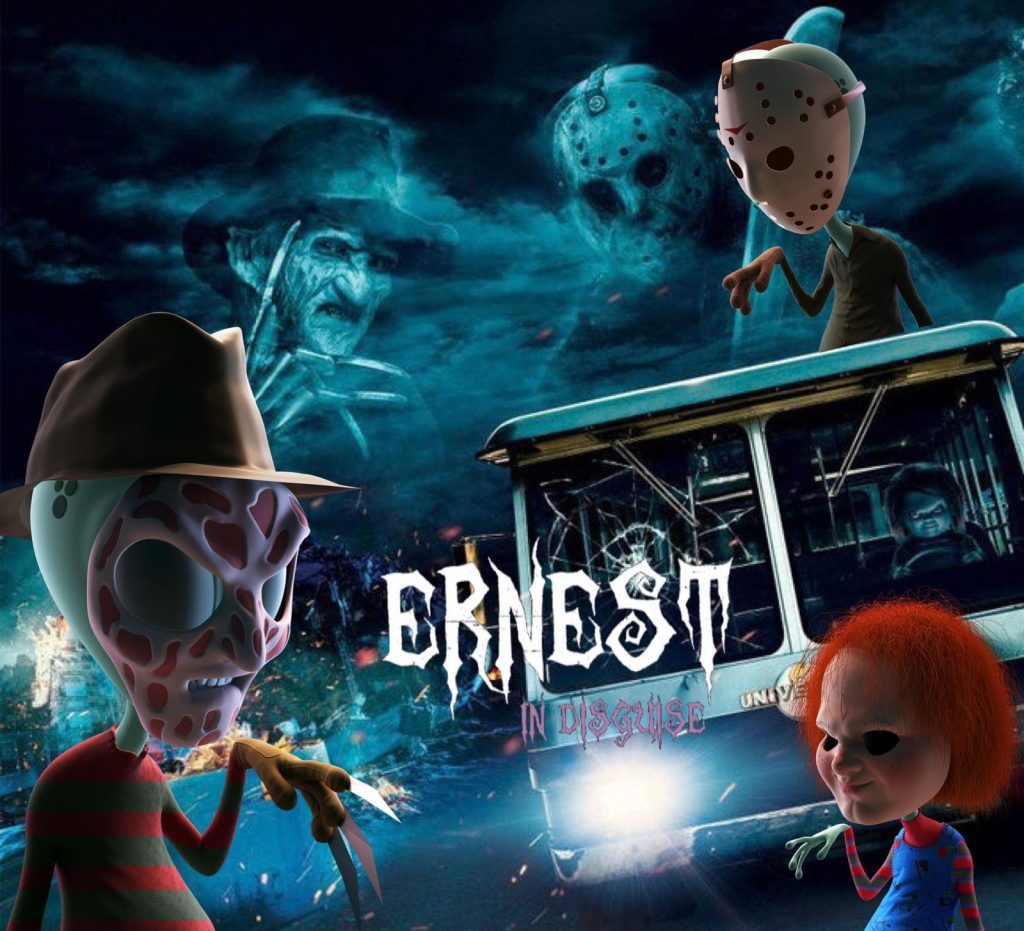 The creator of Ernest in Disguise, Carlos Dattoli, is a professional illustrator and concept artist who helped bring Ernest to life through captivating visuals and storytelling. Dattoli has worked with several mega comic-book franchises such as the Marvel and DC universes, Star Wars and Power Rangers. Dattoli has already imprinted himself within the NFT market with two successful projects under his belt; Metaverse (SOTM) and Roaring Leaders.
Launching several successful NFT's, Dattoli and five friends within the NFT and cryptocurrency space developed Ernest In Disguise as the next big project that will evolve further with time.
"We believe the NFT industry is being led by brands, creatives, and a particular style. We envision Ernest moulding himself to fit into this environment and becoming a lot more relatable through brand partnerships, earthly interactions, and being influenced by real world happenings," said Anthony Aron, Creator & Founder.
The creators of Ernest want to utilize and market the "oddball" alien to the growing NFT audience around the world. Ernest's first spooky collection consisted of the alien dressed up as famous movie characters (The Mask, Chucky, It – Pennywise). The collection consisted of 6,000 uniquely crafted NFTs created on the Solana blockchain. Besides dressing up in quirky Halloween costumes, Ernest, just like Dattoli, is a creator and inventor. Like humans, Ernest is longing and searching for a connection with the world. We can expect to see Ernest displaying more humanized traits as he continues on Earth.
"The disguises Ernest creates mirror the emotional turmoil that he is experiencing at the time," said Aron.
The digital alien has over 15,000 followers on Instagram and Discord and continues to gain momentum from across the globe.
Dattoli and the team are adding a human connection to Ernest that allows audiences to follow his journey more intimately as it brings them closer to his personal development. Ernest may be a young alien now; however, his developers want him to age, develop relationships, experience ups and downs, and come across discoveries along the way. Ernest will be moving into his teenage years, and just like any teenager, they're constantly evolving and changing how they see themselves and the world around them. With the rising influence of Gen Z and their complexities as consumers, the Ernest in Disguise team aims to connect Ernest with the latest trends, including fashion, film, food, and other industries' in-demand topics of conversation.
"Through Ernest we will create the very first NFT project that develops into a persistent universe through the story. Stories have defined history, stories have taught lessons, stories have been studied and shared wisdom. This is the beginning of a new era of interactive storytelling that this little alien is just the beginning of," said Adrian Dieguez, PR Director.
Bearing in mind the journey of self-discovery is not easy, Ernest must go through the road to self-discovery, allowing him to develop humanistic traits to his character continuously, allowing him to become more and more relatable to all audiences as his story develops.
Dattoli and the team will highlight Ernest's self-discovery through various small videos, animations, and a planned comic, leading to their following collection being unveiled to the world every season.
Ernest's fans and followers can expect ultra-creative visuals, distinct storytelling, brand and community partnerships, surprise drops, exclusive perks and releases for all tiers of community members, and more.
To learn more about Ernest in Disguise, visit their website and join the highly active community of global followers on their official channels below:
Media Contact
Name: Ernest in Disguise Team
Email: [email protected]