Building more than just an online store, The Crane Club looks to be a hub for those looking to connect over heavy machinery
Miami, Florida, February 22, 2023, ZEXPRWIRE, When looking online to buy or sell a truck crane, The Crane Club, has become a favorite choice for those looking to procure or sell the specialized heavy equipment.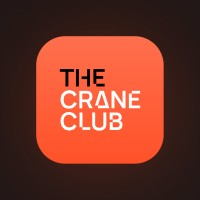 As their user base continues to grow, CEO Nicholas Sfeir wants to continue building more than just a place to buy and sell cranes, but instead looks to create a community.
"The Crane Club is a community-driven platform designed to connect those in need of heavy equipment with a reliable source for purchasing, renting or leasing, as well as to offer a place for owners and operators of heavy equipment to sell, rent or lease their machinery," Sfeir said. "But it's also a social media platform that can help like-minded professionals connect online."
The Crane Club website, he said, is designed to be a user-friendly, modern platform that provides a simple and straightforward solution for those in the construction, mining, agriculture, and transportation industries looking for a truck crane and related equipment.
The platform's user-friendly design allows individuals to search for heavy equipment, view detailed specifications and descriptions, compare pricing and availability, and get in touch with the seller directly.
"We are thrilled to continue to build The Crane Club for the crane market," Sfeir said. "Our platform is unique because it offers an inclusive way to connect buy, sell or rent a truck crane, making it a more efficient and cost-effective alternative to traditional channels. The Crane Club has something for everyone, no matter the specific crane needs, The Crane Club is a perfect starting point to find it. We are thrilled to continue operating the ultimate destination for all heavy crane needs."
But The Crane Club is more than just a marketplace.
It is a community of industry experts, professionals, and enthusiasts passionate about heavy equipment.
The platform offers various services, including news, reviews, and guides, to help individuals make informed decisions when purchasing or renting a truck crane.
The Crane Club also offers a platform for professionals to connect, network and share their experiences with the world in a fun and easy-to-use platform.
"The Crane Club has already established itself as a leading social media platform for those in the market for heavy equipment," Sfeir said. "The platform's unique features, including advanced search capabilities, secure payments, and unparalleled customer support, have contributed to its rapid growth and widespread adoption."
"And when you add in a dedicated social media platform, it's not surprising that industry insiders frequently visit The Crane Club. In today's fast-paced business environment, social media outlets have become a powerful tool for connecting industry professionals. The ability to share knowledge, network, and collaborate with peers in the same industry has become a game-changer. With The Crane Club, we bring the power of social media to those that buy, sell and operate cranes."
Social media outlets like LinkedIn, Twitter, and Facebook provide a platform for industry professionals to connect, share their experiences, and learn from one another, he said. By creating a stand-alone platform, The Crane Club helps professionals gain access to valuable insights, stay up-to-date on the latest trends, and exchange ideas with like-minded individuals.
"We help professionals build their personal brand, expand their network, and even find new job opportunities," Sfeir said. "We can also help businesses connect with potential clients and customers and create brand awareness within their industry, all in one convenient place."
"The ability to communicate and collaborate with peers in the same industry is invaluable. By sharing knowledge and experiences, professionals can stay up-to-date on the latest trends, best practices, and technologies, ultimately improving their own businesses. You can buy and sell a truck crane in many ways, but only at The Crane Club can a user explore and connect with others. We look forward to continuing to welcome more owners and operators into The Crane Club."
For more information about The Crane Club, visit their website, thecraneclub.com.
The company also maintains a presence on other social media channels, including Facebook, Instagram, LinkedIn, Twitter and YouTube.