Global Capital Partners Fund LLC Offers Bridge and Mezzanine Financing to Help Clients Efficiently Manage Their Finances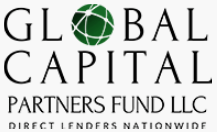 The US-based private lenders help clients purchase commercial properties and complete construction projects by providing bridge and mezzanine financing
New York, USA, 16th June 2022, ZEXPRWIRE, Global Capital Partners Fund LLC is a leading private lending firm in the US that provides asset-based loans to clients in fifty US states and various foreign countries.
Many companies are struggling to finance the purchase of properties they've been eyeing because of increasing property prices. However, amidst the real estate boom, many business owners want to get commercial properties to get ahead of rival firms. This is why there's a rising need for innovative financing options to start buying real estate.
Global Capital Partners Fund LLC understand why companies want to dive into the real estate sector, and they aim to help their clients by providing excellent bridge and mezzanine loan deals with minimal interest rates.
Talking about their private financing services, a company spokesperson stated, "At Global Capital Partners Fund LLC, we've developed a state-of-the-art loan process that helps our clients quickly complete their financial projects. We're proud to inform all our customers that we've funded more than two billion dollars. We constantly tweak our hard money loan process to make asset-based loan acquisition smoother for our clients."
Their bridge loan deals allow clients to purchase a new commercial property without selling an existing one, and their mezzanine financing provides financial flexibility.
More details about their bridge and mezzanine financing provided by Global Capital Partners Fund LLC can be found using the contact information below.
About Global Capital Partners Fund
Global Capital Partners Fund LLC is a private asset-based lender that works in the US. They provide accelerated financing solutions to clients in fifty US states and numerous foreign countries. Their underwriting team evaluates their client's financial condition and helps them find a hard money loan deal that matches their financial requirements. They provide several funding options like acquisition financing, structured joint venture loans, bridge financing, mortgage lending, and permanent loans.
Authorization
"I, Ricky Taylor, am an authorized distributor of news and have the authorization to use the company's name, Global Capital Partners Fund, in press releases."
Media Contacts
Company Name: Global Capital Partners Fund LLC
Website: https://gcpfund.com/
Contact: 1-800-514-7350
Address: 555 Fifth Ave. Suite 1501, New York, NY 10017
Email: [email protected]