Individuals Can Now Access the Latest Tax news and Updates From Tax Experts at IBISS and CO.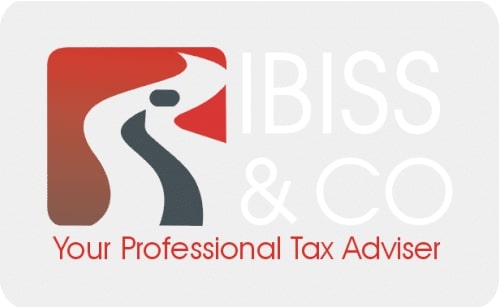 "At IBISS & CO., we have experts who make taxes easy for everyone in the country. They educate each client on their tax liabilities and help them reduce the tax bills and administrative burden."
London, UK, 1st March 2023, ZEXPRWIRE, UK's tax system can confuse anyone not well-versed in the basic laws. The ever-changing rules and new tax updates make it easy to get confused. However, all individuals and companies in the country must file their taxes on time to avoid penalties and legal fees, whether they do so on their own by keeping up with the tax news or outsourcing tax advisory services through a tax consultancy firm.
IBISS & CO. is a leading firm in the UK with a team of chartered accountants and tax advisors. The accountancy and tax consultancy firm has two office locations—London and Walsall. They serve a variety of clients, including small businesses, landlords, and self-employed individuals.
The firm's main goal is to help reduce tax liabilities for its clients by educating them about every tax update in the country. The experts are always alerting their clients about the law changes so they can file their taxes accurately without the risk of HMRC investigations or penalties.
A spokesperson for IBISS & CO. explained, "At our firm, we help clients rest assured that their taxes are filed on time. They can always reach out to us in case of any confusion, and we make sure that their tax burdens are as minimal as possible. It's important to us to educate our clients on the UK's new and recent tax updates and changing laws. With every change, we make sure our clients are well aware of how the filing system will be during the tax season."
Experts at IBISS & CO. help people deal with property tax, inheritance tax, capital gains tax, VAT, income tax, corporation tax, and much more. Clients can also reach out to them through phone calls for general tax advice and support.
To learn more about IBISS & CO., check out the details listed below.
About IBISS & CO.
IBISS & CO. is a top accountancy and tax advisory firm in the UK with two offices in London and Walsall. With a team of tax specialists helping individuals and small businesses, the accountancy firm has been helping minimise the tax liability of each client. Business owners, self-employed individuals, and landlords can consult the firm's personal tax advisors, property tax specialists, and chartered accountants to learn more about UK's updated tax laws. Clients can also consult advisors on call in case of any tax issues.
Media Contacts
Company Name: IBISS & CO Limited
Website: https://ibissandco.com/
Phone: 0203 808 0999 (London) 01922 218 999 (Walsall)
Email: [email protected], [email protected]
Address: 5 Corporation Street Walsall WS1 4HW/188 Mitcham Road Tooting London SW17 9NJ
Book an Appointment: https://ibissandco.com/book-an-appointment/
iOS App: https://apps.apple.com/gb/app/ibiss-co-cta-acca/id1566396610#?platform=iphone