New York, NY, 17th November 2022, ZEXPRWIRE, Despite the SWAC going ahead Woods has opted out of the 2020 season and has transferred to Brevard College.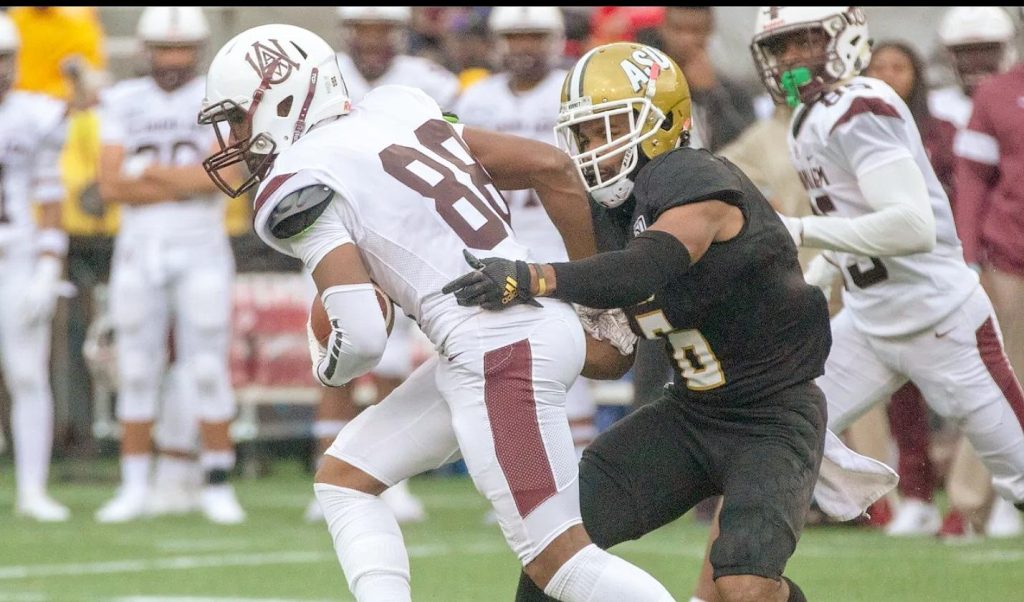 The 2023 wide receiver draft class looks explosive with all the deep threat talent with Woods and Jalin Hyatt at the top we will have a number of receivers being given round 1 and 2 grades.
Woods is a former 4 star recruit from Lee High School. He decided to play his college ball in-state at Alabama A&M, where he would go on to win awards and arguably put together the best season we have seen from a college wideout. Recording 64 catches for 1423 yards and 16 touchdowns.
Woods' only issues could be keeping himself in the spotlight. With his transfer to Brevard College he didn't have the coverage that he once had when he was playing for Alabama A&M.
But Woods tops the lot. It is difficult to find faults in Woods' game. He is a polished prospect with a high floor and high ceiling. Woods is a big play waiting to happen, He can beat you over the top or underneath. He is aware, sharp, strong and versatile.
STRENGTHS
Physical and imposing
Has a tough style of play
Fights for everything
Aggressive at the catch point
Always in control
Alpha mentality
Decisive
This list could be endless. Woods dominates his opposition and rarely gets outfought by his opposing defender. He influences every play and is in control of the corner who is covering him.
Woods under and medium routes are exceptional but he possesses the ability to take the top of the defense. He is able to adjust himself to make a play on most balls thrown in his vicinity. He oozes confidence and out tools the opposition.
What is most notable, on tape, is his physicality and athleticism. Woods thrives in contested catch situations. He performs best when corners stand off him, but he also has the strength to beat them when they press.
He contests every jump ball and wins most 1 on 1 battles, but when he gets the ball in his hands he has great run after catch ability because of his elusiveness and physicality.
WEAKNESSES
Isn't the fastest receiver in his class
Relies on his strength to create separation
More effort needed when blocking
Jonathan Woods doesn't really have any flaws. He does everything so well. When picking out weaknesses in his game it is difficult to find any, and the weaknesses that are there are more desirables than necessities.
Questions may be asked over Woods pace. He won't be able to sustain the same speed as some receivers in this class, such as Jaylen Hyatt. But, Woods doesn't need to.
He can make up for the lack of straight line speed with his physicality and he is a guy you would bet on making a play every time the ball comes his way.
The questions over his speed doesn't make him slow. Far from it. He just won't be as quick as some. The speed issue is just another tool to add to his box and a way of creating separation on go routes. He isn't a speed demon like some receivers but you wouldn't utilise such a weapon in that way.
SUMMARY
Woods is one of the best receivers in this draft class, as a result, he will be looking over his shoulder with the 2023 receiver class being so deep. He is a first round receiver; but could see him dropping as far as the sixth round being the coverage he had at last school.
He has everything you want in a playmaking receiver out of college, and is as close to a sure thing, at the receiver position, you will see from college prospects. There have been some noticeable busts from teams drafting receivers in the, but Woods Chase is unlikely to be one of them.
Draft projection: 6th Round
BACKGROUND
Height: 6'2"
Weight: 190 lbs
College: Alabama A&M / Brevard College
Year: Senior
Position: Wide Receiver
Media Contact
Ian Conner