LavaX Labs IDO Platform Token Swap Completed: IDO Season in Full Swing
New York, New York, 10 March 2022, ZEXPRWIRE, Goodbye $LNCHX, hello $LAVAX! LavaX Labs, a multi-chain IDO launchpad that enables emerging projects to fairly launch their product and capture investment from DeFi users all over the globe, is proud to announce its token swap after a successful rebrand in Q4 of 2021 to LavaX. The digital platform has been working behind the scenes to ensure the process is seamless for its community members with the aim of bringing quality-driven IDOs to their devoted community.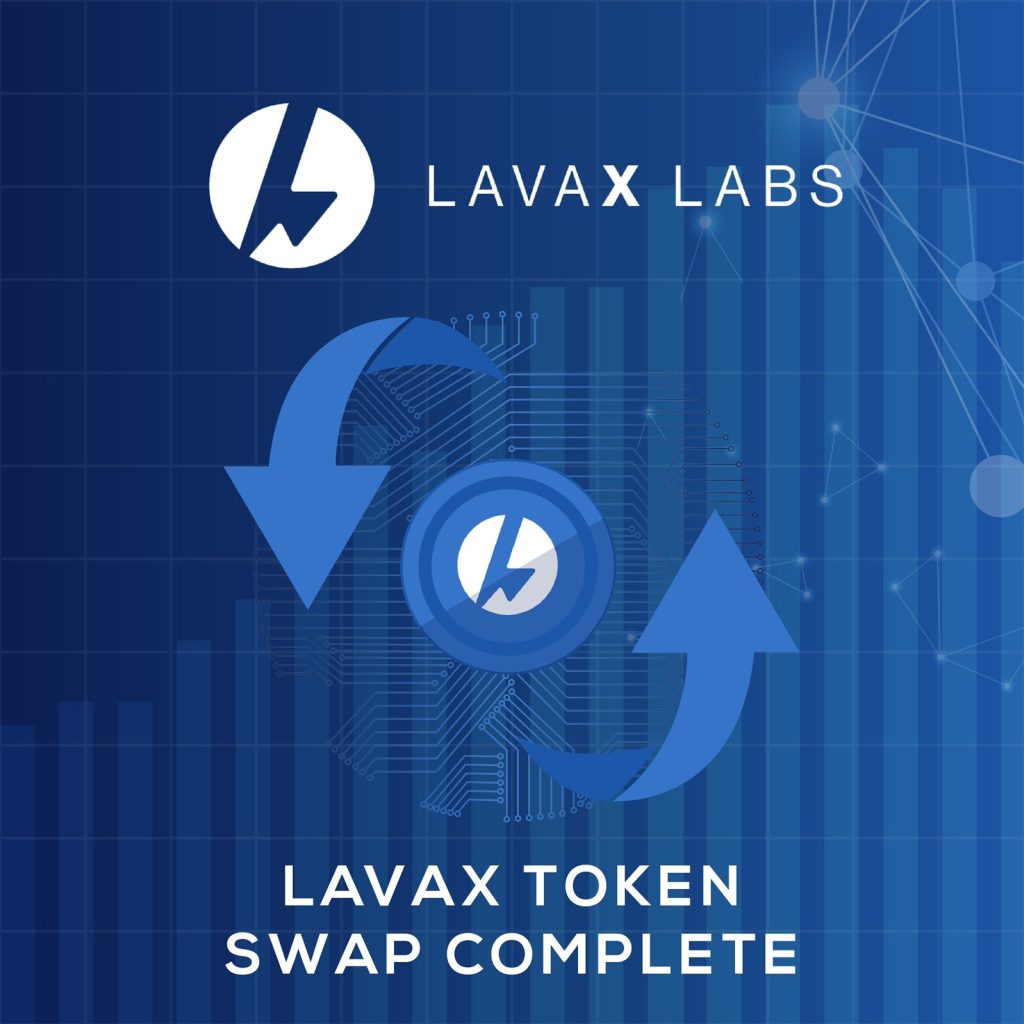 Broken down for the layman, an initial DEX offering (IDO) is a fundraising approach that pools investment capital from retail investors. The IDO was created to compensate for the shortcomings of the "traditional" ICO crypto crowdfunding model. Because an IDO works with a DEX, as opposed to a centralized exchange, DEXs can be thought of as decentralized liquidity exchanges.
The token swap initiated on February 16, 2022 and individual wallets were then repopulated with the new token. After the snapshot occurred and tokens were airdropped, trading recommenced on Kucoin. So what does this token swap mean for LavaX and the community?
According to a definition by the foremost crypto medium, Cointelegraph, IDOs are the newest model for crypto projects looking to raise funds from investors. 2022 means more projects and exciting IDOs on the horizon for LavaX and its community. The LavaX Operations Team, over the past few weeks, has opened up communication regarding the IDO process, how they are evaluated, and presented to the LavaX community about which IDOs that can be expected in 2022.
Breaking down the IDO process for the community members, it's pertinent to understand that on a high level, the LavaX team is introduced to projects in various ways. Some come by referrals, others come directly through word of mouth or are brought to the team within its own global network. After the project is presented, the team does their due diligence by submitting a questionnaire-like form in order to learn more about the project, its tokenomics, roadmap and value proposition. Following that, some team members and core partners review the project to ensure its viability, and, most importantly, something that LavaX can confidently present to its community.
Before presenting an IDO to its community, The LavaX operations team painstakingly examines many characteristics. These entails questions to check if the project is cutting-edge, and to vet the value, innovation and good experience it'll bring to its community. "The project must enhance the existing ecosystem and provide unique opportunities to our community. Another important factor is passion and vision to ensure that the project is long-term and quality-driven." said a spokesperson of LavaX Labs.
LavaX plans to incorporate Decentralized Autonomous Organization (DAO) into its operations by building a governance model that will ultimately decide everything the DAO does. Simply put, a Decentralized Autonomous Organization, DAO, is a type of organization that isn't managed by people, but by computer programs. This allows a DAO to function by itself without the need for any human control. DAOs automate functions that would've otherwise been done by humans, through the use of many smart contracts. Leveraging DAO, LavaX further plans to automate many functions within the platform to offer further utility. Its strategic partnership with Kaizen Finance is a testament to this vision and the start of a great journey. This synergy will enable the team to bring autonomy to LavaX Labs.
Questions abound on the importance of adopting quality IDOs to the LavaX community. The LavaX team has stated it's extremely important, noting they plan to create an ecosystem that will cross-pollinate with other leading brands and bring forward quality projects to its community.
"For us, networks are extremely important and we believe that each IDO should represent a world of its own, while also creating a partnership that will bring us value and growth. We are very grateful for our community and LavaX's ecosystem and believe that we deserve the best opportunities. We will ensure each IDO brought to LavaX is strong and that the entire team is supportive of its potential." said the team's Operations Manager.
2021 has brought a lot of IDOs to the LavaX Labs community and 2022 promises even more. The team has promised there will be more NFTs, Gaming, PTE and Social Tokens in 2022. These are sectors that are taking off right now and there is a lot of curiosity and interest behind them. Speaking of which, the head of marketing and public relations at LavaX said, "This year we will focus on community building, with higher attention on user experience. We know that this industry can have its ups and downs and appreciate everyone who has stuck by our side. A strong DAO concept is focusing on community and deciding which way the ship will sail together".
With the token swap completed, there will be a change in tiers for big token holders. LavaX is looking forward to introducing its new tier systems in the coming weeks. However, and more important is the fact that for 2022, LavaX has kept its sights on improving its services for the community. The importance of bringing quality IDOs, providing utility to the ecosystem, and further building its community through international and regional marketing campaigns—a strategy that reflects both the evolution of the platform and its vision for the future. A new chapter awaits with the token swap, and the future of LavaX Labs is disrupting the way we view, interact and participate in new crypto projects.
To learn more about LavaX Labs, follow their official social media accounts to stay up to date with the newest IDOS, partnerships and what 2022 has in store for the launchpad.
Instagram, Telegram, Medium and Twitter.
Media Contact:
LavaX Labs
[email protected]