Mech Master Game Launches Alpha Testing Campaign Amid Growing Demand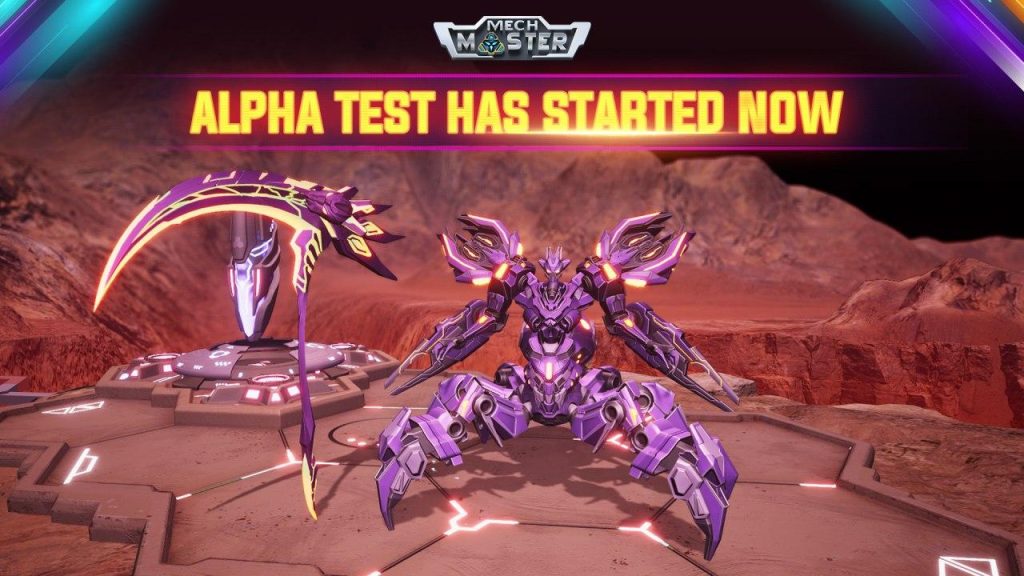 Hanoi, Vietnam, 3rd March 2022, ZEXPRWIRE, Mech Master, the 3D Metaverse ecosystem announced the release of the alpha testing for its upcoming game. The alpha campaign aims to fix bugs before the main launch. The campaign started on Feb 28 and lasts until Mar 6. It will be limited to Mech Master internal members and partners. The alpha testing phase would focus on the core design, the gameplay, and the in-game features. Developers are working hard to finish a high-quality public version for supportive users to try out through this testing campaign.
Mech Master is a first-of-its-kind 3D Mecha Blockchain game with strategic RPG aspects, in which you can earn tokens through clever gameplay and smart trade. Players can build a team of huge Mechas with beautiful 3D models to battle against other players, recruit new pilots, collect new lightsabers and energy guns, show off tactical prowess, and buy land and build their top-secret fortress ON THE MOON.
Mech Master Metaverse: https://youtu.be/-RmBjaha67E
There will be seven races and eight aspects, with hundreds of pilots and thousands of pieces of equipment to choose from. Mech Master offers one of the largest asset libraries in the game, allowing players to assemble the best Mecha lineup possible. Almost all of the items in the game are made by players out of materials found by them. Players can also obtain in-game stuff (mechas, pilots, equipment, land, etc.) in a variety of methods, including rolling the gacha, bidding on ultra-rare items in auctions, and winning highly special 3D objects with top-notch art/design as event rewards. The project is regarded as one of the best in the P2E NFT space, with unique gameplay and lucrative earning potential.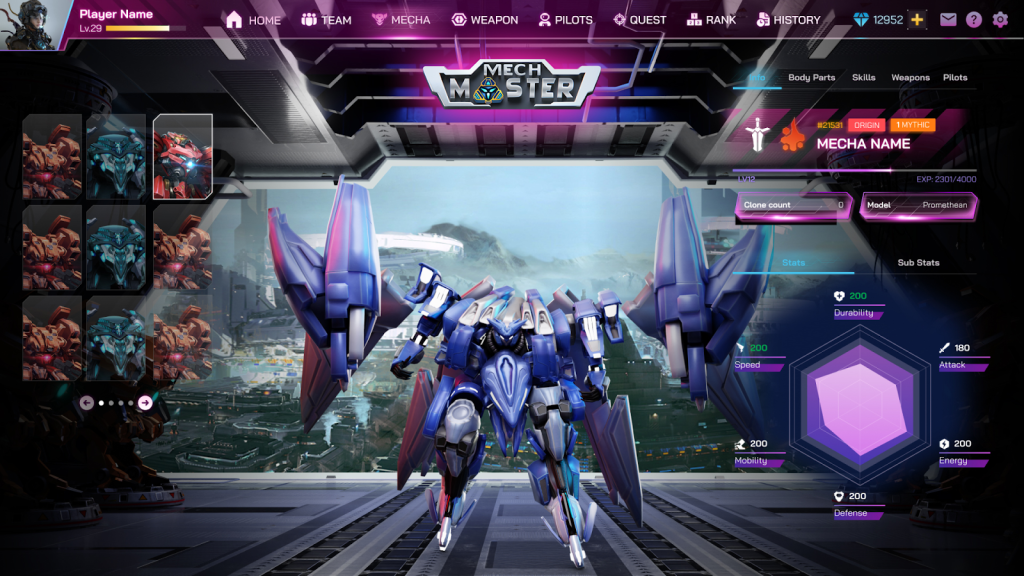 Mech Master is a fully immersive 3D Metaverse on the Moon, where each project is a virtual city, interconnected into an ecosystem. Being the pivot in Mech Master, Mech City spotlights the first-ever 3D Mecha NFT game, enabling its citizens to socialize, relax, partake in various activities, and enjoy life immensely with both AR and VR technologies implemented.
Mech Master Marketplace VR: https://www.youtube.com/watch?v=2kjicBR48VI
Mech Master is one of the first games to make use of augmented reality. The value of blockchain in the AR gaming industry is enormous. 3D content providers can effortlessly manufacture, rent, and sell augmented reality content thanks to blockchain. Players can enter the Mech Master metaverse by purchasing a 3D model of a Mecha, which they can photograph in real life using AR technology. If the 2020s has taught us anything, it's that the video gaming industry, now more than 50 years old, has grown to prominence like never before in recent decades.
Is all the hype around Mech Master noteworthy?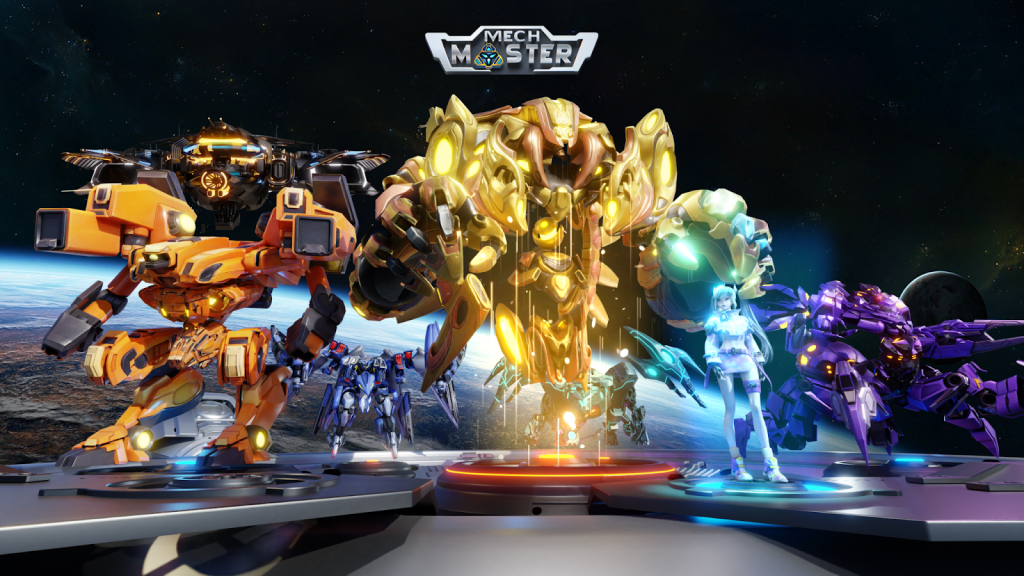 The goal of Mech Master is to create a realm where users may fully immerse themselves in the gaming world, sometimes known as the metaverse. Mech Master intends to reimagine the casual gaming experience as well as the future of the traditional gaming business. In the Metaverse World, the project aims to abolish the distinction between "blockchain" and "traditional" games, allowing all games and gamers to coexist.
To win Mech Tokens, players will construct a squad of 3 – 5 Mechas to battle against opponents.
Each Mecha will take a turn moving around the map and assaulting opposing Mechas in this turn-based conflict. The map is made up of several hexagon tiles, each with its own set of landscape characteristics. A vast library of mechas, pilots, and equipment, as well as many other factors like commander and weather, makes each combat a unique experience that tests your tactical genius.
Mech Master Legion Hangar VR Footage: https://www.youtube.com/watch?v=D2o9T6_sgcQ
Players can purchase land on the Moon and build their towns. Build fortifications, factories, barracks, and other infrastructure as you expand your economy and Mecha army. Various uncommon and unusual NFT treasures representing characters, machines, territory, and various types of goods in the Mech Master game can be found in the Mech world. Mech Master's Mecha pool is vast and diverse, ranging from lightweight tacticians to huge, ferocious brutes. In battle, each of the Mechas has a distinct job to play. Some of them can play numerous roles, while others can only play one, but they will all act admirably. It's crucial to understand the different types of Mechas and how they fit into each function.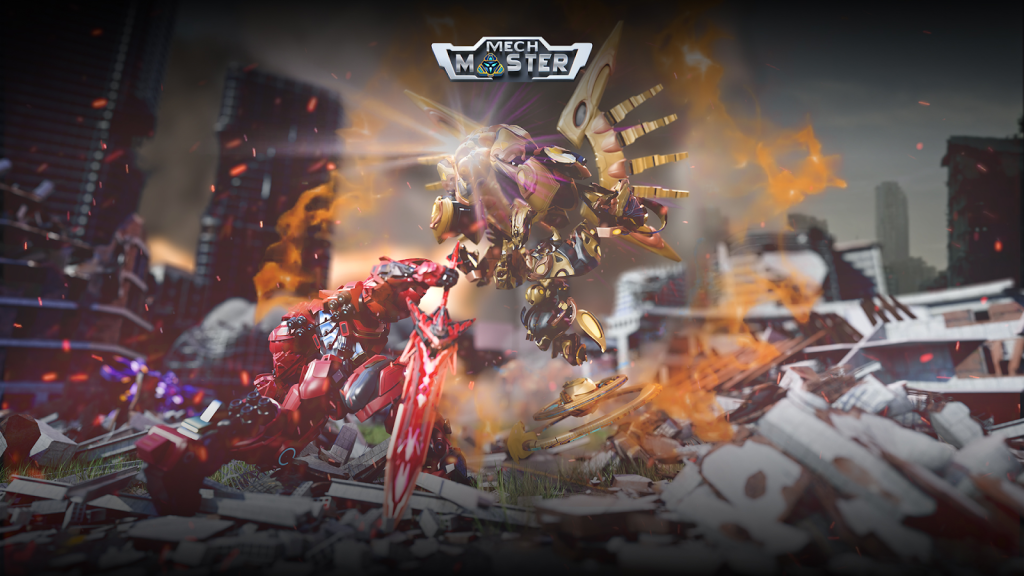 Mech Master will not be alone; in order to widen the breadth of the metaverse, the project hopes to work with other initiatives. It is ready to connect, share knowledge about its ready-to-use platform with everyone, and provide the best possible support to grow and expand the metaverse world. Users will be able to play and earn from all of Mech Master's games through the gaming ecosystem. The developers have been working on an E-sports gaming ecosystem, and Mech Master is the opening shot. Users can watch competitions in a way that is radically different from traditional viewing.
Mech Master is unlike any other game in that it gives players the freedom to think about and build almost every item in the game, merges the Mech Metaverse with reality through the use of AR and VR technologies, and continues to be one of the most heavily funded projects backed by other companies and projects. Mech Master will continue to release new game modes, such as the Moon Race, new features, as well as special events for obtaining rare in-game items, in order to create Mech Master a community that everyone will want to join.
To know more about Mech Master visit www.mechmaster.io
Twitter: https://twitter.com/MechMaster_IO
Telegram: https://t.me/MechMaster_Official
Youtube: https://www.youtube.com/c/mechmasterofficial
Medium: https://medium.com/mech-master
Discord: https://discord.com/invite/xs8MDRvbaF
Facebook: https://www.facebook.com/mechmaster.io/
Instagram: https://www.instagram.com/mechmaster_io/
Media Contacts
Contact Person : Ron Nguyen
Company Name : Mirai Studio
City: Hanoi
Country: Vietnam
Email : [email protected]
Website : www.mechmaster.io