NGLCC Makes History Certifying The Only 100% Lgbtowned Ticketing Platform In The Country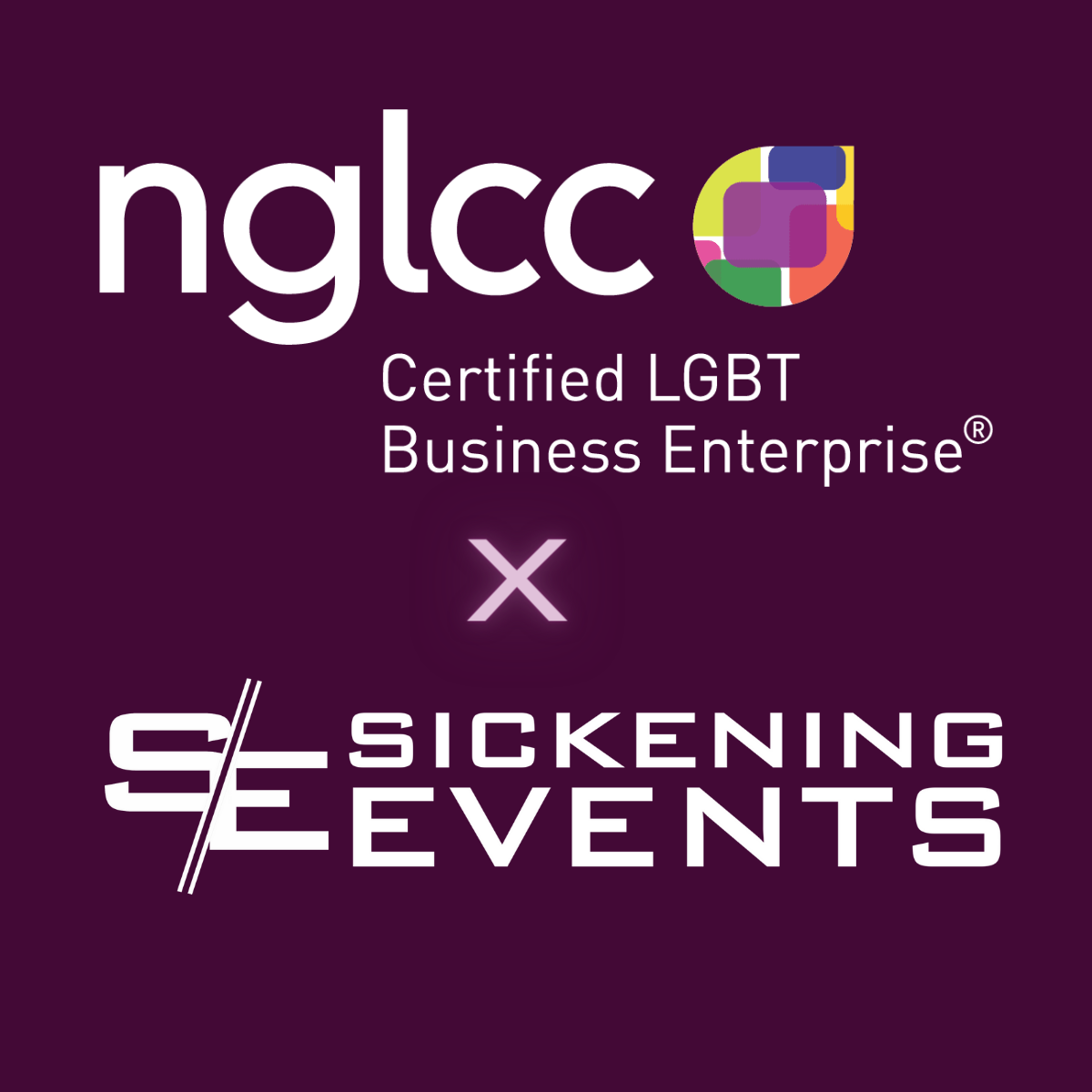 New York, US, 25th October 2022, ZEXPRWIRE, The NGLCC (National LGBT Chamber of Commerce) has made history this week by certifying the darling ticketing platform Sickening Events through its LGBTE® Supplier Diversity Program. This comes as no surprise, Sickening Events has quickly become a first choice amongst LGBT and Queer event organizers all around the country for their utility-driven and extremely competitively priced event ticketing platform.
After multiple NYC and Washington, DC bars and nightclubs signed on, the founder of Sickening Events, Reid Lawrence, thought it was necessary to seek out the certification. Sickening Events is now eligible to participate in the NGLCC's supplier diversity programs with the Fortune 500 and government agencies nationwide and can work to foster business-to-business relationships with other Certified LGBTBE® companies worldwide. Business leaders in our community continually redefine industries and shatter stereotypes. From technology firms to local restaurants and retail shops, we are proving every day that if you buy it, an LGBT-owned business can supply it.
"The NGLCC provides priceless support and opportunities to the many underrepresented LGBT enterprises. We are extremely gracious for their platform and continued work in the community. This is a huge game-changer for Sickening Events, and leveraging the NGLCC's certification will take our business to new heights!"
The NGLCC is the business voice of the LGBT community and serves as the nation's exclusive certifying body for LGBT-owned and operated businesses.
"We are so pleased to welcome Sickening Events to the ever-expanding network of NGLCC-certified LGBT Business Enterprises and the hundreds of corporations and government agencies eager to put them to work," said NGLCC Co-Founder and President Justin Nelson and Co-Founder and CEO Chance Mitchell. "According to NGLCC's groundbreaking America's LGBT Economy report, America's estimated 1.4 million LGBT business owners, many of them NGLCC certified, add over $1.7 trillion to the GDP and create tens of thousands of new jobs. We are proud to count Sickening Events among those who prove every day that LGBT businesses are the future of the American economy."
About Sickening Events Sickening Events is a queer-owned small business event ticketing powerhouse. Founded in 2015, their mission is to make professional services available to the LGBTQIA and artist community at accessible rates to promote professional growth among minorities. To date, Sickening Events has an audience of 125K and 30M views across social channels and has saved queer artists and businesses almost $2M nationwide.
Connect with Sickening Events:
Web: https://sickeningevents.com/events.html
Instagram: tiny.cc/sdpig
TikTok: https://tiktok.com/@sickeningevents
YouTube: https://www.youtube.com/c/SickeningEvents
Sickening Events Media Contact Reid Lawrence [email protected] 332-241-8993
About NGLCC The National LGBT Chamber of Commerce (NGLCC) is the business voice of the LGBT community and the exclusive certifying body for LGBT-owned businesses. With more than 200 corporate partners, and 62 local, state, and international affiliate chambers, NGLCC is the largest LGBT business development and economic advocacy organization in the world www.nglcc.org
Media Contacts
[email protected]
202.234.9181