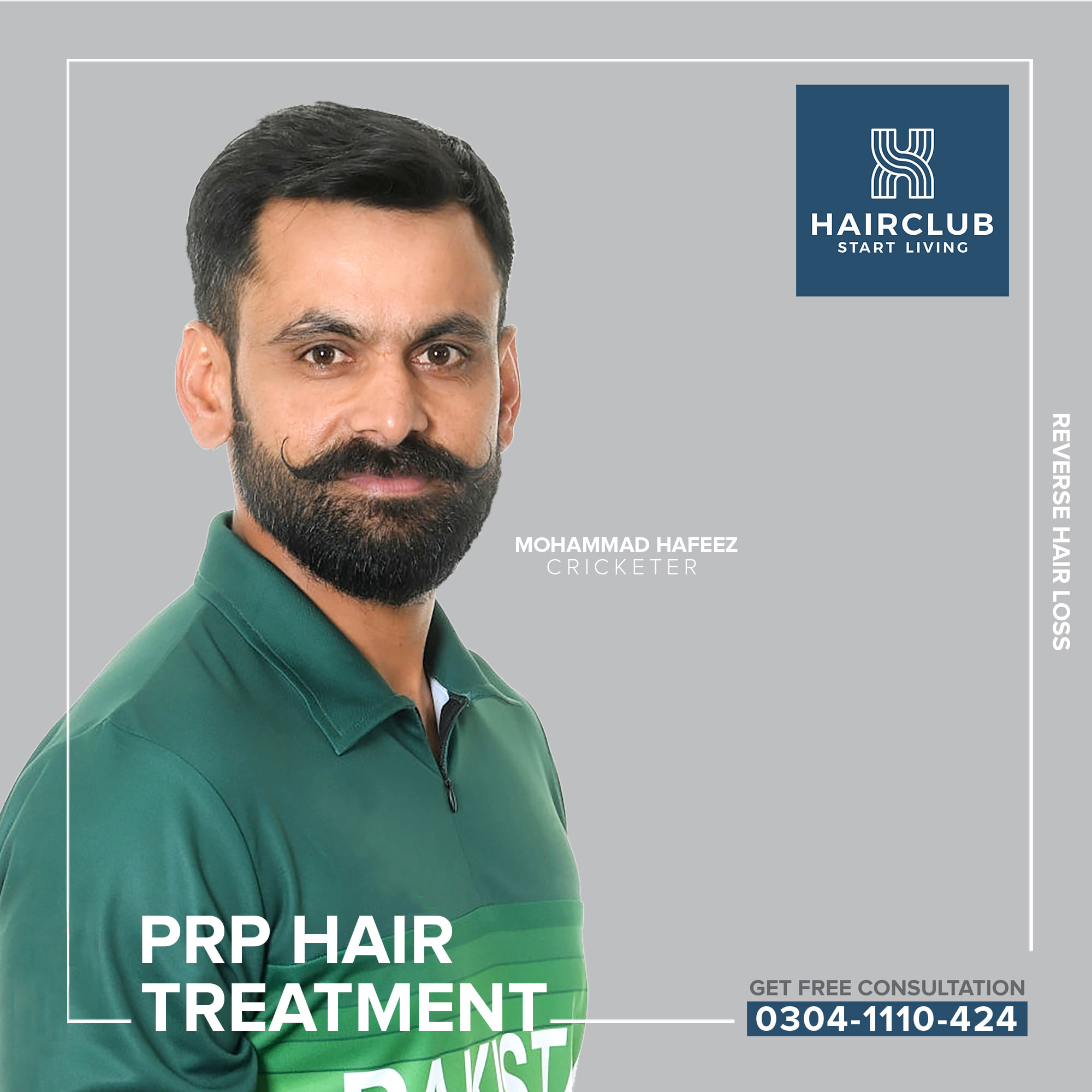 Lahore, Pakistan, 24th Dec 2021, ZEXPRWIRE, Muhammad Hafeez, a well-known Pakistani cricketer has adopted one of the latest techniques to rebuild his hair receding hairline. The versatile batsman experienced hair loss, so he visited Dr. Muhammad Nasir Rashid at Hair Club for consultation. He was then recommended the most recent treatment known as PRP.
Public figures must look presentable and hair plays a vital role in completing one's look, therefore, the 41-year old batsman decided to alter his appearance. He opted for the Hair Club to make up for his initial stages of hair loss.
PRP stands for platelet-rich plasma. It is a nonsurgical technique that uses the blood from the patient's body as a solution to their hair fall. The blood is drawn and then processed to separate platelet-rich plasma which is injected into the targeted areas on the scalp. Before the PRP injections are administered into the scalp, local anesthesia is applied to make it painless. Further, the injections are safe and effective.
The Professor of cricket, Muhammad Hafeez stated in a video that he found Dr. Nasir Rashid highly qualified and that he was looking forward to satisfactory results.  Moreover, this contemporary procedure is carried out at the hair club up-to-date equipment is used.
Dr. Muhammad Nasir Rashid has changed the lives of many people by restoring their hair loss. Furthermore, at Hair Club, many of the prominent faces have gone through hair treatments including Shamyl Khan, Shahood Alvi, Nabeel, and Faysal Qureshi.
Hair Club is the right place for hair loss victims. Dr. Muhammad Nasir Rashid is a proficient doctor who performs hair treatments remarkably. If you are looking forward to a makeover, visit Hair Club to restore your hair perfectly and permanently. Hair Club is the center of productive hair techniques including hair transplants, PRP, etc.
Media Contact details
Company Name: Hair Club
Website: https://www.hairclub.com.pk/
Email: [email protected]
Contact No: 092304-1110-424