New York, US, 21st June 2022, ZEXPRWIRE, Non-fungible tokens (NFTs) are poised to transform the way people own, distribute, and generate value from real-world objects such as art, music, and other collectibles. This might explain the rampant tokenization of real-world objects. For the longest time, Ethereum-powered platforms and marketplaces have been at the heart of the tokenization spree but at a much higher cost that is not user-friendly. Parody Coin is the latest blockchain project looking to enhance NFT minting and trading, among other diversified use cases.
Why Parody Coin
Parody Coin is a deflationary token designed to provide a reliable way to generate earnings while trading an array of digital assets, including non-fungible tokens. Built on top of the Binance Smart Chain, it offers a cost-effective way of minting NFTs away from Ethereum-powered platforms.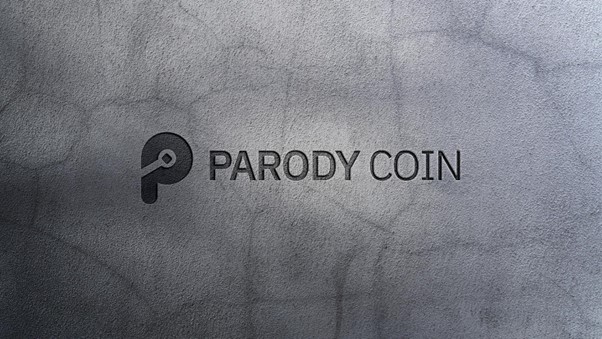 The project seeks to offer numerous opportunities for people participating in its interactive Paroverse, a form of the metaverse. In addition, cryptocurrency swapping capabilities and multi-chain connections should enhance users' experience on the Parody Coin network.
Parody Coin Features
Parody Coin has sought to differentiate itself from the competition by offering a diverse set of utilities at the heart of its long-term prospects.
Parody Swap
It is a feature that will let users swap any cryptocurrency in any blockchain for an equivalent amount of Parody Coins. Furthermore, as a multi-chain Swap feature, it will aggregate liquidity into one place, thus enhancing the swapping of various cryptocurrencies.
Parody Bridge
Interoperability between various blockchains has always been a problem, a pitfall that has made it difficult for people to enjoy the full benefits of different blockchains. With Parody Bridge, users will be able to transfer their Parody Coins to other blockchains with ease and at the lowest costs possible.
The multi-chain feature is expected to serve as an important use case for the network's native token, which should grow its value in the long run.
Parody Market
Arguably the biggest use case of the Parody Network. The feature will allow the network to operate as an NFT marketplace. Consequently, users will be able to mint parody NFTs of original or blue-chip NFTs. In return, the parody NFTs will be listed on the marketplace allowing owners to generate some value from them. In addition, owners of the original NFTs will be able to gain ownership of the new NFTs by locking their original NFTs.
Parody Coin for dApps
The creation of a decentralized store will also allow Parody Coin to take on Ethereum in the development of dApps within the ecosystem. The platform should attract more developers, which is crucial to its long-term growth.
Parody Coin
PARO is the native coin that will power the Parody ecosystem, including the Paroverse metaverse. The token will act as a medium of exchange for settling fees while also facilitating the minting of Parody NFTs on the network.
The total number of PARO Coins that will ever be in circulation is capped at 270 billion. The tokens are to be launched and listed on the various exchanges once the presale period closes. Being a deflationary coin, the total supply is expected to reduce over time, a feature expected to bolster value on increasing demand. In addition, the deflationary feature should prevent the overloading of the PARO token in the future.
Parody Coin Staking
Parody coins can be staked, as is the case with many coins on the Binance Smart Chain. Consequently, token holders will be able to earn some income on staking their PARO token to secure the network as well as bolster liquidity levels.
Parody Coin Future
Parody Coin is still in presale but has tremendous potential as an alternative blockchain platform for minting and trading NFTs. Affirming its long-term prospects is its diverse use cases that revolve around commerce, metaverse, and NFT products. The Paroverse feature is also expected to create a solid crypto community around Parody Coin.
Presale: https://presale.parodycoin.io/
Telegram: https://t.me/PARODYCOIN_OFFICIAL