New York, US, 21st June 2022, ZEXPRWIRE, When it comes to incubating a new project based on blockchain, WeStarter, BoostX and TrustSwap are most definitely leading contenders. This article will run through their best features and explore how they work!
The crypto industry is evolving and expanding at a rapid rate, with a huge increase in new cryptocurrencies emerging on a daily basis. We are witnessing a boom in cryptocurrencies available on the market, with statistics confirming that there are over 7500 cryptocurrencies on the market as of November 2021.
A huge majority of projects depend on the decentralised world to raise capital for such projects. 2021 was met with a huge surge of new crypto launchpads. Crypto launchpads can also be referred to as crypto incubators, which are platforms that allow blockchains-based projects, to raise capital while giving access to early-stage token sales for their group of investors. Getting access to early-stage sales is promising for investors who are able to accumulate major profits later on. Early-stage sales means you can take advantage of bargain prices as an investor, before the public launch on the market. Additionally, as the cost of launching in a crypto launchpad is insignificant, and increasingly more projects are shifting towards launchpads for fundraising.
Launching a project through a launchpad is mutually beneficial to both founders and investors, as it offers an extra layer of security. Top crypto launchpads put new projects under in depth scrutiny, which consists of a rigorous vetting process, similarly a KYC (Know Your Customer) process is typically performed by a third party as part of new users' verification.
WeStarter
WeStarter is a cross-chain token initial swap protocol based on the HECO Network. Launched in the first quarter of 2021, the platform supports the initial exchange of projects based on BSC, Ethereum, and HECO. It also has intentions to support Polka, Avalanche, and other public blockchains, in the near future. WeStarter aims to adhere to the needs of IWO (Initial Wallet Offering) for most blockchain assets, and the investment demands of its investors.
WeStarter supports multiple blockchains, and the platform has launched a total of 16 projects, with over $1 billion IWO volume in total.
TrustSwap
TrustSwap is a decentralized launchpad and protocol based on the BSC Network. Launched in Canada in mid 2020, its focal objective was to make smart contracts mainstream and empower "customizable transactions" in decentralised finance (DeFi), including the whole crypto world. The TrustSwap platform engages under its native token: SWAP. With amazing features SWAP is able to offer next-generation multi-chain swaps, and resolve existing problems that occur when splitting payments and subscriptions.
BoostX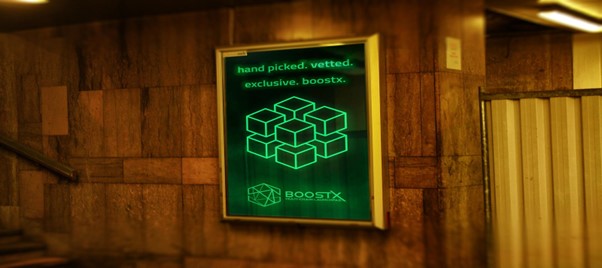 BoostX is showing huge potential to succeed in the crypto market despite being fairly new. Its early signs of success can be identified in the endless list of features, and the flexibility given to project developers which allows them to have more control than other launchpads. There is significant potential in their differences, and one may forward the notion that BoostX can succeed to the same level as Binance launchpad if not beyond.
As a multi-chain launchpad, BoostX can support projects from different blockchains such as: Ethereum, BNB Chain, Solana, Terra, and Polygon. The extended variety of blockchains offered, helps investors make an easier choice when choosing between launchpads, as instinctively BoostX stands out from a concentrated market of launchpads that are limited to a single blockchain.
Moreover, investors can also benefit from an innovative dashboard which permits projects to customise their presale. Creators have total control and can design a unique presale to appeal to investors, including adding bonuses to choose between dynamic and static pricing. This is also advantageous for investors, as they are given a variety of projects to choose from, to pick the ones that suit them best. Combining all these features, it is no wonder why BoostX is being considered to be a rising star in its sector, as all these qualities show its great potential to grow and develop within the market.
Joining successful projects from an early stage is tactful play as you will reap the most benefits. The best place to find a project in its early stage is through a crypto launchpad, where you have access to a community of like-minded crypto investors and enthusiasts. Whilst there are many launchpads out there, WeStarter, TrustSwap and BoostX are all amazing launchpads you should consider.