Play a Song, Video or Read a Book to go on a Date: New App 'YoueDd' Launches Updated Version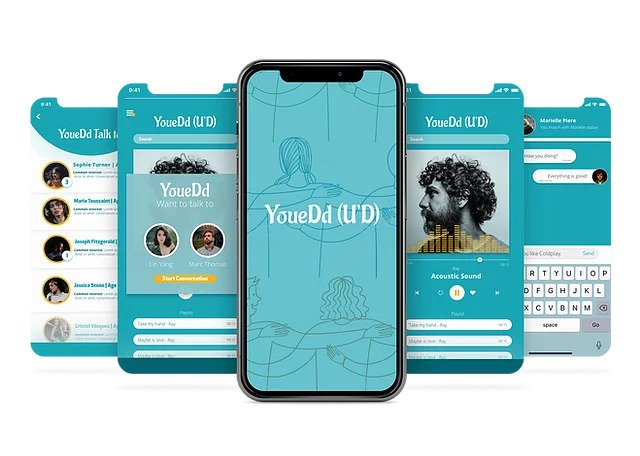 India, October 23, 2020, ZEXPRWIRE, No one would have thought that finding a friend or a date could be as easy as listening to a song, watching a video or reading your favorite book! From college youngsters to mature, everyone loves music, and the nightclubs and dance floors are known to bring people together. The same experience is now offered by the newly launched app, YoueDd (U'D), which has launched its updated version to include watching videos and reading books along with listening to some cool
On the new version of YoueDd, all one needs to do is play a song, read one's favorite author or watch a video, and wait for the person that "YoueDd" want to talk to. The app takes the romance of music, literature or videos farther than anyone has thought, connecting people with common interests based on their browsing history. Using the app has been streamlined with a simple sign up, revealing one's interests and likes.
"We are pleased to present the new version of YoueDd, which now supports streaming videos and browsing literature. If you are looking to date singles around you who are having similar Interests as yours, try our dating app today!" says a spokesperson for YoueDd.
Available on Android and iOS, YoueDd has begun to make waves among the youth. Many users have liked the freshness of the concept, and how easy it is to find a date who already shares the same taste in music, literature and other interests and hobbies.
"Giving it 5 starts because of the concept, very few people are currently using it, I got just one match in 3 days time" says a new user.
In the competitive dating apps space, YoueDd aims to do away with the clutter, and go straight to what really matters to young crowd. For busy folks too, this dating app removes those agonizing moments and delays by quickly fetching available dates who share the same interests.
Get YoueDd on Google Play: https://play.google.com/store/apps/details?id=com.youedd&hl=en
For more information, please visit: https://www.youedd.com/
Media Contact:
Rahul
Email: [email protected]