Shower Doors of Austin Allows Prospect Clients To Request Free Quotes Before Rendering Their Services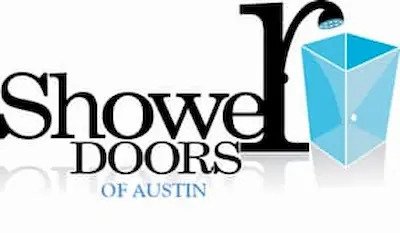 Austin, Texas, 15th September 2022, ZEXPRWIRE, According to an estimate, bathroom renovations cost up to $10,000 on average. Even budget-friendly remodeling projects cost $2,500. People spend a fortune on bathroom remodeling because it's the most-used room in their home. It also sees more wear and tear due to dampness and buildup. Given the cost of bathroom remodeling, homeowners also look for a service provider that offers a free consultation before their services.
"Convenience is the key to improving customer experience," Says the shower door company's spokesperson
Shower Doors of Austin, a Texas-based shower door company, offers free quotes and estimate options to clients. The company allows clients to access its services in three ways, including in-home estimates, online estimates, or over-the-phone estimates. Customers can reach out to their team to request a free estimate where a field technician gives them a fair idea of cost, measurements, and other consultation.
The key characteristic of a service provider is that they offer cost estimates before providing their services. It is part of building trust with the client and ensuring they have the right budget for the right services. Shower Doors of Austin is committed to building a rapport with its clients and as a family-owned local business, they offer solutions that meet the individual needs and requirements of each homeowner.
"Convenience is key to improving customer purchase experience. That's why we offer customers three ways to contact us and request a free estimate. Our field technician, glass specialists, and customer service team are always available to address customers' queries, cater to their needs, and offer consultation relating to measurements, cost, types of glasses, and address their other concerns." Commented the company's spokesperson.
"We understand that home remodeling is important to people. Therefore, we're constantly working to offer customized solutions at affordable prices. Customers can request free consultation before making a purchase decision to save cost and time."
Shower Doors of Austin specializes in frameless shower doors. Still, they also deliver interior glass solutions that include stair rail glass, etched glass shower doors, glass tabletops, and shower door installation. Interested people can find their contact information below.
About Shower Doors of Austin
Shower Doors of Austin is an Austin-based shower door company that has been in the market for over 25 years. They're committed to providing customized glass solutions to homeowners, architects, builders, and remodelers. The company has delivered some large-scale and residential projects in Austin.
Media Contacts
Company Name:-Shower Doors of Austin
Email:-[email protected]
Website: https://www.goframelessaustin.com/
Phone: +1-512-831-3651
Address: 12707 Nutty Brown Rd C-300, Austin, TX 78737