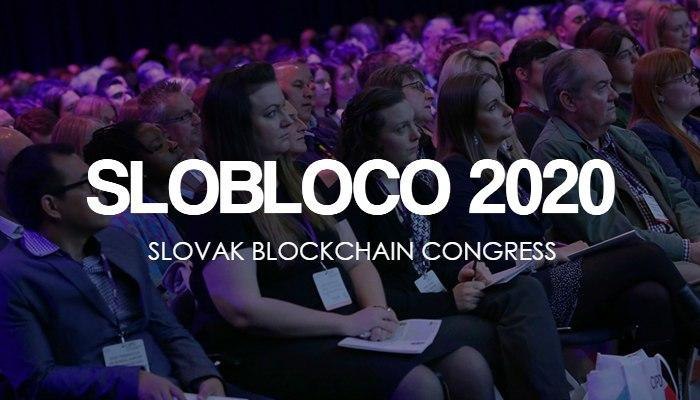 ŠAMORÍN, SLOVAK REPUBLIC, OCT 3, 2020, ZEXPRWIRE, While 2020 confined many professionals to their homes and left some unemployed, we've witnessed a surge within the blockchain space and cryptocurrencies in general. For some experts, the technology is more promising than it was during the 2017 crypto boom. From the monitoring of COVID-19 cases to developing a viable vaccine, the technology has even been at the forefront in the novel coronavirus battle. Gradually, it is looking more likely that the blockchain revolution might be mainstream sooner than we anticipated.
In the 2-3 months, professionals have returned to their workspaces, and with necessary precautions, lockdown restrictions have been gradually eased worldwide. On this wise, cryptocurrency mining platform, Kelta has now scheduled the long-awaited SLOBOCO conference for November 16-18th, 2020. With one of the lowest infection rates and Covid-19 cases in Europe, Slovakia will be hosting this event. While the country has not yet allowed big events in the country, Kelta has gotten exclusive approval for the conference and will be conforming to Covid-19 precautions throughout the event.
SLOBOCO is the first of its kind in Slovakia, for the first time ever, the country is hosting a digital currency conference. Not only does it promise to connect blockchain experts globally, but it is also an educative, insightful conference that features a well-packaged dive into the basics of the blockchain technology, blockchain projects, and their current projections. Important projects from food, health, and pharmaceuticals are well represented in Lyra (Chocolate brand adopting blockchain) and Covidax (biotech farm developing Covid-19 vaccine).
Trending issues in the blockchain space are equally a strong focus of the conference. Taxation, insurance, blockchain security, cryptocurrency trading are all issues that not only require cross-examination but a feasible future outlook and they would all be discussed. The 3-day conference features seasoned experts from cryptocurrency trading, regulations, blockchain innovators, and even mainstream finance.
The conference will also feature a wide range of varieties and competitions including dance parties, crypto cipher, Goldsprint, Kelta Pancake, Bikelab motorway, laser labyrinth, light painting, music library, and a movie night, where the movie, Crypto Heads will be showing. Participants in different competitions will accumulate points via a mobile application. The CEO of Kelta Cube, George Mac will be rewarding the winners of the competition and the grand prize is 1 Bitcoin.
Kelta, a multi-cryptocurrency mining platform and the organizers of SLOBOCO is determined to create new opportunities, connections, and technologies and even reward some winners through the conference. The company is a well-established creative space that allows multiple users to earn passively from crypto mining without bearing the company's computing power costs. In partnership with a cryptocurrency exchange and ATM, Kraken, and Lamassu, Kelta would furnish users with the best firsthand experience of blockchain technology.
Indeed, SLOBOCO is very timely, and you can't afford to be left out of this opportunity. A total of about 430 persons would be in attendance at the X-BIONIC Sphere Resort, just outside of Bratislava. All offline participants will be tested for Covid-19 before entry. Moreso, the conference will involve 50,000 online participants connected from all over the globe.
Get a ticket for your company and discover treasures in blockchain technology in three packed days. Visit https://slobloco.com/checkout/ to book your ticket now. Offline tickets will include a two-night accommodation at the venue of the conference. To obtain tickets in bulk, kindly email https://[email protected]. For more information, please contact https://[email protected]