Author Michael Kelso Releases His Latest Fiction Novel Titled "Endzone"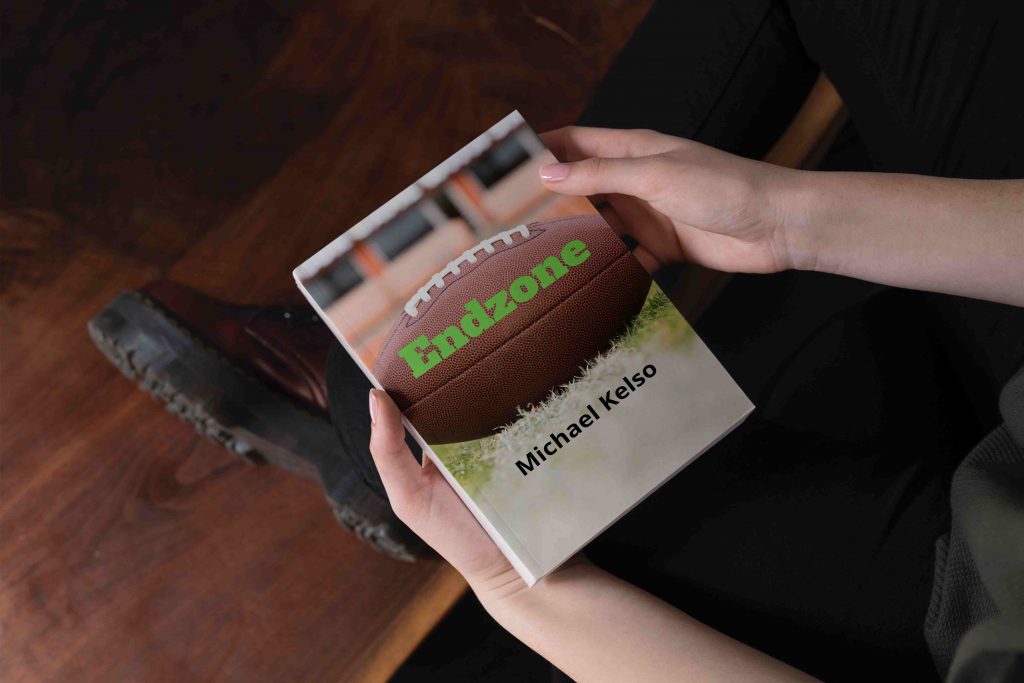 Pennsylvania, US, OCT 4, 2020, ZEXPRWIRE, Talented self-published author and poet, Michael Kelso, talks about the downfall of professional football in his new novel titled "Endzone"
"Endzone" is the first young adult novel from Michael Kelso, as the author of a published crime fiction novel and several self-published horror short story collections delves into the world of professional football. The novel centers on the friendship of an American football player with a 12-year-old football fan, Billy Watkins, and how their relationship exposes young Billy to the darker side of the sport.
American football has broken all barriers, conquering territories across international borders to become one of the most popular games in the world. Michael Kelso is taking lovers of good literature on a journey into the world of American football with his newest self-published novel, "Endzone," which was officially released on September 18, 2020.
The fiction novel might attract controversies, as it talks about the downfall of professional football and a side of the game that is seemingly oblivious to the public. "Endzone" is particularly unique as it considers the current uproar of pro football players using their profession as a political platform and the fans backlash at it.
The story of "Endzone" is told through the eyes of Billy Watkins. From drugs and shady deals to the commissioner of the Professional Football Association, a fictional league created by the author, and his lies, to kneeling players, the book tells the story of how Billy decided to take a stand against the corruption in the system.
"Endzone" touches on the current dissatisfaction with pro football, speaking to both young fans who still like football and also older fans who have grown weary of the politicizing of the sport and the actions of those who are pushing their agenda onto fans.
Lovers of American football and young adult novels find out if the commissioner will merely dismiss him, or if Billy's courage will win the day and help his friend?
"Endzone" is currently available across several online platforms and can be purchased here – https://geni.us/rQP2bDZ. The book also has a fan page. Facebook.com/endfootball.
About Michael Kelso
Michael Kelso is a husband, father, author, and former corrections officer. His crime fiction novel has been traditionally published, as well as self-publishing several horror short story, winning several horror writing awards.
###
Available for interviews upon request.
Media Contact
Michael Kelso
Phone number: (814) 977-2606
Email: [email protected]
Address: 1498 Lincoln Highway, Schellsburg, Pa. 15559
Country: United States