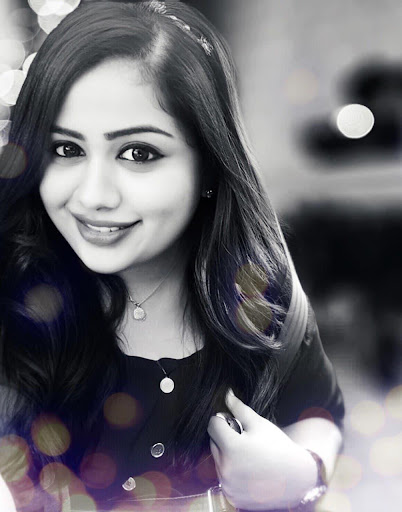 Seremban, Negeri Sembilan, 11th Nov 2021, ZEXPRWIRE, Malaysia is well-known for its beaches, rainforests, and fusion of cultural roots from China, India, and Europe, but it is also known for its people who seek knowledge. Dr. Ashwini M. Madawana, also known as Dr. Ash, is a shining example of this. At the age of 30, this charming smile maker, represents her country through her passion and love for her work as she continues to grow as a dentist, influencer, researcher, and writer. Additionally, she is a NIOSH-certified Safety and Health Officer, Trainer, and Safety and Health Coordinator. Dr. Ashwini also holds an MBA in healthcare administration and is currently pursuing her masters degree in a dental speciality. She is listed as a successful Malaysian in the fourth edition of Britishpedia's 2021/2022 list of Successful Malaysians.
A Never-ending List of Achievements
Dr. Ash acts as a public advocate by eradicating social stigmas. Perla Rico's Spanish magazine has named her a Malaysian Influencer – as Perla recognises Dr Ash as a person who built an empire out of stones thrown at her. She is one of the very few individuals who has been awarded twice by the former Chief Minister of Negeri Sembilan for her outstanding academic performance. Her long list of accomplishments includes a 10-top SSRN most downloaded article in 2021 and a Bronze Award in Best Paper Presentation at the UNIRAZAK conference in 2021. Recently, Dr Ash was also featured in CelebrityOnline.com as the magazine nicknamed her " Phoenix" after interviewing her.
Apart from that, she was involved with The Shout Project which received a World Record Award from UNICEF and the United Nations Development Programme for raising awareness for COVID-19. She also received the Negeri Sembilan Top Undergraduate Award in 2017, Valedictorian of SMK Pendeta Za'ba in 2008, and was a Celcom Youth Ambassador in 2005.
Dr. Ashwini's affiliations
She is a member of the International Federation of Red Crescent Societies, the Malaysian Dental Council, the Royal College of Surgeons Glasgow, the Royal College of Surgeons Ireland, a student member of the IAP'2 Australasia, the Malaysian Action Research Network (MARNet), the All Malaysia Malayalees Association, and AMSPAR.
The Secret to Success
The ability to be humble is critical to one's success. She is a firm believer that pride precedes fall. She dedicates every success to her parents and her fur babies. Apart from that , Dr. Ashwini considers herself fortunate to have met wonderful mentors along her academic journey. Oxford Dental College, OUM, University of Science Malaysia, and the Royal College of Surgeons of Ireland, in particular. When asked what motivates her to continue her education, she responded, "I believe that when we are born, our time begins to tick backwards rather than forwards, as it does on regular watches." I'm attempting to learn as much as I possibly can in the limited time that I have left on the face of the Earth to satisfy my "knowledge-hungry soul."
A Beacon of Hope
As an only child and a ray of hope for the family, she matured intellectually at a young age.
Her father demonstrated courage and resilience as he battled with stage 4 cancer. Her mother on the other hand, shows her how to be kind and take life as it comes.
When asked if her parents were strict , Dr Ash said , " My parents go with the saying , Spare the Rod , Spoil the child." She nicknames them LOVING-DISCIPLINARIANS .
When asked about her personal life about proposals from her fans , she chuckled and said , " I'd like to call them well wishers rather than fans but then again, I am in a committed relationship with my university at the moment."
The hidden Gem of Malaysia
Advocacy for mental health is what motivates this young, attractive woman to wake up and go to work each day. She is a beacon of hope for those whose voices have previously gone unheard. She combats stigma surrounding mental health and other issues through her Stigma Slayers website and Stigma Slayers podcast channel on Spotify.
Dr Ash believes that mental health issues should have a proactive rather than a reactive approach . Since the pandemic's outbreak began, the number of young people suffering from mental illnesses has risen significantly. This is a significant issue that warrants global attention. This was also further explained in an article of Dr.Ash, The Other Side Of Primum Non Nocere which was featured in HearUp.com.
Dr Ash has been a public speaker, as she was born into a family of debaters. On the flip side, when she speaks to people, regardless of their age, she touches their hearts. Her humility and approachable demeanour attract patients, who congregate outside her clinic. "Just as the wand chooses its wizard, this profession chose me, and it is an honour to be working in this field," she explained.
Doctor Ash stands as an inspiring icon of change for the younger generation around the globe till today.
Instagram: Click Here
LinkedIn : Click Here
Media Contacts
Name : Dr Ashwini M.Madawana
Email : [email protected]
City : Seremban
State : Negeri Sembilan
Country : Malaysia