The company raised millions in a Seed round in the midst of the pandemic towards growth and development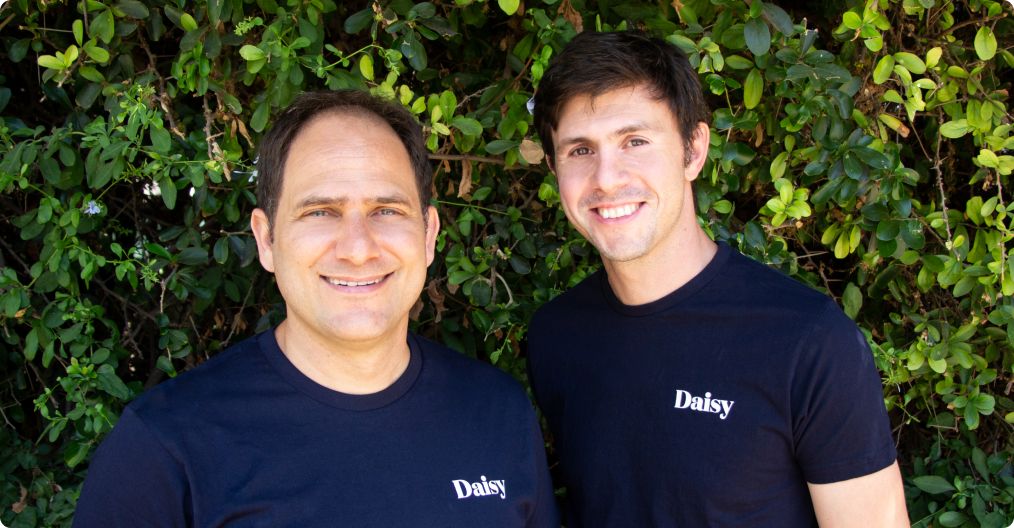 ‍
NEW YORK, NY, 6 Nov 2021, ZEXPRWIRE, Daisy, the end-to-end, tech-driven property management company for residential buildings, today announces their launch, after amassing buildings in a successful beta program in New York City throughout Manhattan and Brooklyn. The company is creating a new property management standard by providing proactive and experienced managers with innovative technology to provide delightful service and exceptional living experiences. Daisy works directly with the board members and residents of condo and co-op buildings, and uses technology to run seamless operations, provide full transparency and efficient communication.
The company has expanded to thousands of members throughout New York City and now manages hundreds of units. Daisy manages buildings end-to-end, from proactive maintenance, budgeting, to the Daisy app, and Board members dashboard. Daisy is replacing a broken, outdated property management infrastructure with a technology-first solution that enables board members to govern buildings more effectively, and lifts residents into a new world of complete satisfaction and joyful engagement. 
We have all become accustomed to innovative ideas in the way we shop, consume content, hail a ride, and even do our taxes – yet our buildings are innovation starved. This is true whether you're a Board member who wants to check on the status of a Local 11 project, or a resident who wants to know when the hot water will be fixed.." said CEO and co-founder Yotam Cohen. "The underlying problem is the same: while we're living in 2021, property management is living in a time-warp. Our approach brings property management to an entirely new level, delivering solutions that the industry has never even contemplated."‍
Daisy is a full service modern property management company. The company combines human operations and tech into one operating system, to deliver 24/7 support, with response times averaging 2 mins, and streamlined digital processes for building operations all while reducing building costs and providing transparency for residents. When a building joins Daisy the company digitizes and organizes all documents and projects for board members onto one dedicated dashboard. Residents start using the Daisy app to connect with managers in minutes, stay updated via the building feed and pay common charges.
Most buildings are managed like we're still in the 20th century. Daisy is changing that, bringing exceptional customer centric service standards that are powered by technology and innovation," said Investor and Board Member of Daisy, co-founder of Lemonade and Fiverr Shai Wininger. "In a matter of days, Daisy transforms the living experience for residents to a whole new level, makes board members' lives easier, adds transparency and dramatically helps save costs.
Alongside Daisy's growth and development, the company raised a $4.5 million seed round in 2020 that has allowed the company to run its beta program in New York City, amass hundreds of units and grow its team to launch publicly. The round was led by Michael Eisenberg of Aleph. Other investors include Shai Wininger, who invested in this round and joined Daisy's board. Also involved in this round were several real estate investors including Gaia Real Estate. 
Daisy leverages technology to create more human-centric living experiences in buildings," says Aleph General Partner Michael Eisenberg. "Daisy prioritizes the needs of residents and board members over those of the faceless property management companies. By putting our values of providing exceptional service and creating delightful living experiences as our north star, we can provide real value to all stakeholders in a building.
About Daisy 
Daisy is an end-to-end property management company for residential buildings. Daisy pairs radical tech innovation with proactive managers to create the best building life possible for residents. Daisy's innovative operating system automates processes, eliminates building bureaucracy and enables Daisy managers to focus on the living experience. Each Daisy building has a unique dashboard and app that provides full transparency and seamless service for all building life needs. When your building runs on Daisy, it runs on tomorrow. For more information, please visit joindaisy.com.
About Aleph
Aleph is an early stage venture capital fund focused on partnering with great Israeli entrepreneurs to build large, meaningful companies and impactful global brands. Founded in 2013, Aleph is an equal partnership of Michael Eisenberg, Eden Shochat, Aaron Rosenson and Tomer Diari with $550M under management. Aleph has invested in more than 40 companies across a wide range of sectors including fintech, digital health, artificial intelligence, enterprise software, cyber security, shared economy, transportation and logistics, and consumer applications. For more information, please visit www.aleph.vc.
Media Contact:
Scott Olson
212-339-5322
1460 Broadway, New York, NY 10036, United States