Maharashtra, India, 23rd April 2022, ZEXPRWIRE, Today's generation is always looking for the quickest and most flexible way to complete tasks. These trends apply everywhere, from online buying, gaming top-ups, etc. Considering this requirement, online retailers need provide a seamless experience to their customers as they wish for a positive approach in the checkout process. Merchants should consider using one click checkout systems that have been proven beneficial in improving consumer experience during checkout steps because consumers expect it.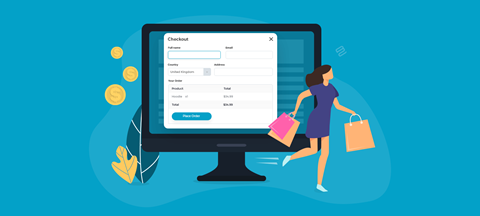 What is the necessity of one-click checkout?
One-click checkout is a necessity if you want to provide customers with a smooth purchasing experience. If that isn't an option, they'll look elsewhere. All one-click checkouts are not the same; they vary in their process. But typically, it involves creating profiles and setting passwords before shopping which sounds like too much work for most people.
The authenticity of one-click checkout
One-click payment authentication ensures the customers are protected from unwanted transactions redirections and has lower rates of failure. The customer is shown all their new-age payment methods like Buy Now Pay Later UPI directly on the checkout page without logging in or entering any card details. They select the presented payment method and authenticate it with higher success rates. This kind of one-click checkout experience builds trust as they remember it and helps them make a connection with you by showing off your brand's customizability.
Benefits of one-click checkout
Proxy screen – This is a way to prevent erroneous purchases. It's an easy-to-use tool that enables customers to purchase specific items with one click and implies they never have to fill in all the forms again. The movement is related, but it doesn't trigger transactions or open proxy screens requiring additional information from them. Instead, it simply tells you if purchasing something was what you were going for. If not, then cancel it.
Smooth and fast payments – The swift and continuous checkout capability customers' desire. With this easy and smooth checkout process, customers are more motivated to add more carts to their shopping lists and finalize the buying.
Security standards like PCI DSS assure secure transactions so that no one can do any fraudulent activities. This process tokenizes sensitive data so that it cannot be leaked or misused in the same way that a person would be able to manipulate it.
One-click checkout allows you to control the integration and customization of your system, accept mobile payments, and one click checkout. You can view payment information and manage all transactions in your merchant account's settings.
It's very transparent – One advantage of using a one click checkout provider is that it's easy to provide customers with confidence and trust. The availability of online checkouts means that anyone can use them, as long as they have an effective ecommerce platform – providing every option to ensure flexible payment access within a single platform.
Easy cancel- An intelligent way to avoid risk is by offering the ability for consumers to cancel their purchase at any time before initiating transaction processing. This reduces the risk of unplanned transactions due to people not noticing what they're doing while buying in haste.
Why should retailers give importance to one click checkout?
If a customer has one item in their cart and needs to check out, the checkout process is not an opportunity for retailers to upsell additional items. Instead, keep it fast and straightforward by comparison – especially if they are customers with more complex carts who engage for a more extended period. The critical aspect in this step is that retailers should always strive to make their checkout as simple as possible. According to research from Baymard Institute, the average checkout flow has five stages – aim lower than five.
If a shopper's checkout or payment method is time-consuming, customers will abandon their shopping. But if they have a simple payment option, like paying by credit card or digital wallet with ease, or they can use multiple payment gateways like Nimbbl, then impulse purchasing rates will improve sales. Also, it's very much mandatory from the retailer's standpoint to furnish all details to the customer before one-click checkout. It will then be easy for them to decide whether or not you are a trustworthy business partner. The conveyance of this information should always happen upfront and through transparency (no surprise costs!).