Miami, FL, 8th April 2022, ZEXPRWIRE, Connects Capital LLC has become a well-known name in the e-commerce mergers and acquisition industry. With many old-school investors looking for newer and more lucrative opportunities within the digital world, we sat down with one of the people running the show.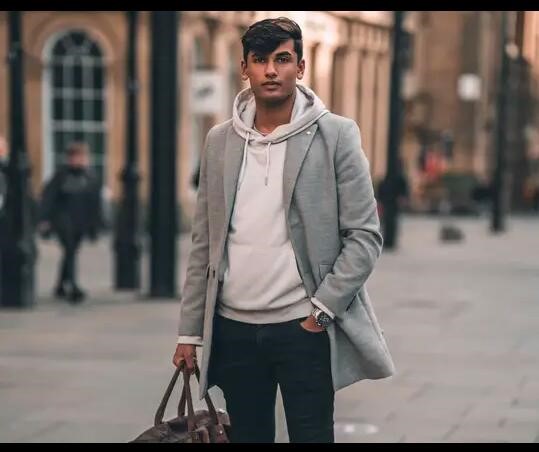 Omar's Background
Omar Choudhury, who also goes by "Omar Connects" has had sales ingrained in him from an early age. From washing cars at age 10 to selling sweets in school, it is no wonder why he has seen such success in his entrepreneurial life at an early age. Having generated over a million dollars within 7 months of starting his first business, Choudhury has gone on to become a go-to authority for many well-known business coaches and investors when it comes to digital branding, investing, and business growth.
Connects Capital 
Whilst consulting many of his 7-9+ figure clients, Omar began to show them some of the profitable e-commerce stores he was scaling with his partners. From these conversations, he began to see the need for semi/fully passive digital businesses as many old school investors were sick of the low returns from their real estate and did not want to gamble in the crypto or stock markets.
Omar began to partner with other leaders within the industry and Connects Capital was formed. Now the firm focuses on sourcing lucrative e-commerce businesses for their investors as well as offering a syndicate option too, where their team buys, grows, and exits brands on behalf of their clients. With close to $50M AUM, the team has an option for all their investors.
What's Next?
Choudhury plans on scaling Connects Capital and connecting with more investors to offer better solutions for them. He has hopes of taking his other companies within the "Connects Group" to the next level as well as his own personal investments. Crypto and blockchain are a huge fascination for him and the passive income from his e-commerce brands gives him the option for more risky plays.
Omar says he would love to start a charity within his twenties, giving back to single-parent households and teaching high-income skills to their children, something neglected within the traditional school system.
"I don't plan on being a guru or selling courses, but if I can create a system to give back for free, without an agenda like most people in my industry, which would bring a lot of happiness to me. I want to inspire others to find their true potentials and callings in life, not just solely focusing on making money, but to be genuinely happy. The goal is to live the impossible!" Omar tells us.
If you are looking to scale your brand or invest in highly profitable online companies, message Omar on Facebook or Instagram @OmarConnects.
Media Contacts
Company name – Connects Capital
Website – Omarchoudhury.com
Email – [email protected]
Address – 1401 Brickell Ave Ste 330, Miami FL 33131