The REEFER Token Launches Revolutionary Worldwide NFT Ecosystem For the Cannabis Industry
The platform is the first in the market that will provide a worldwide solution for dispensaries and smoke shops while bringing the Cannabis industry into the Metaverse. 

 

 
Los Angeles, California, 1st Feb, 2022, ZEXPRWIRE, Identifying the need for a revolutionary universal solution that aligns the entire cannabis industry; growers, refiners, producers, manufacturers, retailers, and dispensaries, REEFER Token (https://reefertoken.io/) ($REEFER) is launching to address the growing friction between cannabinoids and marijuana. REEFER Token aims to unite all parties in the cannabis ecosystem by providing a platform using blockchain technology to create more value for all stakeholders, including customers. REEFER Token will incorporate NFTs and gaming through an original game "Weed Wars" into this immersive ecosystem, bringing added value to producers and customers alike. The REEFER Token platform has already been adopted by 5 vape shops in South Florida.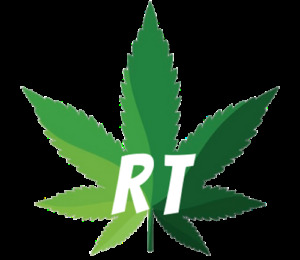 The founding team of REEFER Token comments "We're excited to launch this revolutionary ecosystem for the Cannabis industry. We are creating a platform that connects all facets of the industry, from seed to sale. We are incorporating DAO ideology in developing the tokenomics. What makes us unique is that we are not exclusively focusing on marijuana or CBD; because of blockchain technology we are able to incorporate all aspects of the cannabis business. Dispensaries. Smoke Shops. Marijuana. CBD. Farmers. Distributions. All facets of the cannabis industry ecosystem are included in this revolutionary platform. We look forward to sharing more updates in the coming weeks as we prepare to launch REEFER Token." 
$REEFER Tokenomics: 
3% Reflections to Holders
3% Marketing & Advertising
3% Development & Sustainability
2% Auto Liquidity
Join the REEFER Token community on Telegram click here
Follow REEFER Token on Social Media on Twitter and Instagram
Smart Contract: 0x701b57da9eff1d3f1ce4e90171f602ff16fc05a4
To learn more about REEFER Token presale, click here
About REEFER Token
REEFER Token ($REEFER) is Setting a New Industry Standard on how Legal Dispensaries, Smoke Shops, Vape Shops, Cannabis Lounges, Restaurants and Gamers Interact. Cannabis, Crypto, NFTs & Metaverse Combined to Birth the REEFER Ecosystem Revolution