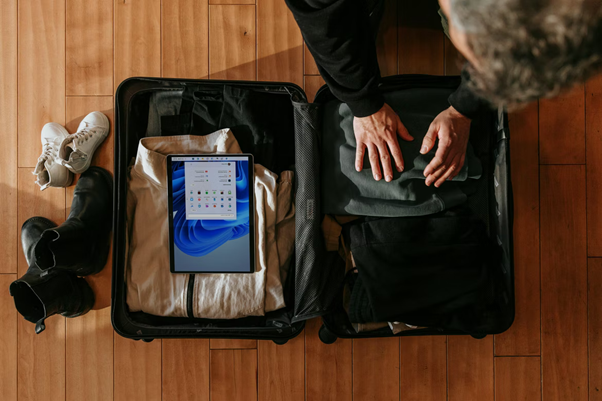 Oslo, Norway, 4th May 2022, ZEXPRWIRE, It's time to book that sorely needed vacation. Haven't saved up? The growing fintech industry in the Nordics might help you budget it.
Booking the trip – Axo Finans
Axo Finans offers personal loans for any purpose or needs you might have. Whether it's for home renovation, a new car, down payments of other smaller loans, or that trip you want to book right away, a consumer loan gives you the economic flexibility when you need it the most. It also gives you financial stability and a payment plan. The banks involved make sure you are both eligible and have the financial capability when considering your application.
Applying for a consumer loan through Axo Finans isn't just advantageous for providing a timesaving and secure online process. They also offer loans without collateral, and they compare multiple lenders and banks to ensure you get the best available terms suited for your economy. You also don't have to apply to each bank directly – something that could impact your credit score when applying for other loans in the future.
With Axo Finans, you can book that trip now – and pay it off regularly each month on the best premises available on the market for a consumer loan.
When you've arrived – Handelsbanken
Maybe you've already booked your travel and packed your bags, but the rest of your budget is limited. You don't want to feel like you're missing the experiences you had planned in the first place.
Being abroad might not feel as economically safe as the cash machines tend to be unfamiliar to those you have at home and card payments might not feel as heavily regulated as in your own country. Always being cautious with your payments can be quite a bummer on that fun trip you were looking forward to.
Via Handelsbanken, you can apply for a credit card with some of the best terms and travel insurance. They also offer regular debit cards and debit Mastercards. An absolute advantage of Handelsbanken is its compatibility with Apple Pay. Thanks to all the security metrics within these electronics, you can feel safer during your travels.
For next time – ICA Banken
ICA Banken is a multi online banking service that offers a handy card for shopping in their own and affiliated shops. While doing your weekly shopping, you are collecting points and increasing your "loyalty score" for other banking services they offer. You can use the points on better rates on loans and mortgages, a new car, better insurance terms on loans, etc.
If you need to save money for your next trip, this solution is quite the gem. While shopping for your daily necessities, you can save money and points for better rates on other banking services. In other words, your everyday shopping could turn into a dream vacation.
The ICA Card is applicable in their grocery shops and in selected pharmacies – basically places where most of us already spend our money daily.
Are you ready for your summer travels?
Many people have suspicions and misconceptions about using a credit card or applying for a small consumer loan for travelling and vacationing.
But if you use a credit card issued by a high performing and reliable banking company (such as the ones mentioned above), you can cash in on some significant advantages. Insurance, bonus points and the feeling of economic safety make travelling an even greater pleasure.
By using a service like Axo Finans that compares the terms and conditions from several banks, you'll get the best loan on the market for your economy. Handelsbanken makes sure that your expenses are paid for safely, and the ICA Card lets you save up points for different loans with better rates – while living your daily life.
The examples given are based on how you already handle your finances and your daily routines. Meaning they will cost you little and benefit you greatly. Offers such as these are just the beginning of how fintech will integrate into our personal lives in the future.