Valley Relocation Offers Warehousing and Storage Services for Commercial Relocations in Sacramento
The California-based moving company focuses on providing add-on services to their commercial relocation clients for a smooth transition
Sacramento, CA, 13th April 2023, ZEX PR WIRE, Valley Relocation, a local commercial moving company, has been in the local news for its undivided attention to its relocation projects. They have been offering unique and seamless moving services to a range of their clients. They provide a detailed relocation package to most of their commercial moving clients, including facility services, site surveys, and moving services. While they have been a talking topic for a while, what's making them popular are their warehousing and storage services, which have emerged as a great add-on service for clients looking for a smooth and simple transition.
Businesses that are relocating for better profits, lowered expenses, and improved hiring capacity have been opting for simple relocation services. However, there are several other things that businessmen need to look over during the moving process. These responsibilities include overlooking shipments, handling clients, and managing employee movement. In a time like this, business officials don't want to be worried about their extra baggage, which is why Valley Relocation has made the research to come up with their storage and warehousing services.
When asked about their unique set of warehousing services, a company representative made the following statement, "Commercial relocations can be tiring and taxing, especially when you don't know who's going to handle the different aspects of the move. Warehousing and storage options help businessmen put away extra luggage, equipment, and other things related to the business in a safe space while the rest of the move is made. It helps businessmen focus on the larger picture while we safeguard their valuable equipment and machinery, as well as receive their deliveries for them. Our main aim is to provide a holistic relocation experience to our esteemed clientele."
The warehousing and storage services are designed to ensure maximum safety and security for client's belonging. Moreover, Valley Relocation has made its way into popularity by offering the chance to access their belongings at any time without any restrictions. This makes the warehousing and storage facility extremely affordable and manageable for most clients.
Valley Relocation works on several other relocation services that include facility services, free site surveys, commercial relocation, IT equipment moving, and so much more. They offer specialized logistics to provide a smooth and simplified moving experience to time-sensitive businesses as well.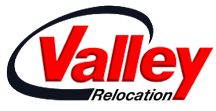 About the Company
Valley Relocation is a local moving company in California that caters to areas such as San Jose, Sacramento, Silicon Valley, and surrounding areas. They offer a range of moving services that include facility services, climate-controlled shipping, IT-intensive relocation, and warehouse and storage services.
For additional information and business inquiries, please contact: https://valleyrelocation.com/