What to Expect after Considering MUSHE ($XMU) and SOLANA ($SOL)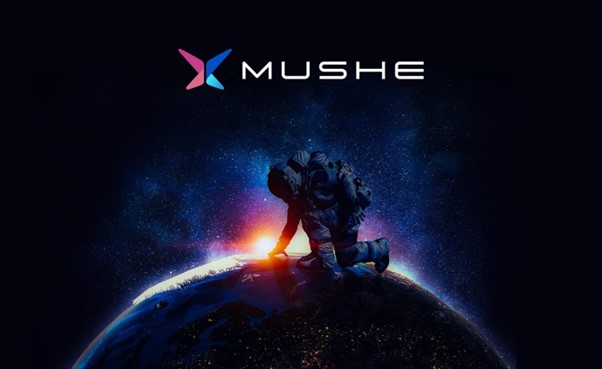 New York, US, 18th June 2022, ZEXPRWIRE, Diversifying your portfolio is probably one of the most crucial pieces of advice a professional trader could offer. Although this is sound advice on paper, in reality, it might be tricky since each project's life cycle varies from industry to industry.
Another problem many face is a scarcity of investment funds, and considering the plentitude of different crypto projects, it's a challenge to choose the right one.
Assume you are asking yourself if I have 100$ to invest in three different projects, what kind of ROI can I expect? But most importantly, what kind of projects would they be?
Pre-Sale Is Always Good
The current state of the crypto world resembles the one of the Wild West, where boldness and bravery against barbarous odds were rewarded handsomely. Like the early pioneers who discovered a new frontier west beyond the Mississippi, the crypto gold miners settle on emerging projects before they ever catch the wind of the mainstream.
One such strategy is to participate in an early presale, to get that sweet token dough before its price goes through the roof. Although 100$ might not sound like a lot, if you make the right investment, there is a reliable chance you won't leave empty-handed.
Enter MUSHE, which aims to create an ecosystem that puts the community and owners of its native token (XMU) at the centre of its development village.
It is a project that develops cryptocurrency and fiat-compatible financial products and provides a foundational level of education and trading opportunities for the crypto community around it. Trading crypto for beginners is no easy task, especially considering the number of different exchanges, the complex UX design they typically retain, not to mention the security issues that can give users a headache.
The MUSHE (XMU) project solves all of the aforementioned problems by providing a very intuitive and user-friendly UX design of an application that can be used globally. It seeks to address these issues by developing a robust integrated ecosystem that integrates fiat and crypto financial services. Accessibility to both novices and enthusiasts alike.
As part of their broader efforts to become a go-to-platform for cryptocurrencies worldwide, MUSHE will also introduce its own bespoke metaverse (MusheVerse), where users will be able to send and receive cryptocurrencies between friends, pay merchants, exchange currencies, and buy and sell unique NFTs as well as engage in Play-To-Earn (P2E) games.
The primary medium of exchange within the MUSHE ecosystem will be its native token (XMU), which can be purchased during the presale stage that will expire on the not too distant July 3rd, 2022. The current price for 1 (XMU) is only 0.005$, and with a 100$ investment, you can expect to receive 20,000 tokens. If the token's price hits at least 0.5$, your ROI will be 10,000$ or 1000% increase. Escalations like that don't feel too hyperbolic given the encompassing nature of the project.
Praise Sol
Source: Forecast News
Another strategy to capitalise on small investments is choosing a project that you have to consider a long-term investment for a few years minimum. The project I am talking about is SOLANA (SOL), arguably the fastest blockchain in the world and one of the fastest-growing ecosystems in the crypto domain, spanning numerous DeFi, NFTs, Web 3.0, and more.
Although the current price of (SOL) is 30.69 at the time of writing, ultimately giving you only 3.25 tokens if you invested 100$, don't let this frighten you. Many analysts believe it to be the next Ethereum, signs suggest they are right to think so. It is fast, has low transaction costs, and is decentralised and secure. In 2017, (ETH) cost around 40$ per coin, and at ATH, it reached 4,865.57$ in 2021. Considering this, (SOL) has all the potential to reach similar heights.
What To Make Of It
The world of crypto is unpredictable and full of pitfalls to be aware of. But even with modest investment funds, one can make a significant capital gain. The founder of DogeCoin sold all his tokens to purchase a used Honda Civic in 2015. Fast forward a couple of years, and his share at the time of ATM was enough to buy an entire Honda factory. Keep that in mind when thinking your scant investment can't make a decent ROI.
SOLANA
Website: https://solana.com/ru