Will Parody Coin Surpass Highly Valued Tokens like Polkadot(DOT) And NEAR?
New York, US, 18th June 2022, ZEXPRWIRE, The crypto market is changing and evolving. New tokens and coins are springing up after each other with better features, aesthetics and increasing speed. It is almost impossible to catch up with the number of new coins shooting up. Amongst the great influx of new projects coming to the radar is Parody Coin(PARO). But does it stand a chance amongst existing tokens like Polkadot (DOT) and (NEAR)?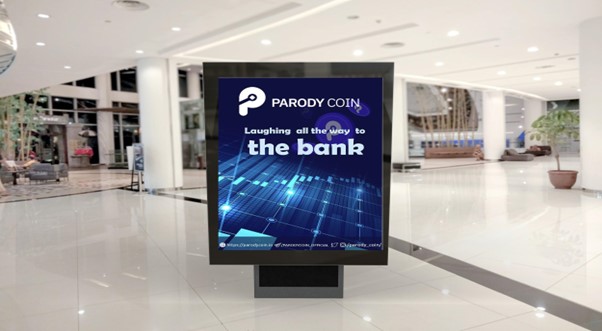 Polkadot (DOT)
Polkadot (DOT) is a highly reputed token known for its shared security system and its seamless voyage of tokens and data from multiple chains. To simply put it, (DOT) is a connection of dots that consists of heterogeneous threads, chains and bridges that ensures the smooth transfer of data and tokens across multi networks.
Polkadot (DOT) is widely recognized for its advanced and sustainable security and consensus systems. While Proof of Stake (PoS) and Proof of Work (PoW) are the common forms of consensus process, Polkadot (DOT) allows the pooling of blockchain security. This results in an aggregate security system and an accessible consensus format.
With these features, Polkadot (DOT) is gradually proving to be a multi-solution package for all blockchain issues that ranges from scalability to, data transferability and others.
Parody Coin (PARO)
Parody Coin(PARO) is a deflationary BEP20 token built on the Binance Smart Chain (BSC) with various connecting features that promises to reward users who contribute to its interactive Paroverse. It is an interactive passive income system that provides rewarding features for its users. The Paroverse provides three important utility features which includes:
Parody Bridge: This feature is designed to ensure the seamless transfer of PARO tokens to other blockchains.
Parody Swap: With this feature, users can swap any crypto tokens of their choice to an equal amount of PARO tokens. This aids in the aggregation of utility in one place.
Parody Market: This feature is a decentralized (dApp) and NFT marketplace built on the Binance Smart Chain network. The name Parody is fully expressed through this feature in several ways. The Parody Market is a transaction outlet for Parody NFTs. On this platform, parody NFTs would be created from blue chip projects and users can mint them. The owner of a bluechip project can also gain ownership of its parody NFT by burning or locking their NFT.
In accordance with the project's tokenomics, PARO, the official utility token of the Paroverse can be used to mint parody NFTs and can be staked.
According to the roadmap, Parody Coin (PARO) is currently in its presale phase and it might be a great time to check out the project.
NEAR Protocol (NEAR)
Near Protocol is undoubtedly at the forefront of sharding solution and security in blockchain. The advanced software ecosystem is designed to aid in the launching of decentralized applications. Blockchain reviews platform like Kraken believes that Near Protocol is a base layer on which decentralized applications are built and the base layer is maintained by a distributed network of computers.
Near Protocol uses a native token called NEAR. The NEAR token is used for the payment of transaction fees which are incredibly cheap, payment of storage and used for staking. For investors interested in a layer one ecosystem with high speed, cheap transaction and innovative features, Near Protocol might be a suitable option to check out.
For more information on Parody Coin (PARO)
Presale:https://presale.parodycoin.io/register
Telegram:https://t.me/PARODYCOIN_OFFICIAL